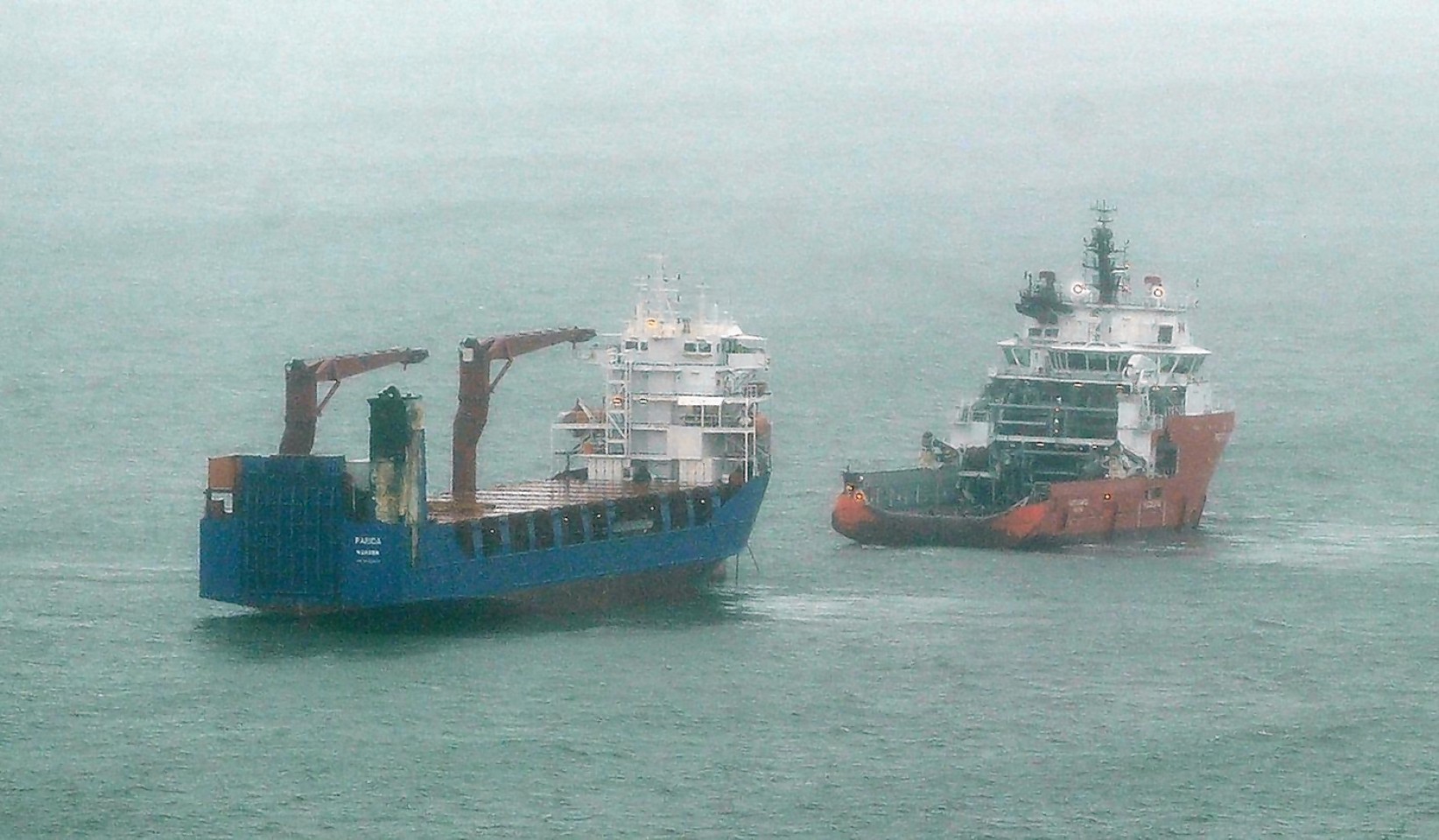 The ship at the centre of the Moray Firth fire drama is now alongside at Invergordon.
The MV Parida was moved from her anchorage at the mouth of the Cromarty Firth and tied up at the Saltburn Pier about 8pm last night.
She was brought in by tugs the Erland and the Einar.
A police statement said the vessel was brought in to allow repair work to be completed.
The statement added: "There are no public safety concerns with the vessel or its cargo. The integrity of the vessel and the cargo has not been affected by the maritime incident.
"The vessel will remain alongside the pier with appropriate security measures until the repair work is completed. Once a final inspection has taken place, a decision will be made on when the vessel can resume its journey."
The Parida left Scrabster on Tuesday night carrying drums of nuclear waste from Dounreay, but after a fire in one of her funnels, lost engine power and began drifting towards the Beatrice oil platform just off the Caithness coast.
All 52 workers were airlifted to Lossiemouth as a precaution.
The incident has led to campaigners and politicians demanding to know why the vessel sailed in stormy conditions, and what caused her to lose power so dramatically.
It also sparked renewed calls for emergency towing vessels (ETV) to be restored to west coast waters as the Nuclear Decommissioning Agency have plans to ship Dounreay waste to Sellafield via The Minch.
Highland Council leader Drew Hendry said: ""Without the basing of an ETV on the west coast there continues to be a real risk for ships and potential catastrophic environmental damage that could be caused from an incident, especially given the steaming time to get an ETV from Orkney to the Minches.
"The situation is even more serious for the west coast given the intention of the Nulcear Decomissioning Authority to start shipping cargoes of spent nuclear material from Dounreay around the north coastline, down the Minches to Cumbria."