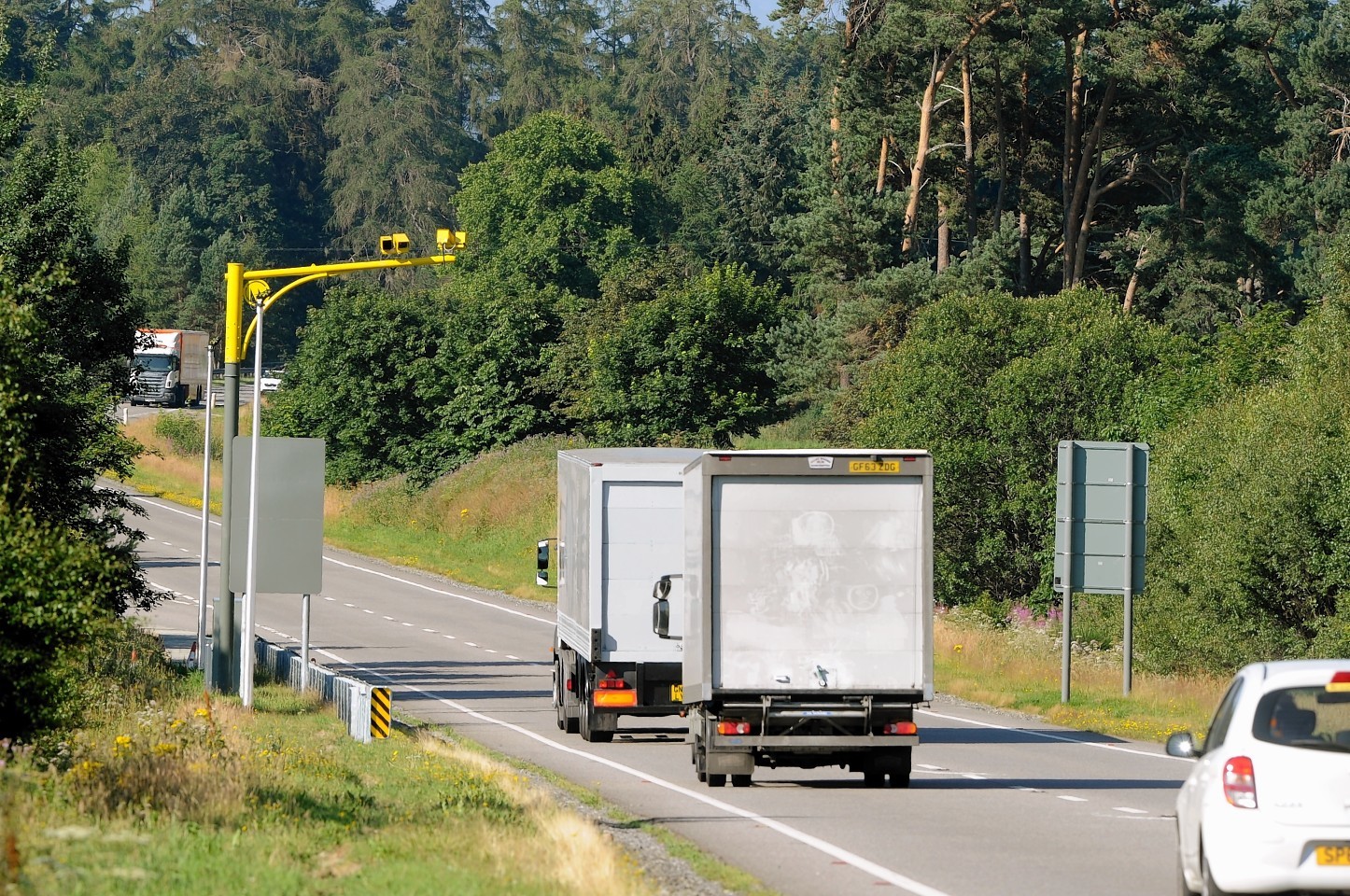 The controversial A9 average speed cameras will go live on Tuesday, October 28.
The A9 Safety Group confirmed the date this morning.
The project, costing £2.5million, involves installing cameras at 27 sites between Inverness and Perth.
Cameras have also been installed on the road south of Perth to Dunblane.
A pilot project allowing HGVs to travel at 50mph on the same stretch of the A9 will also start on October 28.
The average speed scheme has been criticised by campaigners who have said that the cameras will not prevent bad driving on the road.
The A9 Safety Group have launched a campaign in the run-up to the cameras going live to raise awareness of speed limits on the busy trunk road.
It will remind those driving cars, the national speed limit is 60mph on single carriageway sections, including the overtaking lanes and 70mph on dual carriageways.
Transport minister Keith Brown, said: "We all have a responsibility for safety when we are driving and staying within the speed limit is an important part of that.
"It is always a good idea to brush up on knowledge of the Highway Code and I am sure that this campaign will give everyone who uses the A9 a useful reminder of what the limits are on this important route."
A9 Safety Group chairman Stewart Leggett said: "Average speed cameras encourage motorists to improve their general driving behaviour by reducing excessive speed and we are already seeing this on the A9 where the number of people going over the limit is falling without the cameras even being operational.
"A third of people who drive the route told us that they did not know what the speed limit on a dual carriageway was and we want give them every opportunity to refresh their knowledge ahead of the cameras going live."