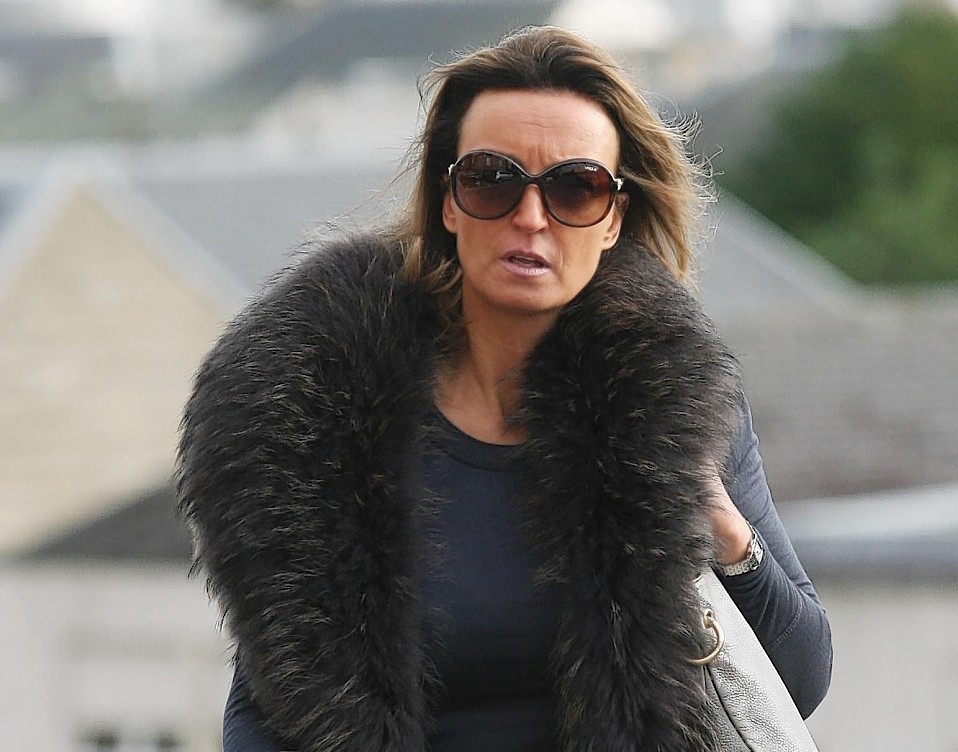 The estranged wife of disgraced former Rangers owner Craig Whyte has hit out at prosecutors after the collapse of the trial of a man accused of vandalising her home.
Kim Whyte, 45, was brought north from her home in Harrogate to give evidence against former boyfriend Robert Wilson, 59, this week.
However, the accused walked free yesterday when Inverness Court was told the Crown Office and Procurator Fiscal Service was no longer seeking his conviction.
Last night, Mrs Whyte accused prosecutors of being "ill-prepared" and said the trial had been a waste of time.
Wilson, a tanker driver of 2A Rhuarden Court, Grantown, had denied vandalising her oil fired central heating system and flooding her cellar with the fuel.
He also denied recklessly breaking glass in her back garden and switching on the gas from a gas barbecue, endangering Mrs Whyte and her family, on May 18 last year.
The trial began on Wednesday, but yesterday fiscal depute Ruaraidh MacAllister told Sheriff Jamie Gilchrist: "We are no longer seeking a conviction in this case."
Wilson was found not guilty and told he was free to go.
The trial had been adjourned on Wednesday after Mrs Whyte gave evidence that the man seen in grainy security camera footage in her garden and cellar was Wilson.
She told the court she had known Wilson well for a number of months prior to the incident, but agreed the film did not show him causing any damage.
When a police officer involved in the investigation was called to give evidence, defence solicitor John MacColl objected to the CCTV footage being presented to the witness, and a legal debate was set for yesterday morning.
However, Mr MacAllister abandoned the trial before any submissions were made.
Speaking later, Mrs Whyte said: "What a waste of time. The Crown were ill-prepared."
Wilson refused to comment as he left court.
The trial heard earlier this week that Wilson lived a short distance from Mrs Whyte's luxury six-bedroom Victorian villa in the town's Grant Road.
She stayed at the property after she moved out of Mr Whyte's home at nearby Castle Grant.
The castle has since been repossessed by a bank, and the former Rangers owner lives in the south of France.
A Crown Office spokesman said: "The decision to raise criminal proceedings against Robert Wilson was taken after full and careful consideration of the facts and circumstances of the case, and the available evidence, by both the prosecutor and senior legal staff.
"However, it is the duty of the Crown to continually keep cases under review, including during the progress of a criminal trial as evidence is given by witnesses.
"After reviewing the evidence during this trial, it was decided that there was no longer sufficient evidence to convict Robert Wilson."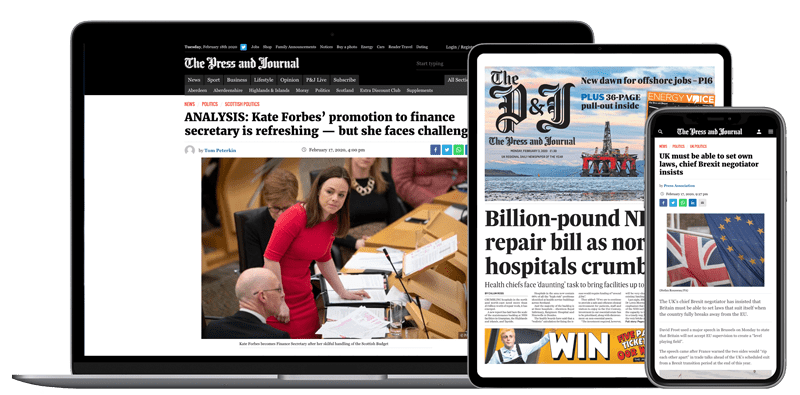 Help support quality local journalism … become a digital subscriber to The Press and Journal
For as little as £5.99 a month you can access all of our content, including Premium articles.
Subscribe