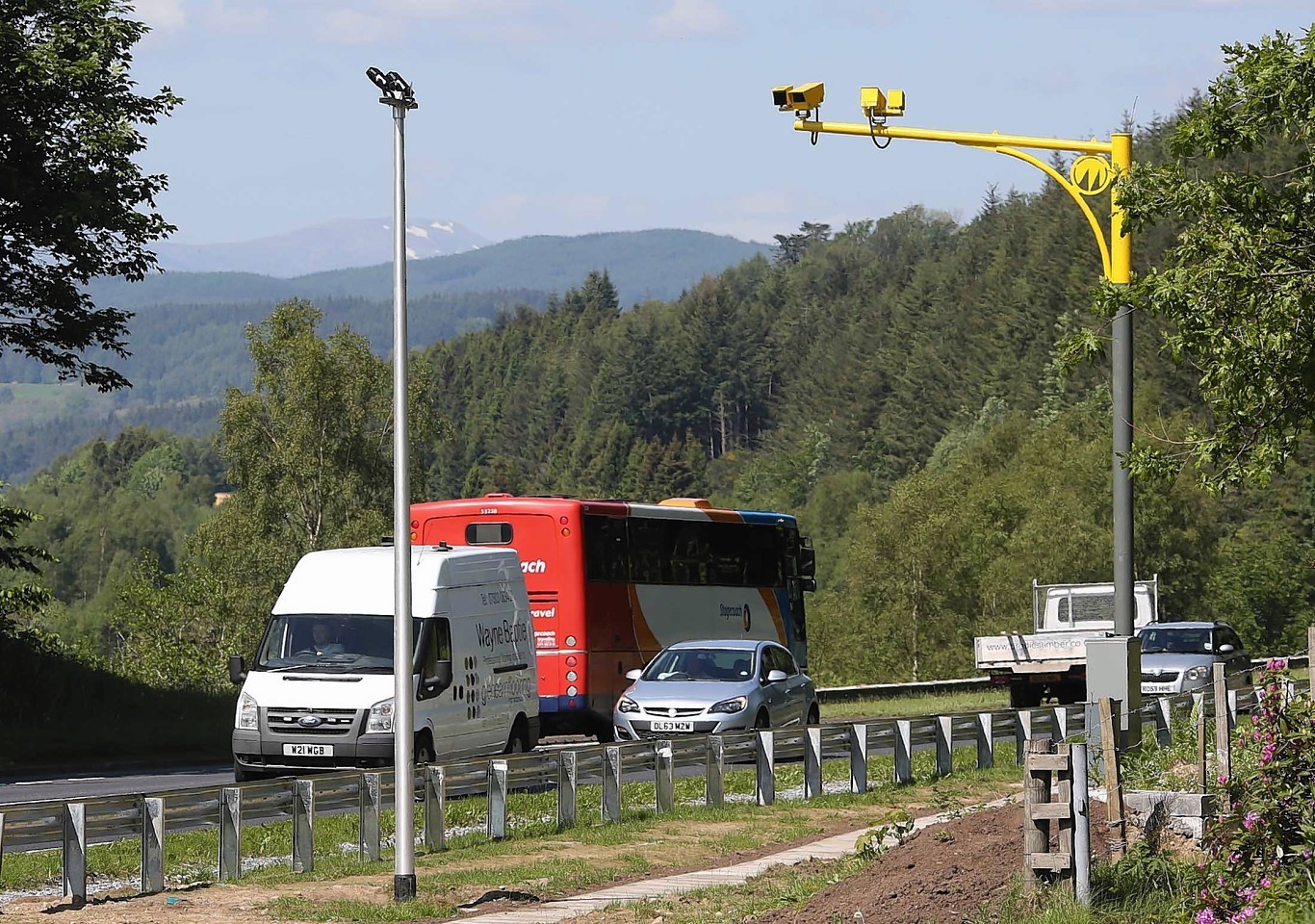 They have been hailed by the Scottish Government as a vital tool in the battle to make the country's most notorious road safer – and dubbed "yellow vultures" by critics.
And at midnight last night, the controversial A9 average-speed cameras went live.
Drivers will be watched over by more than 100 of the devices on a 136-mile stretch of the route between Inverness and Dunblane.
They will record the speed of all vehicles, of every shape and size – and ministers are convinced they will cut the accident rate.
Also being launched today on the A9 is a pilot scheme allowing heavy goods vehicles to travel at 50mph instead of 40mph.
Almost 1,000 Press and Journal readers took part in an exclusive online poll on the cameras issue earlier this year – with 879 saying No to the scheme and just 94 believing it would make the road safer.
Environmental campaigners say that similar projects should be introduced on more of Scotland's roads and motorways, claiming the move would save lives and reduce pollution.
Gina Hanrahan, of WWF Scotland, said: "Alongside the clear safety benefits, enforcing speed limits on trunk roads using average-speed cameras and other tools is an effective and cost-effective way to reduce climate emissions as well as fuel costs for motorists.
"To reduce health-threatening levels of air pollution and meet our climate targets, the use of average-speed cameras and other approaches to help reduce excessive speeds should be seriously considered on other major roads across Scotland."
Others, however, have criticised the introduction of the cameras, claiming that they will lead to more tailgating, as well as increased journey times and driver frustration.
Pressure groups, notably the A9 Average Speed Cameras Are Not The Answer campaign, started by Foyers resident Mike Burns, even produced a map showing alternative routes which avoid the devices.
Chairman of the A9 Safety Group, Stewart Leggett, said: "Average-speed cameras encourage motorists to improve their general driving behaviour by reducing excessive speed and we are already seeing this on the A9 where the number of people going over the limit is falling without the cameras even being operational."