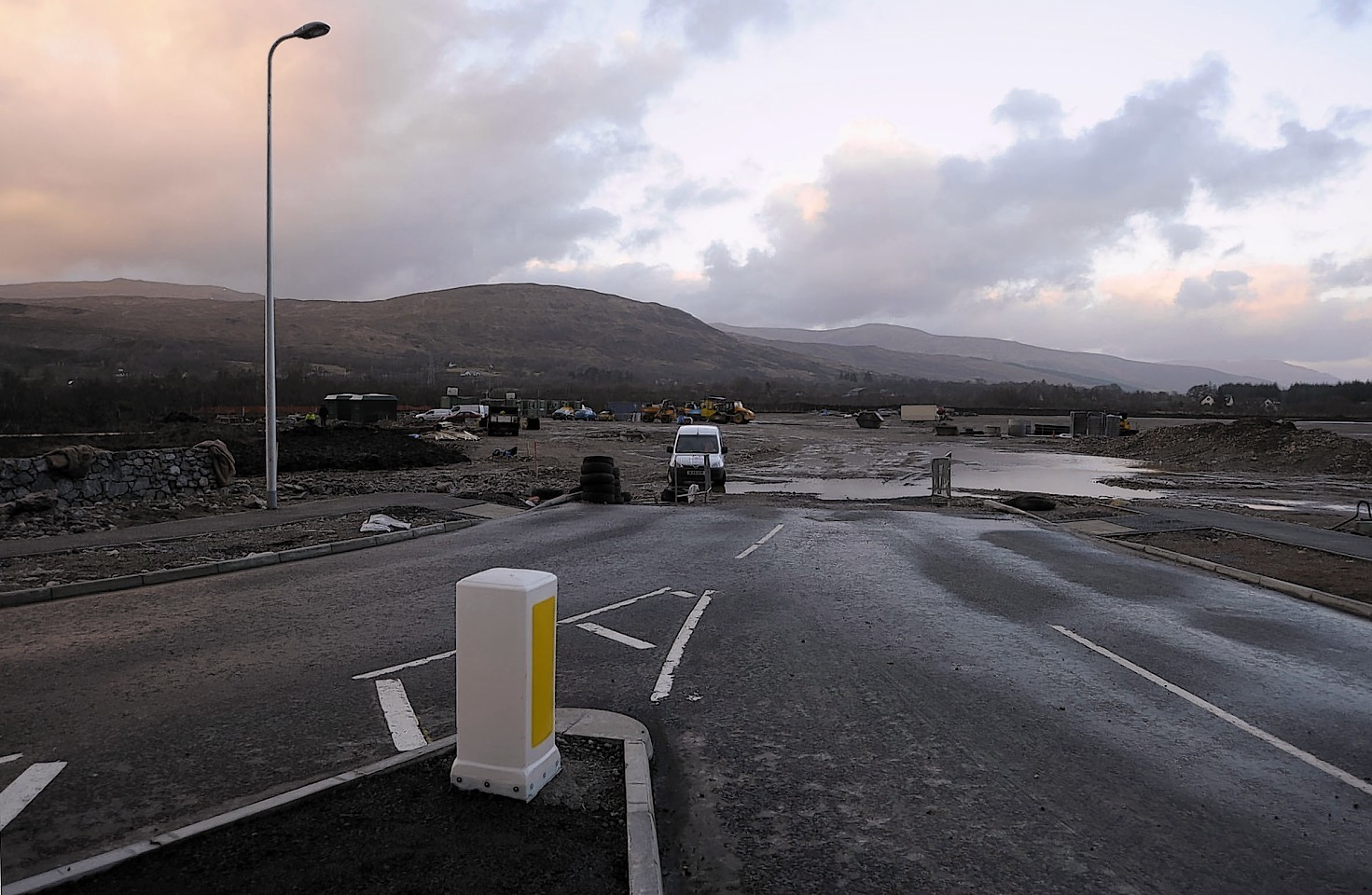 A Lochaber site owned by Tesco is being advertised for lease despite the supermarket giant's recent insistence that it still planned to build on the land.
Spen Hill Developments Ltd, which is a wholly owned subsidiary of Tesco, is now seeking rental offers for the site at Blar Mhor in Fort William.
The UK's biggest supermarket chain has planning permission for a retail store and filling station in this location.
The proposed development was then delayed more than a year ago with Tesco saying work would not start until next year at the earliest.
The announcement was followed by calls for the company to release the land to another major food retailer and for a boycott of Tesco stores.
But Tesco has resolutely held onto the land insisting that it still planned to build on the site.
And just two weeks ago, a spokesman for the company confirmed that this was still the case.
However, the site has now appeared in a property sales and rentals brochure that is circulated to retailers.
It states: "Spen Hill Developments Ltd are proposing to develop a large A1 food store extending to 59,040sqft served by 400 parking spaces.
"The site also benefits from planning permission for a petrol filling station."
The document also says: "Offers are sought on the basis of a new institutional lease for a term of years to be agreed."
And it states that the store could be ready for trading in 2015 or 2016.
A spokesman for Tesco said: "We are reviewing our plans for the Blar Mhor site and are considering all options that would allow development to be brought forward.
"No final decisions have been taken, but we will continue to keep the local community updated on progress.
"In the meantime, we'll work hard to provide a great service to local customers from our existing town centre Metro store."
He added that, once the review was completed, the company would brief local councillors and the community council, and would issue a press statement.
He said they knew the community was keen to see the site developed and would provide an update as soon as possible.