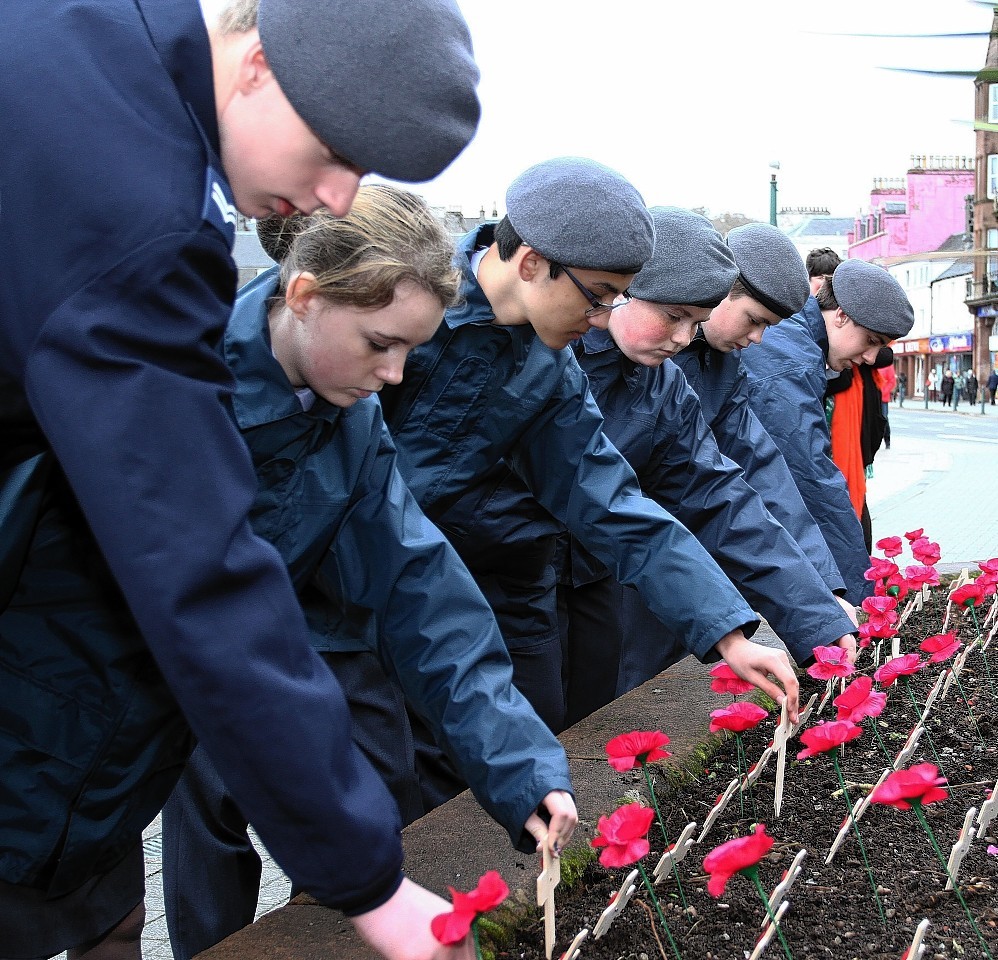 Hundreds of red poppies and wooden crosses have been placed in a flower bed in the centre of Oban in memory of those who gave their lives for their country.
The local branch of the Royal British Legion Scotland opened the garden of remembrance at the weekend by planting 240 crosses – one for each of the names on the town's cenotaph.
Others have since added their own tributes, taking the total to more than 400, and organisers expect the number to rise to more than a thousand before Remembrance Sunday.
Ian Blair-Simmonds, vice-chairman of the local branch, said it was the second year that a garden of long-stemmed poppies had been created in the town.
He said: "Last year it was in Stafford Street, but this year the council has graciously given us a flower bed in George Street – right in the middle of the town.
"It creates a lovely splash of colour and attracts a lot of interest from both locals and tourists."
Yesterday's opening ceremony, which was attended by about 100 people including legion members, sea cadets and air cadets, began with a speech from Graham MacQueen, deputy to the Lord Lieutenant of Argyll and Bute.
Local police constable Tamara Campbell then piped a lament and the colours were dipped in salute.
The Rev Ken Hunter gave a short blessing and Mr MacQueen declared the garden open.
Mr Blair-Simmonds said: "We were very pleased with the turnout, especially given the weather beforehand.
"It was raining before we started, stopped just long enough for the ceremony, then started again straight afterwards.
"Last year there about 1,000 crosses by the end of the week and I would expect us to get at least that number again."
Poppies and crosses are on sale at a stall in the town's Tesco store.
Volunteers will also be selling them in the streets around the garden during this week, with all proceeds going to the Poppy Appeal.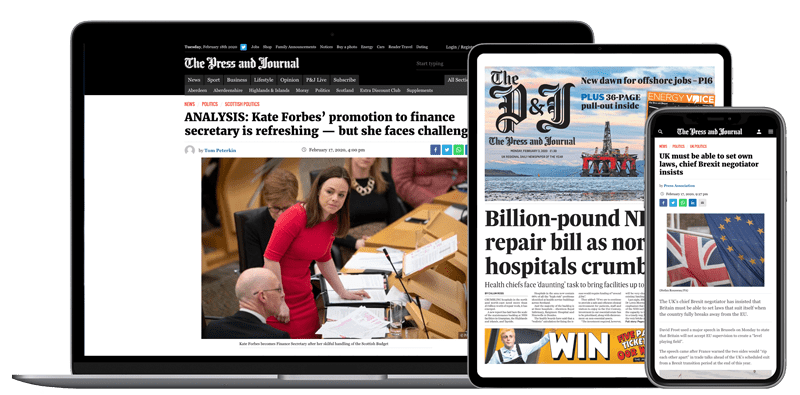 Help support quality local journalism … become a digital subscriber to The Press and Journal
For as little as £5.99 a month you can access all of our content, including Premium articles.
Subscribe