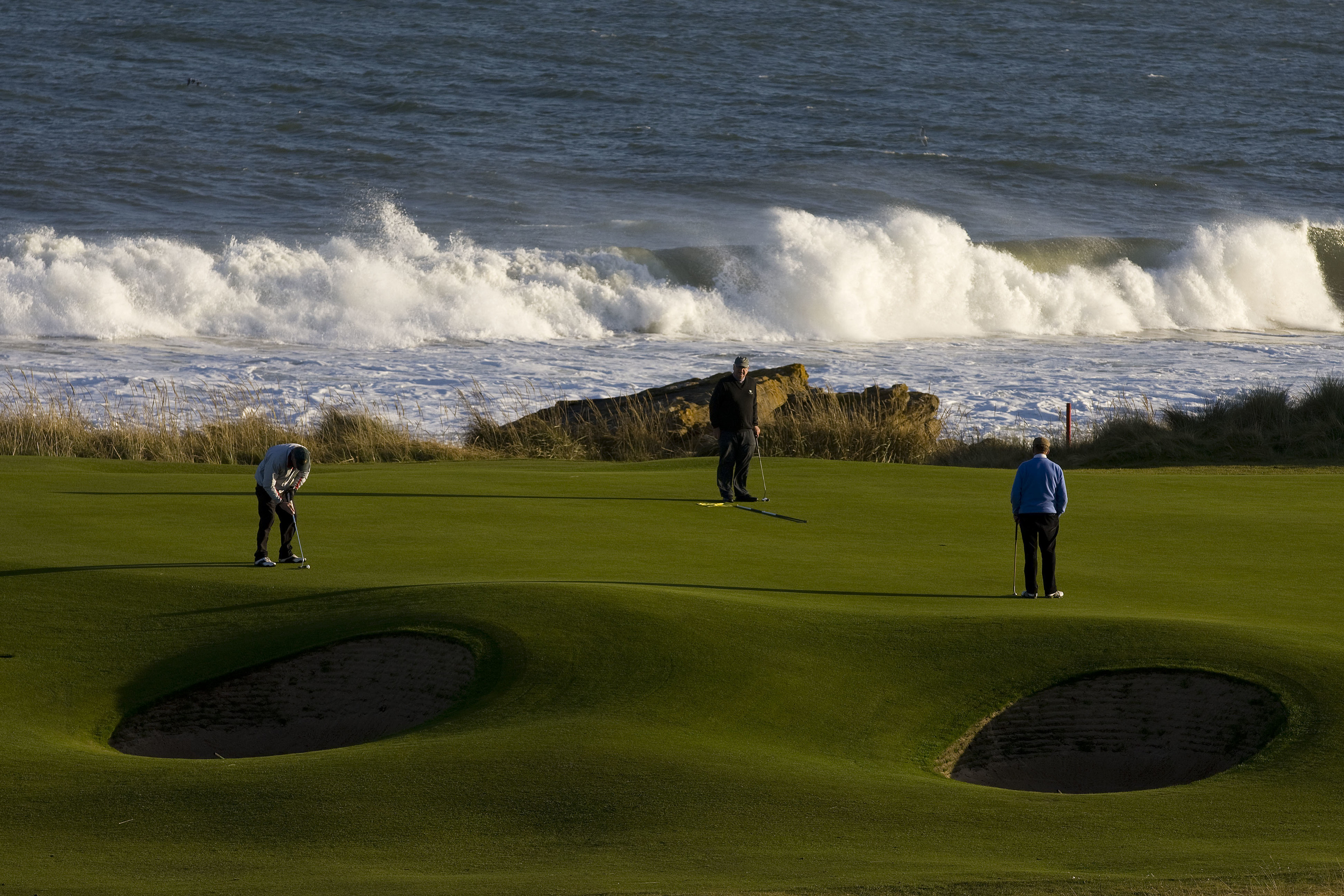 Celebrations plans have been teed up to mark 400 years of golf at a world renowned championship course in the Highlands.
Royal Dornoch Golf Club is working closely with the local community to create a year of celebration in 2016 to signify four centuries since golf was first played on the famous links.
The '400 years of golf at Dornoch' programme will allow golfers, the community and its visitors to enjoy many events, activities and celebrations in the town.
It will open on January 2, 2016, with the captain of Royal Dornoch 'driving in' using a special hand crafted hickory club and feathery ball.
In the summer there will be a hickory match against the British Golf Collectors Society and an exhibition match featuring world renowned professional golfers followed by a celebratory gala dinner.
A themed street party will be held at the end of the 103rd Carnegie Shield golf week in August, showcasing the 400 years of golf played in Dornoch, featuring food, music and costumes throughout this period.
In September there will be visits from the Royal Clubs around the world and the club captain will sink the final putt on the 18th green to bring the celebrations to an end at the captain's weekend in October.
There will be exhibitions and displays throughout the year including contributions from many local groups including the Heritage Society, Flowers & Fairs and The Festival Week.
Neil Hampton, general manager at the club, said: "It is an exciting time for the club and we're so delighted to be met with such enthusiasm from every quarter of the town, with the school children involved in designing our Royal Dornoch Golf Club tartan and many of the town clubs and groups contributing to the 400 year celebration.
"The town has really embraced the 400 years and the list of events keeps on growing."
Reverend Susan Brown, Minister of the 13th Century parish church of Dornoch Cathedral, said: "Dornoch as a town has been shaped by the twin influences of golf and the Church and the relationship between the two continues to be a happy and healthy one. The 400 year celebrations in 2016 offer an opportunity for the whole community to be actively involved in celebrating our wonderful culture and heritage and it offers too the chance to continue to foster community spirit."