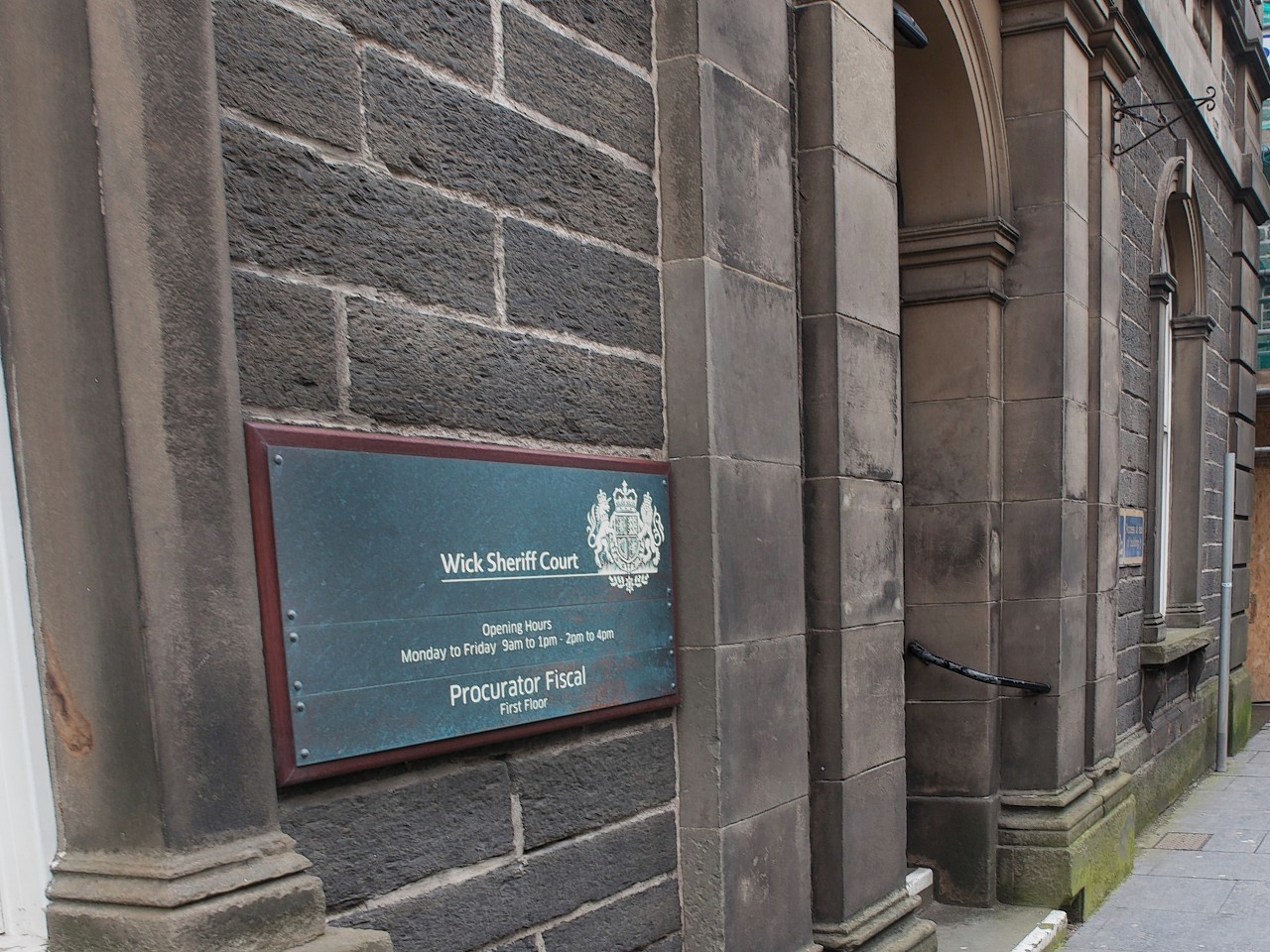 The former chairman of a Highland League football club has been ordered to stay out of trouble by a sheriff after he admitted sending unwelcome messages to his ex-girlfriend and her father.
Colin Stewart, 56, refused to accept the four-year relationship with Elaine Gray was over when he telephoned her.
He also later sent her father a text message threatening self harm, Wick Sheriff Court heard.
Stewart, admitted a reduced charge of causing them concern by sending the messages on October 27, last year when he was chairman of Wick Academy FC.
The court was told that the relationship was over so far as Mrs Gray was concerned but Stewart was keen to continue it.
In the telephone call, he said that he might harm himself if he could not contact her or meet her. A similar message was sent by text to Mrs Gray's father.
David Barclay, prosecuting, said: "There was concern for the suggestion that Stewart might self harm and also for the fact that he was taking his attempts to communicate with Mrs Gray to a higher level and this was clearly causing the recipients worry and anxiety."
Stewart, of 18 Lower Dunbar Street, Wick, told police that he seen a counsellor in order to deal with his self-harm feelings.
Solicitor Fiona MacDonald said that although the relationship was breaking down during the summer of 2013, there was still some communication between the two.
She said: "He was having a difficult time dealing with the breakup."
Ms MacDonald added: "He has since accepted the relationship is over and has moved on to progress his own life and is very keen to put the events of last year behind him."
Sheriff Andrew Gilchrist said it was "always sad" to see someone of Stewart's age appearing in court for the first time and added that a deferred sentence was an appropriate way to deal with the case.
The sheriff declined a request from Mrs Gray to grant a non-harrassment order, arguing that the bail conditions already in place, which ban Stewart from contact with her, should provide sufficient reassurance.
Subsequent to the offences, Stewart, who runs a print business in Wick, was replaced as Wick Academy's executive committee chairman.