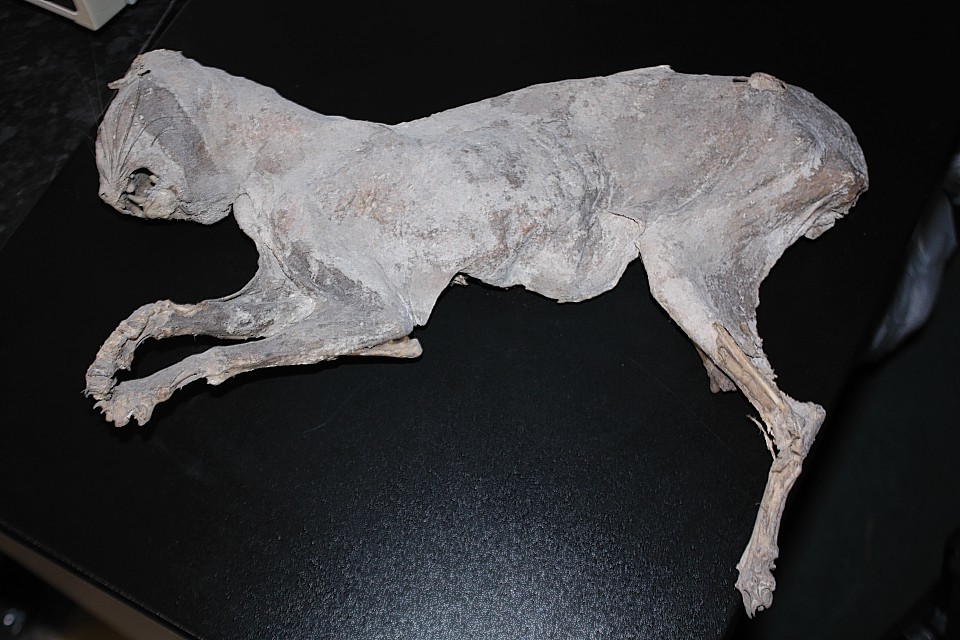 The mummified remains of a church cat thought to have died about 170 years ago have been put on display in a far north museum.
The mystery moggy was uncovered a few feet in front of the old pulpit in Dornoch Free Church in Sutherland, which is reopening on Sunday after extensive renovation.
As the building was originally built in 1844, experts believe the cat could well date back to the Disruption of 1843 – when ministers left the Church of Scotland to form the Free Kirk.
The cat, discovered by Glasgow City Free Church minister the Rev Colin Dow who was helping out with the project during his holidays last year, is now on exhibition at Dornoch's Historylinks Museum.
Church minister the Rev Duncan Macleod said: "The folk at the local museum were delighted to have the 'Disruption Cat' as one of their exhibits.
"I've already been in to see it on display and it certainly adds a bit of a twist to church history in Dornoch."
The church is hosting a thanksgiving service on Sunday to make the completion of phase one of the £400,000 project to turn the building into a multi-purpose facility for the community.
A large multi-purpose area, foyer, kitchen, toilets and a meeting room have been created on the ground floor so far.
The congregation hope to build a 300-people capacity auditorium on the first floor as part of the next phase of work which will see many of the building's historic features such as the pews and ceiling retained.
The congregation has been worshipping in a local high school for the last 20 months.
Mr Macleod said: "We are delighted to be back in our own church building.
"The new facilities will make such a difference, especially for community groups, and we're hoping that a lot of local people will pop in for a look.
"We are also organising an open day at the church on December 13 in addition to our Christmas services."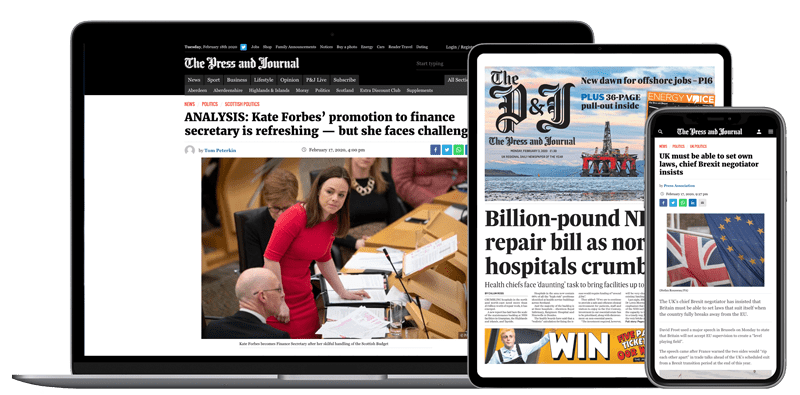 Help support quality local journalism … become a digital subscriber to The Press and Journal
For as little as £5.99 a month you can access all of our content, including Premium articles.
Subscribe