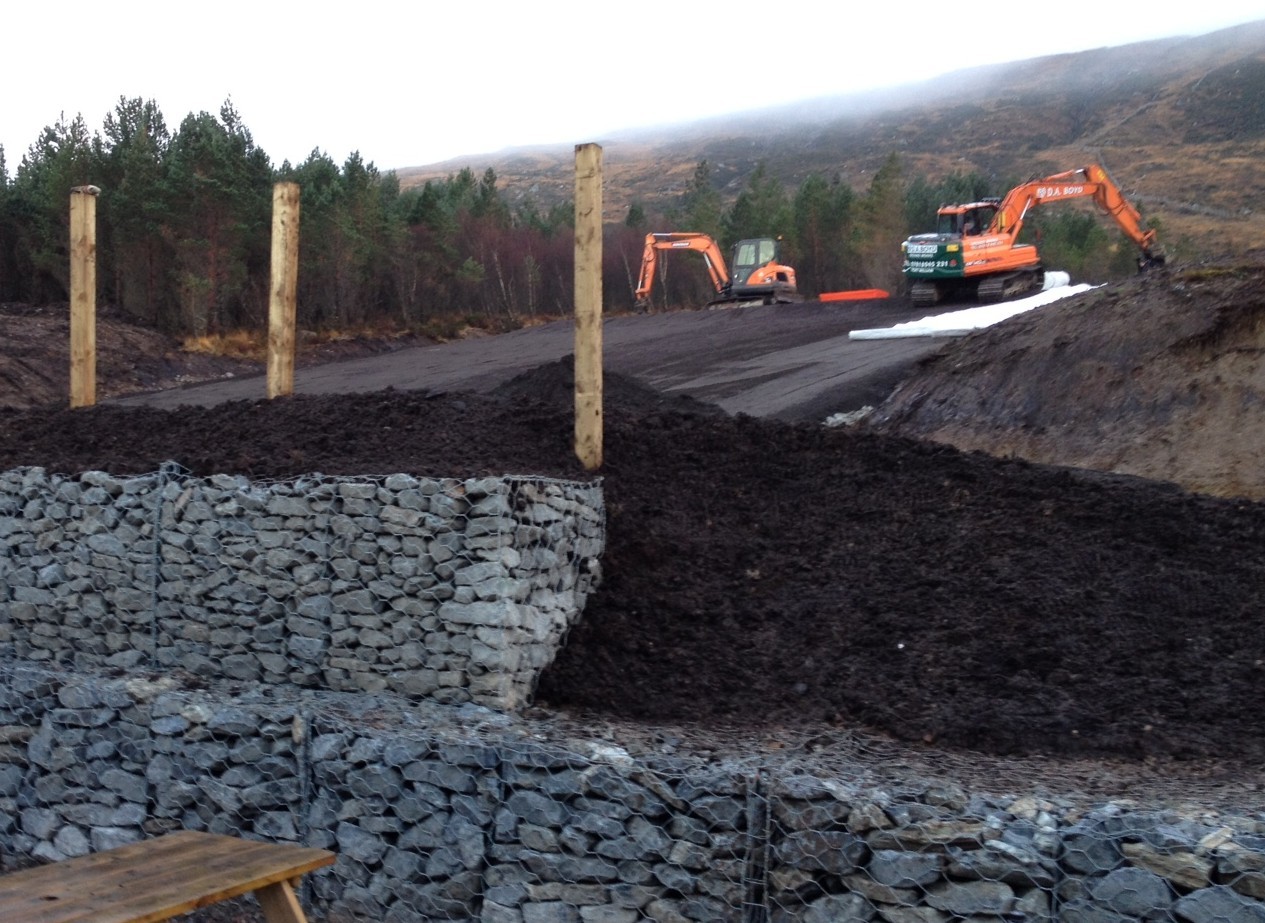 A Highland mountain resort is aiming to finish building its new dry ski slope in time for winter.
Glencoe Mountain Resort in Lochaber is hoping for lots of snow and is even holding a fun pagan festival in which an offering will be made to the snow gods to ask them to send lots of the white stuff.
But it is also keen to ensure outdoor enthusiasts can enjoy the sport regardless of the weather and the dry ski slope is now nearing completion.
The resort enjoyed unprecedented volumes of snow over last winter.
However, with fresh snow falling for 73 consecutive days from mid-December to the end of February, there were a few days during the season when the uplift could not be used as the lifts were buried, or high winds made them unsafe to operate.
Andy Meldrum, managing director of the resort, said: "I'm sure people are more excited about the snow arriving than the opening of the dry ski slope. It's more as a back up for us commercially.
"We're hoping having the dry slope is going to be a little bit like taking your umbrella so that it doesn't rain.
"We hope in completing the dry ski slope to have enough snow and calm conditions this winter that we don't need to use it.
"It's our insurance policy against poor snow or weather conditions and then a place for summer fun when it opens for tubing in the spring."
He added that the ground works were now complete and the first sections of matting were laid last week.
The slope, which is behind the cafe, will be able to accommodate 40-50 people at a time.
And Mr Meldrum said they expected it would be open by mid-December in time for the start of the ski season.
He added that it would mainly be used for beginners classes so the school groups that turn up to ski would not be disappointed when they could not go up the hill.
It will also be available all year round for local schools wanting to offer ski-ing lessons, but it is expected to be used mainly for tubing during the summer.
The fun pagan ritual – called The Snowbringer – forms part of a pre-season Scottish winter festival being held at the resort on Saturday, December 6 from 3.30pm. The "offering to the snow gods" is due to start at 4pm.