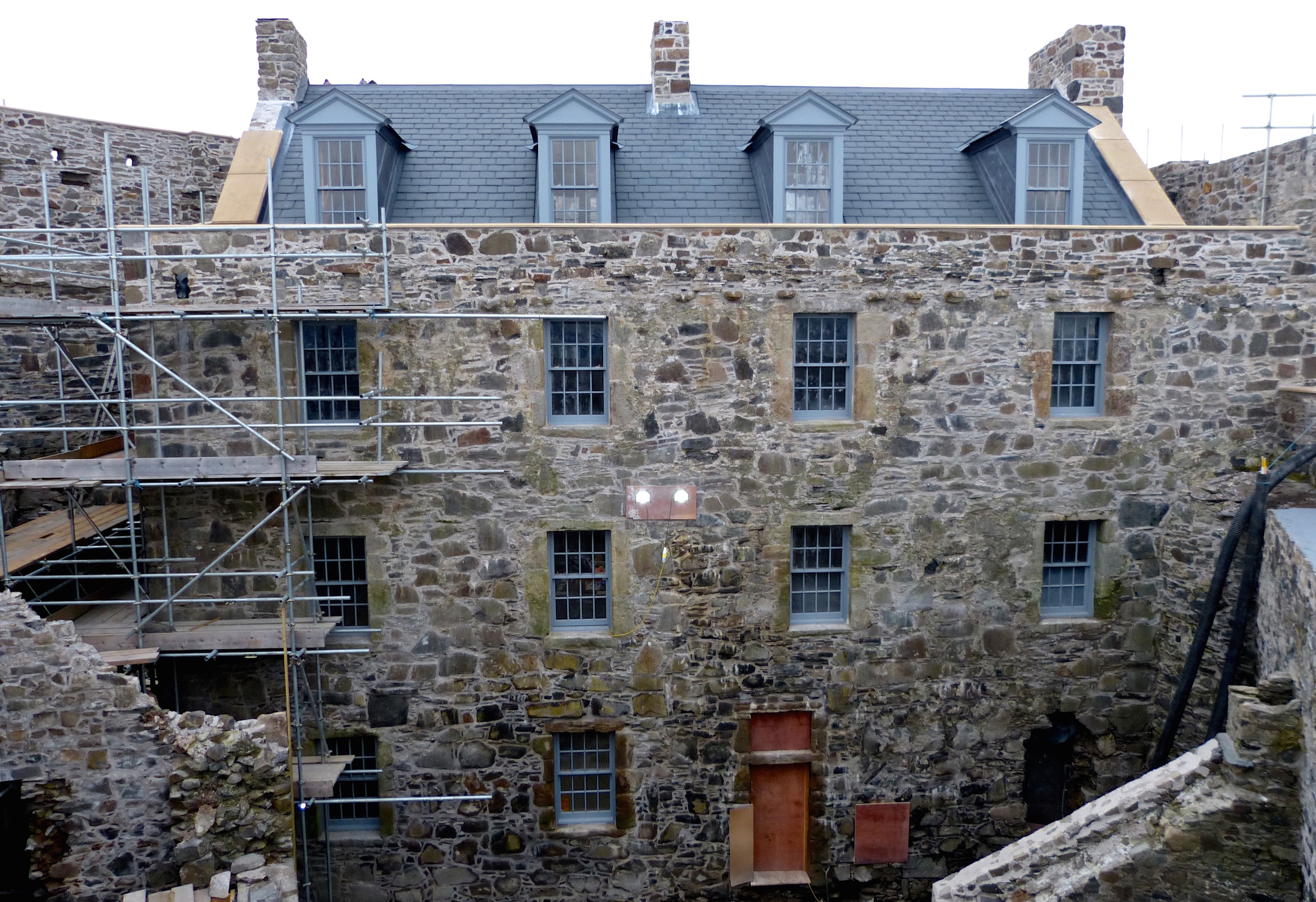 The elegant facade of the north range of an historic Highland castle has been revealed following months of work to restore it to its former glory.
Mingary Castle, which stands on the most westerly point of the British mainland, had become a ruin after lying unoccupied for more than 150 years.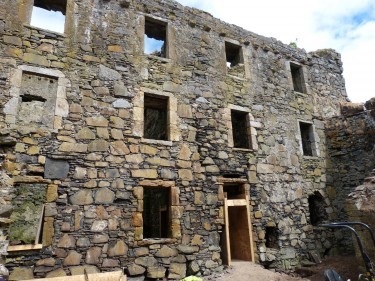 Its owner, Donald Houston, of Ardnamurchan Estate, was granted permission to turn the 13th century castle, near Kilchoan, into a residential property, through the Mingary Preservation Trust.
Work of the £2.3million project started in April of last year and it is hoped its transformation into a holiday retreat for the rich and famous will be completed in time for it to start receiving guests in the first half of next year.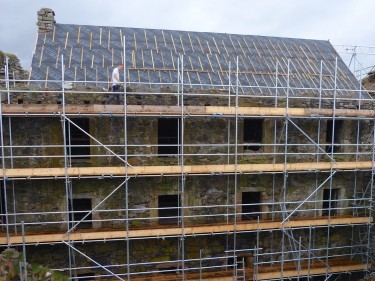 The scaffolding has now been removed from the courtyard side of the north range, giving a clear indication of the impressive building that it is rapidly becoming.
Local historian Jon Haylett explained that the north range was a later addition to the original castle.
He said: "Most of it dates back to the 16th century, but it has been extensively altered over the centuries. All the windows are 17th to 18th century additions, cut into the earlier wall."
And he described its transformation as "amazing", saying it had "reappeared in its early 18th century magnificence".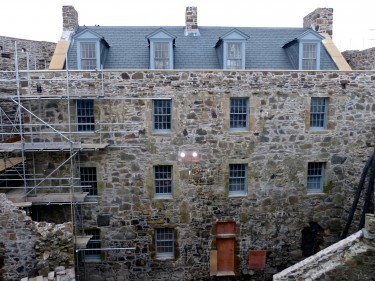 Mr Haylett added that it had been saved just in time.
He said: "The walls were on the point of collapsing, with the oak beams of the window lintels in dire condition.
"Had just one of them gone, the whole facade would have come crashing down.
"Huge amounts of backbreaking and sometimes very delicate work – for example, in replacing the wooden lintels with reinforced concrete – is hidden in such a way as to be invisible."
And he pointed out that these changes would guarantee that it would now last for centuries into the future.
Mr Haylett said: "I have watched the builders at work, week in and week out, often in appalling and sometimes very dispiriting conditions, and I have to hand them credit for the great job they're doing.
"The idea that, in a few months, this work will be finished and the castle fit for habitation is almost unbearably exciting."
The trust has received donations of just over £251,000 towards its target of almost £2,365,000.
Anyone wishing to donate can do so at www.mingarycastletrust.co.uk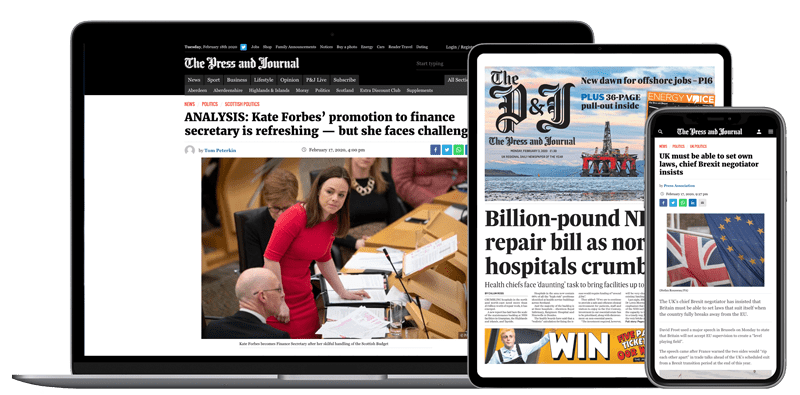 Help support quality local journalism … become a digital subscriber to The Press and Journal
For as little as £5.99 a month you can access all of our content, including Premium articles.
Subscribe