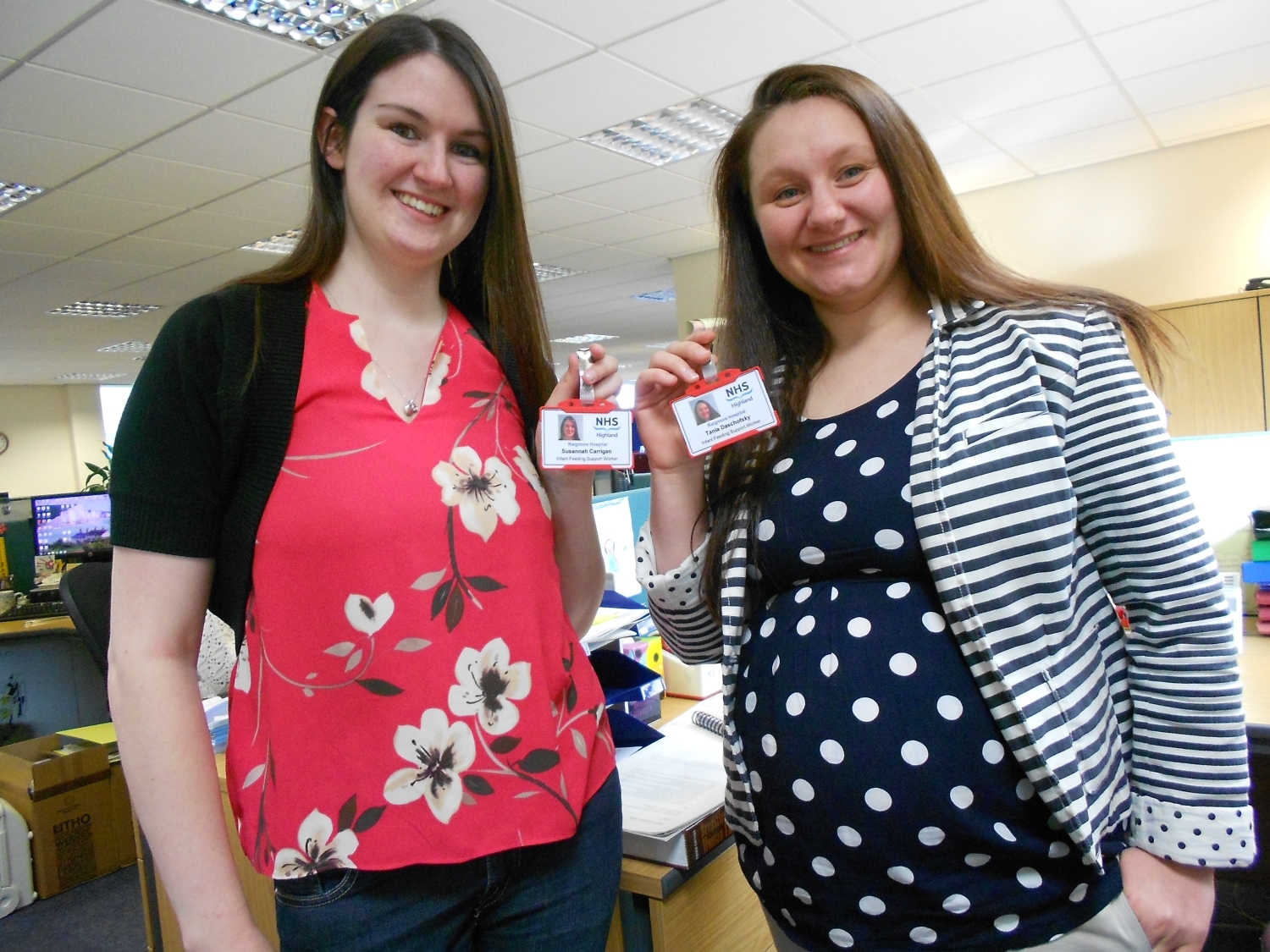 Two permanent staff have been employed by NHS Highland to promote and support breastfeeding.
It is the first time that the north health board has had a post specifically focussing on encouraging women to breastfeed.
The two staff – Tania Daschofsky and Susannah Carrigan – are based at the maternity unit at Raigmore Hospital in Inverness.
Karen Mackay, infant feeding adviser for NHS Highland, explained that the new posts have been created for the maternity unit at the hospital with a clear objective of maintaining breastfeeding.
She said: "Many women struggle in the first few days following delivery and breastfeeding rates drop by an average of 10% from when they first start to when the mum and baby are discharged from hospital.
"These new posts aim to support women in their choice but also spend extra time helping with positioning and attachment in the early days which is a key to successful breastfeeding.
"Although this post is primarily to support breastfeeding women, on quiet days they will also run baby massage classes and both are trained to fit for baby slings which is another benefit of the post."
Statistics published earlier this year showed that just 28.9% of newborns were exclusively breastfed at 6-8 weeks. This is below the Scottish target of 34.8%.
The two new employees started in their roles in November and were both volunteer breastfeeding peer supporters prior to taking up this post.
Ms Carrigan said: ""Both Tania and I are so excited to be involved in this much needed service.
"I think having someone on hand in the first few days to help get breastfeeding off to a good start is so important and I'm sure new mums will benefit from this."
The move by NHS Highland follows a pledge by Highland Council earlier this year to support breastfeeding. The authority pledged financial support to help create the breastfeeding support work positions.
Council leader Drew Hendry said that breastfeeding in public should be the norm and called for more facilities to be provided.
He said: "Those people complaining should be the ones who feel they are going against the norm, not those breastfeeding in public."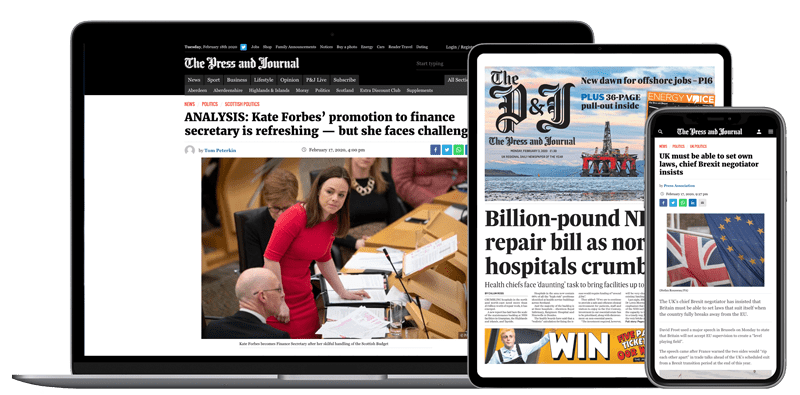 Help support quality local journalism … become a digital subscriber to The Press and Journal
For as little as £5.99 a month you can access all of our content, including Premium articles.
Subscribe