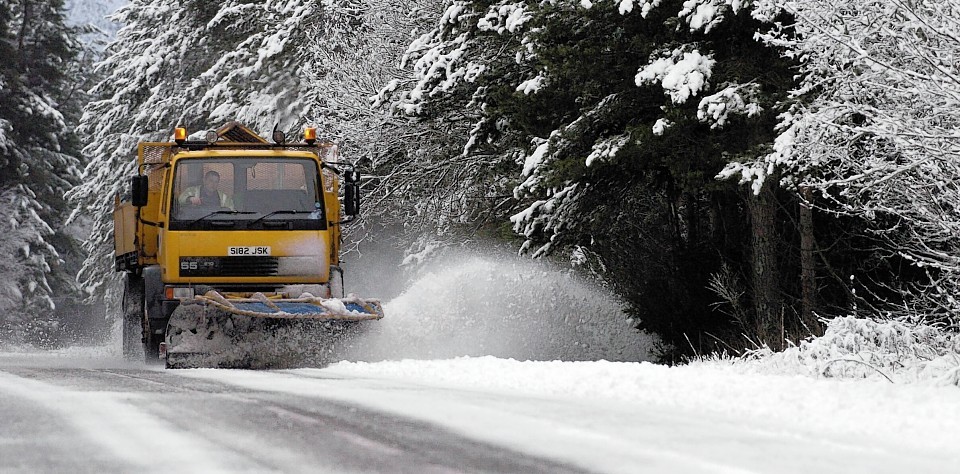 The first heavy snowfall of the winter arrived across the north yesterday bringing with it disruption on the roads.
Snow fell on high ground across Highland and Grampian, with lower areas experiencing sleet, hail and rain.
And the winter weather is set to continue into today, said the Met Office, which has a snow and ice warning in place.
A milder outlook is forecast on Tuesday, before severe gales are expected to hit the north on Wednesday and Thursday, with forecasters predicting "monstrous seas".
Police reported a few "bumps" in the snow, with cars sliding off the road in some areas, but there were no major incidents or serious injuries.
There were several cars off the road on the A9 Perth to Inverness road near to Drumochter Pass, Dalwhinnie, approximately 30 miles south of Aviemore, causing "significant delays" yesterday afternoon.
A police spokesman said that drivers faced "whiteout conditions" at the pass, which is the highest point on the trunk road.
Further problems were caused by high wind warnings which were also in place on the Kessock and Dornoch bridges.
Speaking yesterday, Robin Steel, Met Office meteorologist, said more snow was to come – with severe storms expected to follow.
He said: "There has been quite a bit of snow on the A9 at the Drumochter and Slochd areas. The snowfall has been on the higher parts of Highland and Grampian and there will be more into Monday.
"On lower levels there will be a mixture of sleet, snow and ice, less so on the west coast where there will be warmth coming off the Atlantic.
"Tuesday will be milder. Then as we move through to the middle of the week the wind will be an issue. By Wednesday we are expecting severe gales and storm force winds. There will be exceptional, monstrous seas coming in from the Atlantic.
"Again by Wednesday there will be significant snowfall over higher parts of Highland and Grampian."
Glencoe Mountain Resort held a "Snowbringer" ceremony on Saturday which involved much dancing and chanting.
It seemed to be successful when a heavy snow shower arrived over the mountain at 4am on Sunday and continued throughout the day.
Glencoe managing director Andy Meldrum said: "It has been snowing heavily since 4am on Sunday. Our target date for opening was December 19 but the forecast is looking pretty snowy for next week so who knows, we might be open earlier.
"The snow is starting to fill in quite nicely.
"We need both snow and wind, so that the wind blows the snow around and fills in the gullies. We are expecting both so conditions are perfect for early season.
"We held the Snow Bringing festival on Saturday and now we have got snow, it seems to have worked. We had lots of people dancing and chanting, fireworks and general mayhem."
Janette Jansson, general manager of Natural Retreats who operate Cairngorm Ski Area, said: "We are hoping that if the weather holds for this week and we get more snow, we may be able to open next week.
"It is looking good, we are happy. We have got snow at the base station and snow up top. There is a fine scattering right across at the moment and we are hoping for heavier snowfall over the next few days and we can start forming at the top."
Marian Austin, managing director at Nevis Range Mountain Resort at Fort William, said: "It looks quite good, it is white, but we need a lot more snow to come and fill up the runs. Possibly by next weekend there might be something going.
"The gondolas open next weekend, if we have enough snow we will try and do something for then. We do have people sledging just now, and people up playing in the snow, including some Australians who are fairly wowed by it."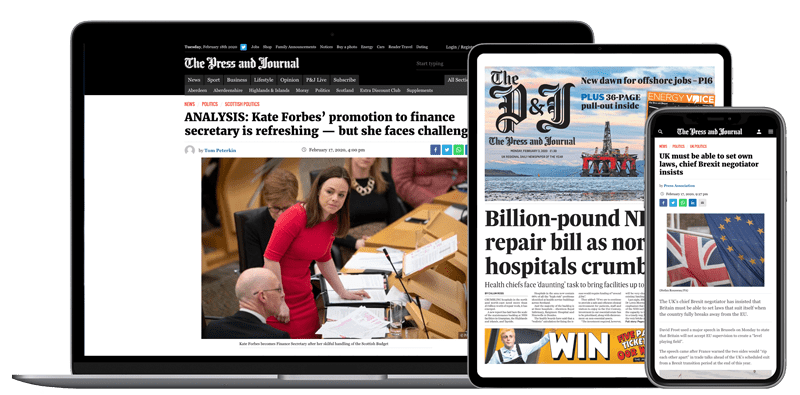 Help support quality local journalism … become a digital subscriber to The Press and Journal
For as little as £5.99 a month you can access all of our content, including Premium articles.
Subscribe