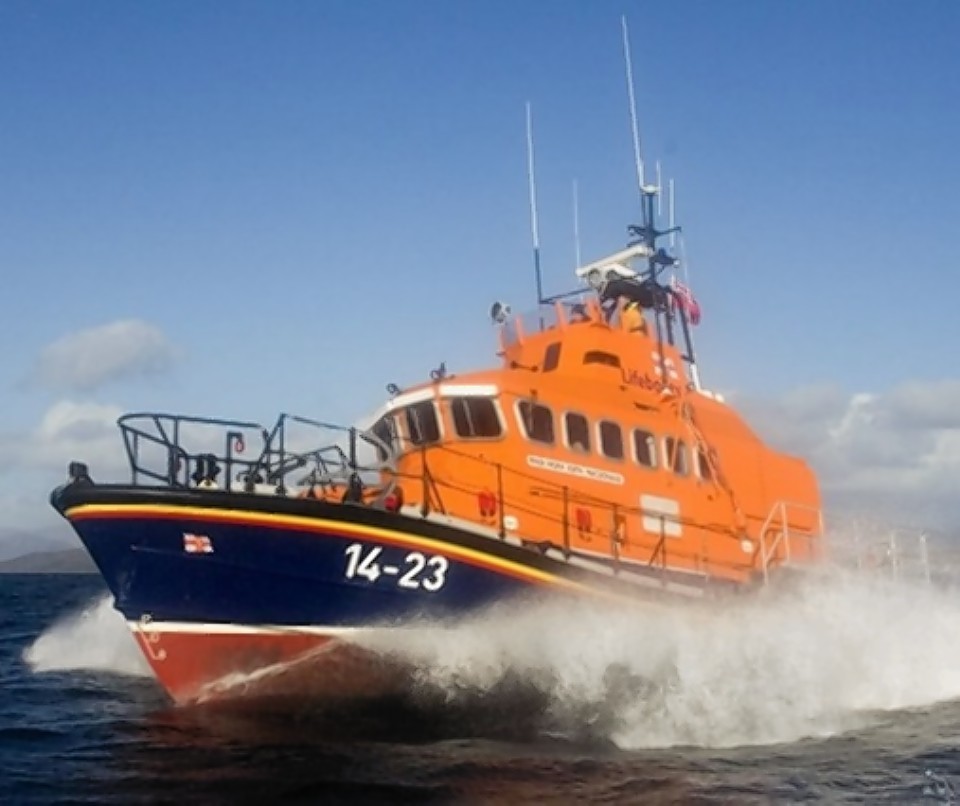 A stricken cargo boat was in a race against the weather last night, after being pulled clear of rocks on the wild coastline of Cape Wrath.
The fish carrier Norholm radioed for help after losing engine power on Sunday night as she sailed round the cape heading for Shetland in a 78mph westerly gale.
Lochinver Lifeboat was called out and did a good job of getting a line on board the Norholm in ferocious conditions which was being blown towards the rocks despite dropping both her anchors.
The Norholm's anchors were dragging on the seabed and the boat was travelling towards the shore at more than half a mile per hour when she was halted by the Lochinver lifeboat half a mile from the shore.
The lifeboat battled throughout the night to pull the 105ft long vessel clear and bring her round the headland to await the emergency tug the Herakles who then took over the tow.
Stornoway Coastguard helicopter was also launched in case the four-man crew had to abandon ship.
Mechanic Stuart Gudgeon, deputy second coxswain on the Lochinver lifeboat, said: "It was very demanding on the crew. It was such a big vessel and sometimes we were two boat lengths away and still losing site of the vessel behind the waves.
"The big concern for us was if we tried to put a tow line on the vessel and it broke when the anchors were being lifted, it would have then been very difficult to get crew off, and that's why there was a helicopter on stand-by.
"The main aim was to pull them out half a mile, which would have probably allowed them to clear the land. When we did get it attached, the tow line held quite miraculously given the conditions. We probably ended up taking them out about one and a half miles."
The Norholm was due in Scapa Flow at about 8pm last night after battling more difficult conditions in the Pentland Firth during the afternoon.
The seven volunteers on board the Lochinver Lifeboat headed home at about 5.30am yesterday morning and battled huge swells before arrive back in port at 7am.
The Thurso lifeboat crew stood by until the Orkney-based tug arrived at 8am.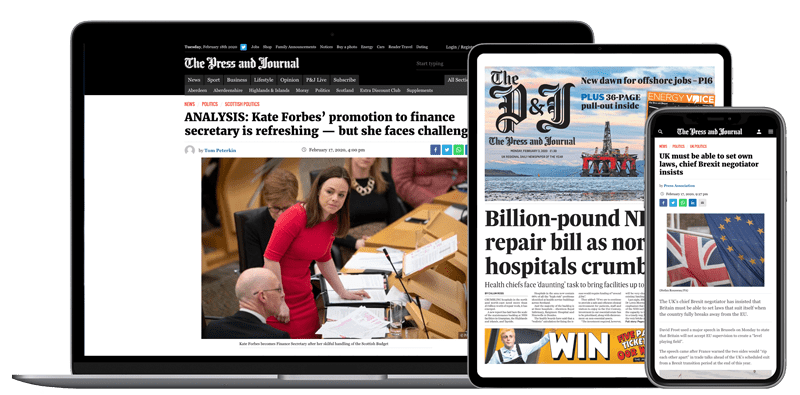 Help support quality local journalism … become a digital subscriber to The Press and Journal
For as little as £5.99 a month you can access all of our content, including Premium articles.
Subscribe