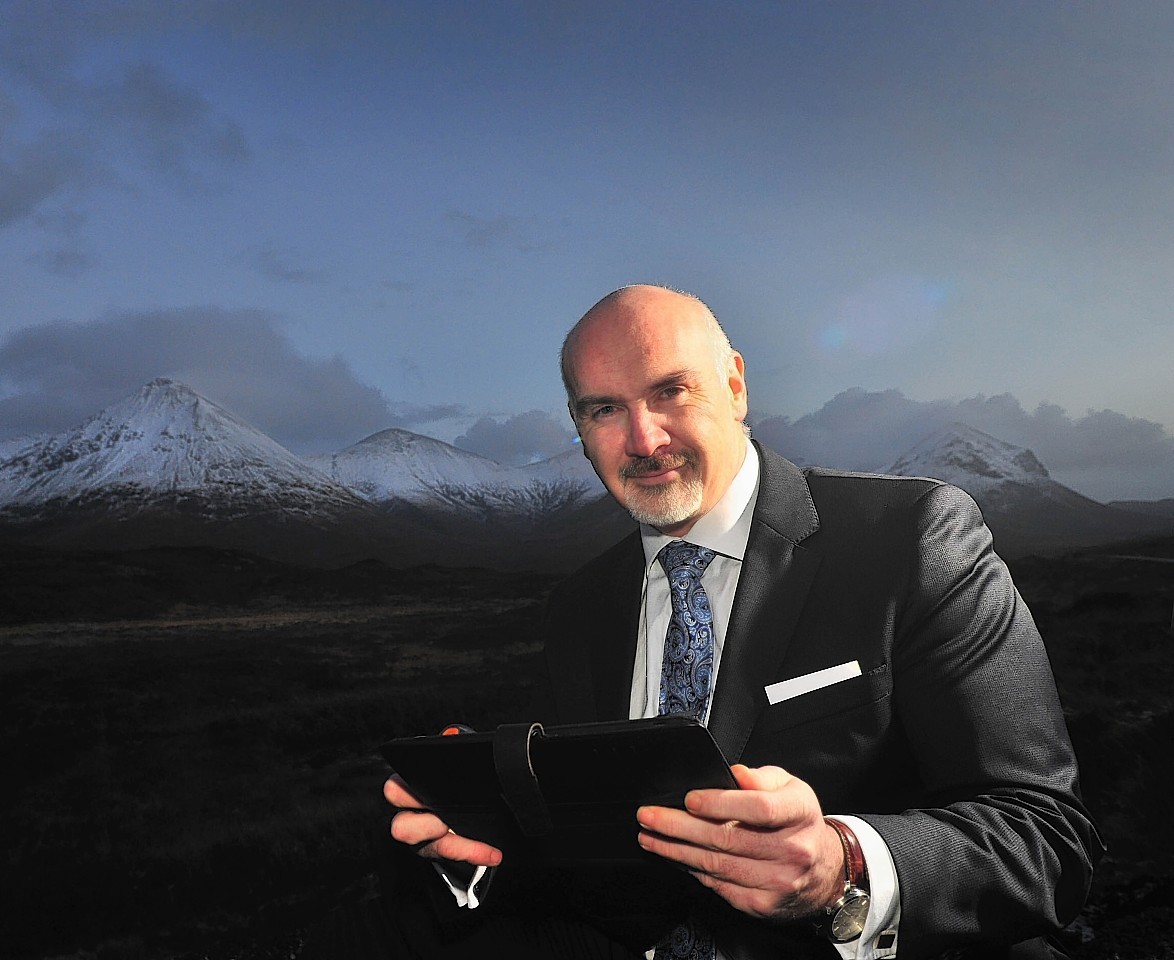 Each week we ask some small business owners some key questions. This week we spoke to Calum MacDonald, Owner of Highland Wi-Fi on Skye
How and why did you start in business?
I was born in Aberdeen, raised on Skye from the age of four and got my first business experience at 15. My father and I bought a chimney sweeping business, paying £50 for the equipment and client base. I earned £55 on the first Saturday and over £100 thereafter, not bad for a schoolboy in 1987! This experience gave me a taste for business and, apart from a three-year stint with Scottish Widows, I've run my own ventures ever since.
Before Highland Wi-Fi was born, I spent six years running my PC repair business, specialising in virus removal and wifi installations in hotels. However, in 2009 I realised two things: that visitors were increasingly demanding wifi in hotels; and rather than dotting the countryside with individual hotspots, there was a real gap in the market for a high quality public wifi service, not just in the Highlands but throughout the UK. I intended to fill it.
How did you get to where you are today?
By paying attention to detail in everything that I do and by putting quality before quantity. Highland Wi-Fi has been built on that ethos and we now include Scottish Canals and Renfrewshire Council as clients.
Who helped you?
My family have always backed me to the hilt in anything that I have done and I owe a great deal to my father in particular. He was a champion salesman and patter-merchant and I used to watch him as he worked. Unwittingly, he taught me all that I needed to set up on my own but sadly he passed away before Highland Wi-Fi was founded.
Starting a business in 2009 was tough and it was next to impossible to raise money. However, I did secure a small overdraft from the Royal Bank of Scotland, which was used to install the first six wifi locations.
The most generous man in the area is undoubtedly the philanthropist Angus MacDonald OBE, who runs the Moidart Trust. He provided the much-needed funding necessary to take me to the next level, enabling me to buy and install more equipment in more locations.
The Federation of Small Businesses is also a great safety net and it has helped me to network with other businesses.
What has been your biggest mistake?
In 1994, when the number of mobile phones in use was tiny, Vodafone confirmed that they had no immediate plans to install a mobile network in the Highlands. I should have bailed out and set up a mobile phone company elsewhere in the UK, but I didn't!
What was your greatest achievement?
After only six months of trading, the company won first place in the 2010 Smarta100 Awards – an annual celebration of the most resourceful, inspiring small businesses in the UK – beating businesses such as Wonga, Zoopla and Mixcloud in the process.
If you were in power in Government, what would you change?
I would put a stop to the obscene amounts of money being wasted on ridiculous, unviable projects that make no commercial sense.
What do you still hope to achieve?
To grow the business until every visitor to Scotland asks upon arrival "where can I get Highland Wi-Fi?"
What do you do to relax?
I play the occasional game of snooker, but when you run your own business you never really switch off.
What are you currently reading, listening to or glued to on the TV?
I used to read a lot, mostly about business and self improvement, but no longer have the time. TV is too negative but I do listen to music a lot, especially when I'm on the road. I used to produce my own music and DJ and I still keep my ear to the ground when it comes to house music.
What do you waste your money on?
I don't waste my money on anything – I just spend it
How would your friends describe you?
I had to ask my friends this as I didn't know. They said I was witty, kind and loyal….I've been paying them well a while now.
What would your enemies say about you?
"Enemy" is such a strong word, but if I have any, life's too short to care.
What do you drive and dream of driving?
I love cars and spend a lot of time on the road. My works van is a remapped BiTurbo VW Transporter, which is brilliant. I'm also driving one of my dream cars, a BMW 435D Coupe and I would love the latest Porsche Turbo S, which looks utterly amazing.