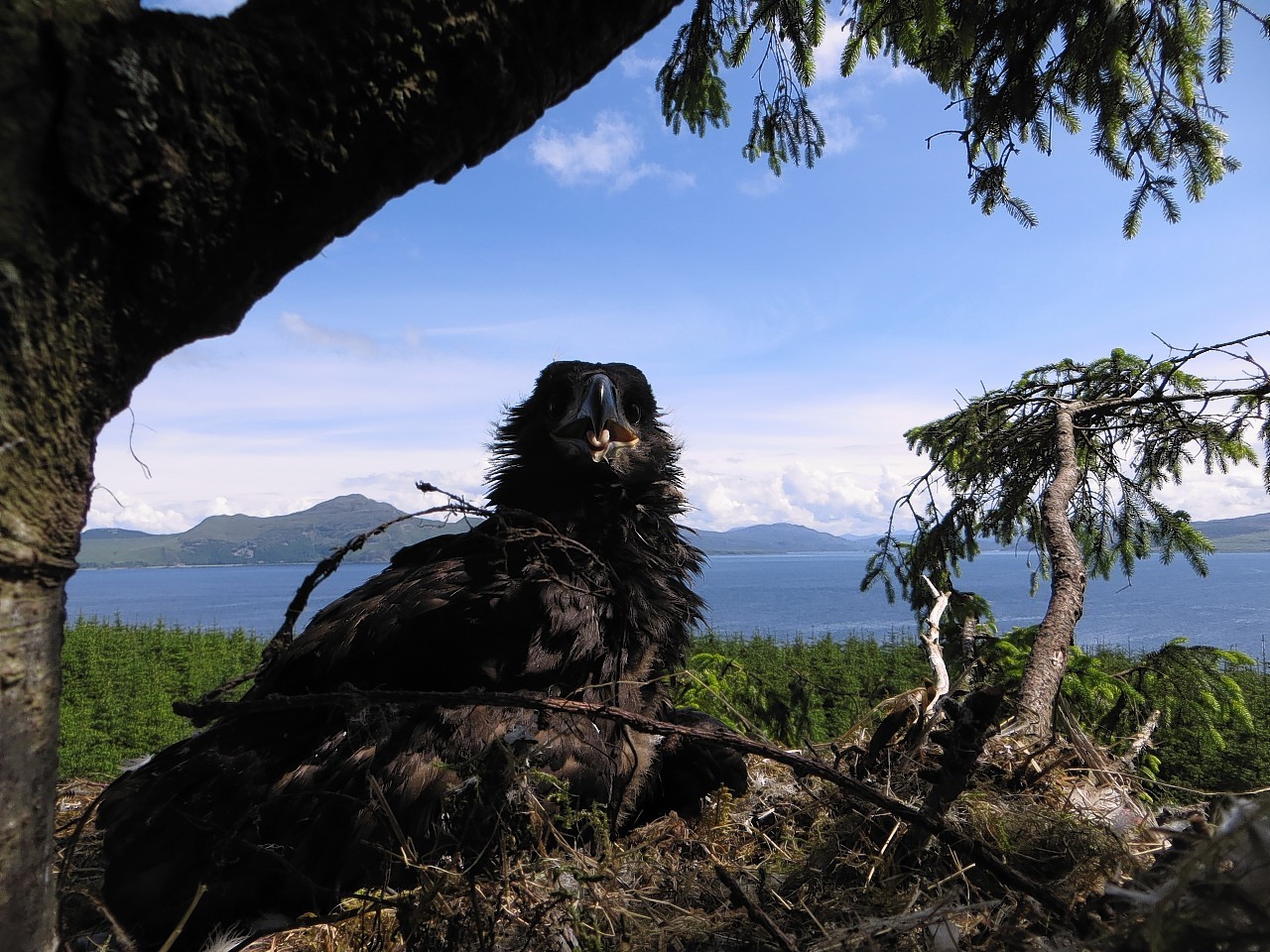 Cameras could be set up in sea eagle nests to monitor what prey they are eating amid concerns the raptors are devouring lambs.
The move follows a trial study which looked at the prey taken to an eagle nest in the Lorn area near Oban.
More than 6,860 images were captured at one nest throughout this year's breeding season with a motion-sensitive camera.
The sea eagles brought a total of 117 prey items to the nest between January and July.
And analysis confirmed that at least eight or nine of the meals were lambs.
The prey included 21 mammals, 14 birds, seven fish, and 67 unidentifiable meals.
The findings were considered by a group of Mull, North Argyll and Lochaber sheep farmers and crofters as part of an agreement between Scottish Natural Heritage (SNH) and the National Farmers Union (NFU) Scotland to balance the needs of sheep producers with the conservation of sea eagles.
Lachie Maclean, a farmer from Mull who is interim chairman of the stakeholder group, said: "This was a constructive and useful meeting where we could talk openly about issues relating to sea eagles on the west coast.
"We discussed the results of a nest camera survey carried out this year in our area.
"This is a useful piece of research which will help feed into the wider discussions about managing sea eagles in our area. The survey gives us a better idea of when lambs are more likely to be part of sea eagles' diets."
The group agreed that, as this was only a sample of one nest, the method could usefully be employed again in 2015 at more nests to help inform the work of the steering group.
It also said that a number of techniques to divert the attention of sea eagles from lambing parks should be trialled, including further use of scaring devices and, where possible, diversionary feeding during the period when lambs could be at greatest risk.
A new sea eagle management scheme will be in place by spring 2015, subject to funding approval by SNH.