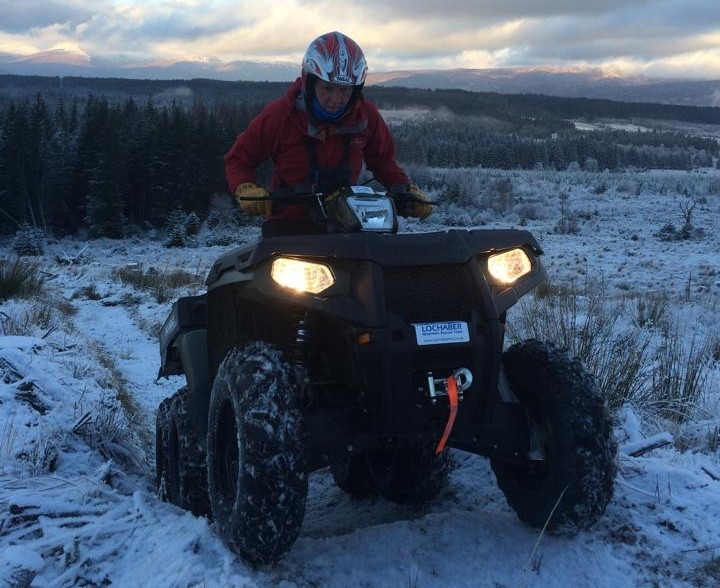 A Highland mountain rescue team has taken delivery of two new all-terrain vehicles and used them for the first time yesterday to search for a missing person.
Lochaber Mountain Rescue Team is hoping the ATVs will help members reach casualties faster and save more lives.
It will also enable the team's search and rescue dog, Tara, to reach avalanche victims faster.
And team leader John Stevenson said they proved very useful while looking for a woman in the Glen Nevis forest area yesterday morning.
He said they received a request for assistance from the police, who said they were "very concerned" about the woman, at around 10am.
Mr Stevenson said they used both ATVs to search the area and she was quickly located and rescued.
He added that it was the first time the vehicles had been used for a rescue since the team received them just before Christmas.
The two six-wheeled ATVs, which cost a total of about £25,000, will be used for rescues on Ben Nevis and the other hills, mountains and forests in the area.
Mr Stevenson said: "We bought two because it is safer to go out in pairs and it enables us to get two people to the scene.
"We can also use them for carrying gear and we can put a stretcher on the back."
He explained that the vehicles meant they could reach casualties a lot sooner in situations where they would otherwise have had to walk out to them.
He said: "We can get half way up the Ben on them and they will be good for going out to bothies and along forest tracks."
The team bought the ATVs with the grant it received from the Scottish Government for 2014.
It is now fundraising for a further £45,000 to £50,000 to purchase a tracked vehicle, which would have better all round capability on snow and soft ground.
Anyone wishing to make a donation can do so by visiting the team's website at www.lochabermrt.co.uk and clicking on the Just Giving link.