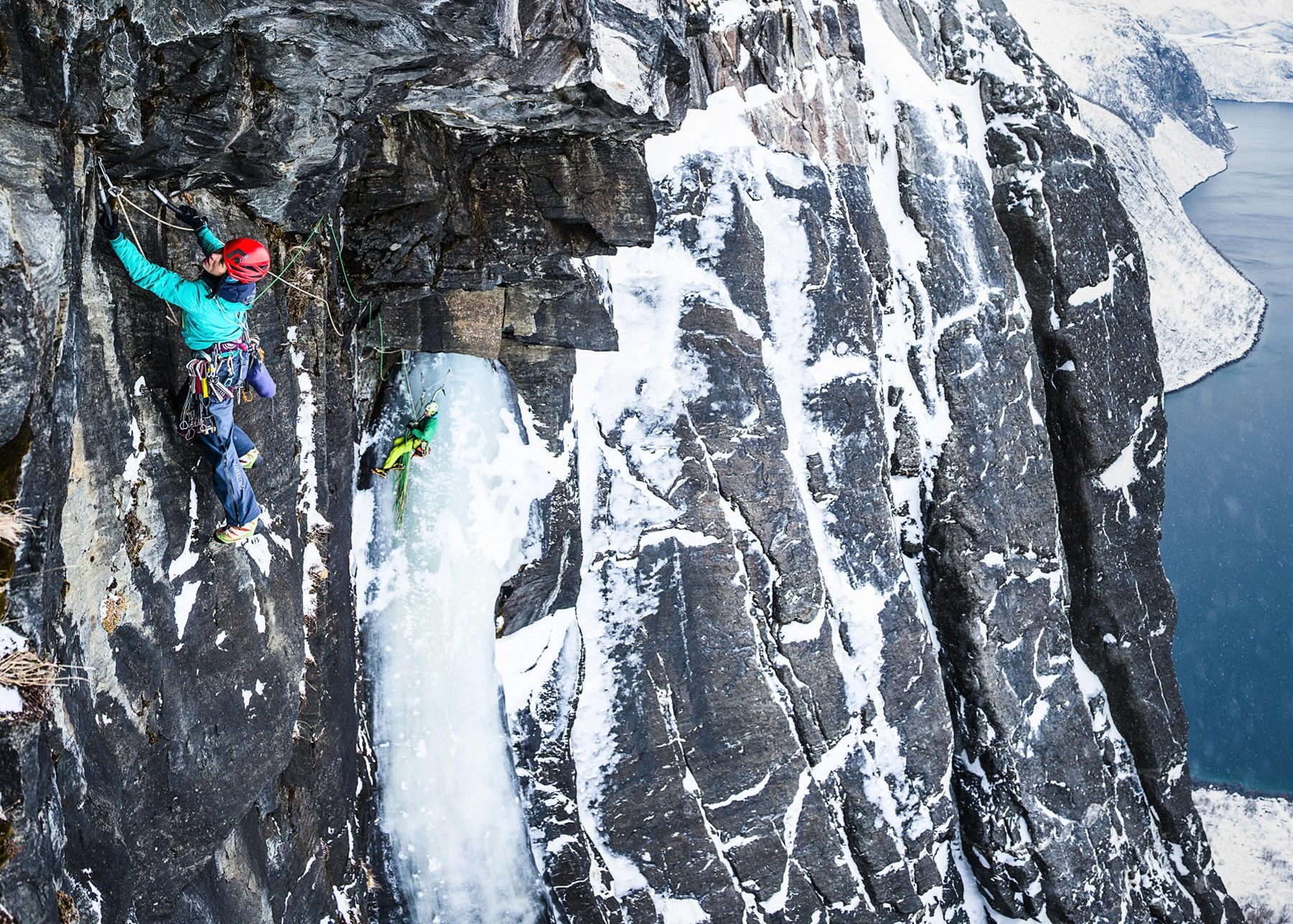 The prestigious European Outdoor Film Tour is to visit Fort William Mountain Festival for the first time this year.
And it is hoped that the tour – showcasing the world's most outstanding adventure sports films to audiences in nine countries across Europe – will make the Lochaber event an annual fixture in its calendar.
The five day mountain festival – billed as a "celebration of mountain culture" – attracts climbers, skiers, snowboarders, mountain-bikers, walkers and people who just love to see and photograph Lochaber's dramatic landscape.
Last year, around 1,200 people attended the event and it is hoped that even more will turn out for this year's festival, which runs from Wednesday February 18 to Sunday February 22.
Festival chairman Mike Pescod said the European Outdoor Film Tour's visit to Fort William on Thursday February 19 would be the first time it had travelled further north than Edinburgh and Glasgow.
He said: "We're delighted they have agreed to join us this year.
"We're hoping they will be impressed by our festival and continue coming here in the future.
"Alongside the Best of Banff World Tour that we've had for many years, we think we will be offering the best selection of mountain and outdoor adventure films in the world."
The eight films being shown on the European tour start off hundreds of feet below the ground in New Zealand, with a group of cavers, who are looking for the connection between two gigantic cave systems.
They also feature four women on a 3,100-mile kayaking expedition down the Amur river, solo free-climber Alex Honnold's attempt to conquer the El Sendero Luminoso route in Mexico and James Kingston's breathtakingly scary urban climbing tours.
The Outdoor Film Tour event will be held in the main festival theatre at the Nevis Centre from 7pm.
The festival opens on February 18 with a launch night at Nevis Range. Speakers will be Mick Tighe and David Sedgwick. There will also be the premier showing of a film of last year's survey of the north face of Ben Nevis.
Other events included talks by registered blind adventurer Dean "Deano" Dunbar, hill runners Finlay Wild and Nicky Spinks, and climbers Martin Boysen and Ines Papert.
And Stu Thomson, of Cutmedia, who filmed cyclist Danny MacAskill's death-defying ride along the notorious Cuillin Ridge, will talk about his passion for mountain biking and about making the film, which became an internet sensation.
There will also be a series of workshops, various fringe events and a mountain book festival.