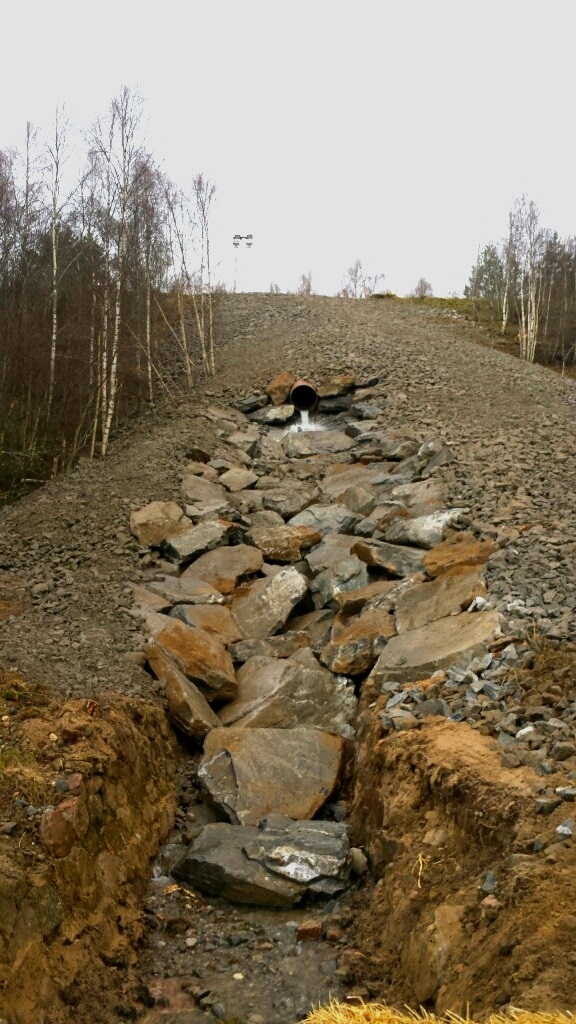 Work to repair an embankment which was damaged during storms at the end of last year has been completed.
Part of the slope beside the A9 Inverness-Perth road at Kincraig was washed away during torrential rain on December 23 last year.
Debris flowed onto the B9152 Aviemore-Kingussie road below and the route had to be closed.
One lane of the "two plus one" section of the A9 was also closed.
Since then Bear Scotland, Highland Council and specialist contractors have been clearing stones, trees and soil before making the site safe.
Approximately 5,200 tonnes of stone from a local quarry was used to build up the embankment surface.
A mobile crushing plant was used to create rock fill material.
Eddie Ross, Bear Scotland's representative for the North West Unit, said: "These works have been an excellent collaboration between Bear, the Highland Council and our subcontractors, and I would like to thank those who have worked over the festive period to make the site safe and reopen the road."
The council's head of roads and transport, Richard Evans said: "The repair to the A9 embankment has been completed very quickly and the local community kept well informed of progress; this shows how well the relationship and co-operation between the Highland Council and Bear Scotland is working to the benefit of the Highlands"