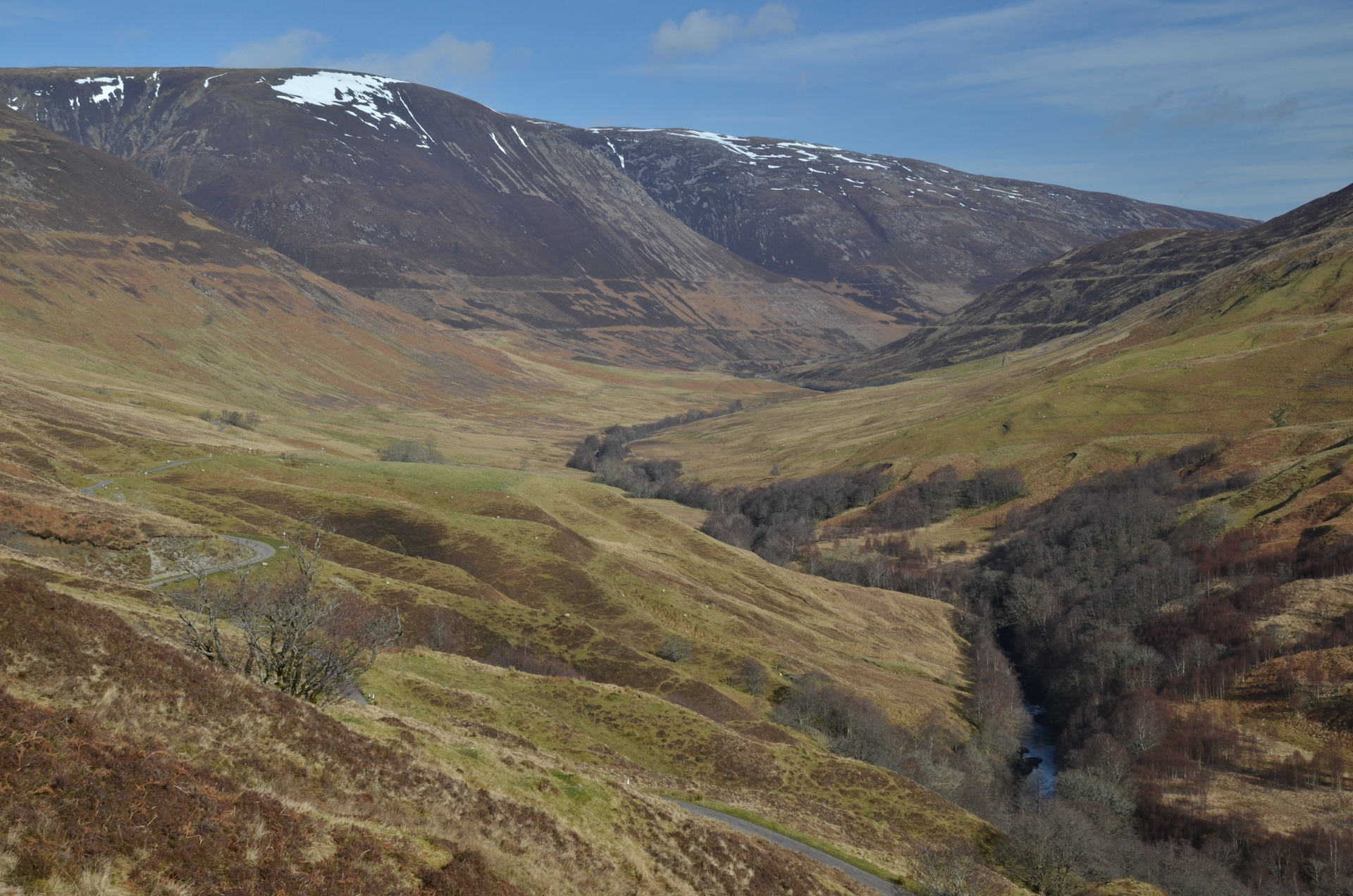 A group set up to promote the geology of Lochaber is planning to open its first visitor centre close to one of the area's most famous features.
And it is hoped that the new tourist attraction on the A86 Spean Bridge-Kingussie road – at the foot of the Parallel Roads of Glen Roy at Roybridge – will bring more visitors to the area and provide a welcome boost to the local economy.
Lochaber Geopark is planning to name the cafe at the centre Darwin's Rest Coffee Shop after famous British naturalist and geologist Charles Darwin, who visited the area in 1838.
Following his visit, Darwin is reported to have said: "I can assure you that Glen Roy has astonished me."
He concluded that the three horizontal lines on the hillside – known as roads – were the shorelines of an ancient sea, but his interpretation proved to be incorrect.
Their true origin as the natural shorelines of a lake that was dammed by a glacier was first suggested by the Swiss geologist Louis Agassiz in 1840.
An exhibition dedicated to the Parallel Roads will be displayed in the visitor centre and there will be guided trips to the geosite during the peak tourist season.
It will give information about the world-class geology of the entire park, together with details of local wildlife, scenery, activities, accommodation providers and events.
There will also be a gift and craft shop, and local crafters are being invited to get in touch with the geopark association.
Geopark director, Keith Hoole, said: "The resurgence of interest in the Parallel Roads is superb and long awaited.
"The cafe and display will provide a great centre for visitors to learn about the geology and Charles Darwin."
The Lochaber Geopark was formed in 2006 and was a member of the European Geopark Network (EGN) and Global Geopark Network until 2011, when it could no longer be a member of the EGN due to a lack of core funding.
In November, it applied to rejoin the EGN and its application is due to be considered by the European forum in March.
If this is successful, it would also regain Unesco status.
A date has yet to be set for the opening of the visitor centre, but the association is hoping to have the cafe operating soon.