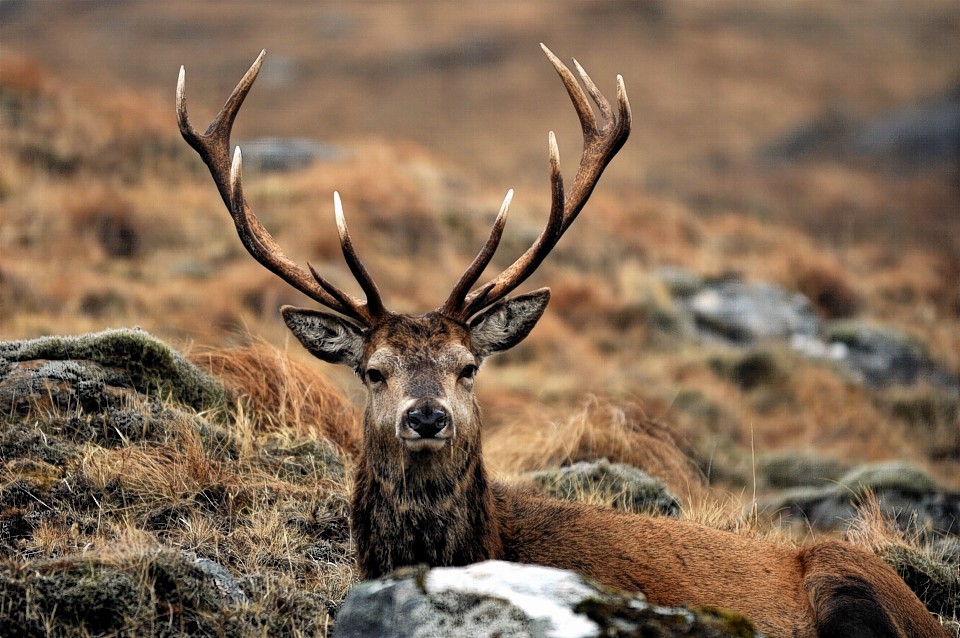 A Highland landowner has criticised Scottish Natural Heritage – and urged the agency to "take it easy" on the culling of red deer.
Egyptian telecoms tycoon Alain Angelil said it was "wrong" for the public body to persecute Scotland's iconic species.
He also said visitors who came to stalk on the 10,000-acre Cluny Estate near Kingussie in Inverness-shire had been surprised by the decline in the number of stags.
The 72-year-old spoke out after finding a buyer for his Highland estate, which was on the market for £7.5million.
It includes a seven-bedroom castle as well as the opportunity to shoot grouse and pheasant, fish for salmon and stalk for deer.
Mr Angelil, who bought Cluny in 2001 for a reported £2.7million, said: "SNH is always talking about killing red deer. I do not agree with it – I have always been against it.
"The stag is an icon for Scotland, but they want to reducing their numbers. It's wrong, and my message is to take it easy on red deer.."
In 2011 it was estimated there were more than 750,000 wild deer in Scotland, including 400,00 red and 350,000 roe.
The number killed in annual culls has increased over the years to about 100,000.
This has been defended because there are no natural predators to keep deer numbers under control.
Mr Angelil said: "The level of culling will be reviewed next year. Last year, regular visitors from Germany who come to stalk did not get the numbers of deer they were used to.
"They asked 'what is happening?' And we had to tell them we were being forced to cull red deer."
In 2012 the Scottish Gamekeepers' Association was involved in a war of words with the SNH over controversial deer culling on Mar Lodge Estate in Aberdeenshire.
The association claimed a massive cull of the animals in the last 15 years had affected surrounding sporting estates and local businesses.
Just last month campaigners spoke out against plans to cull deer across Perthshire to protect trees.
If the cull was to go ahead, it is understood almost half of the red and roe deer in public forests throughout the Perth and Kinross area could be shot.
Andrew Tyler, director of Animal Aid, said: "Once again bodies charged with managing the natural landscape in Scotland imagine that they can slaughter their way to environmental harmony."