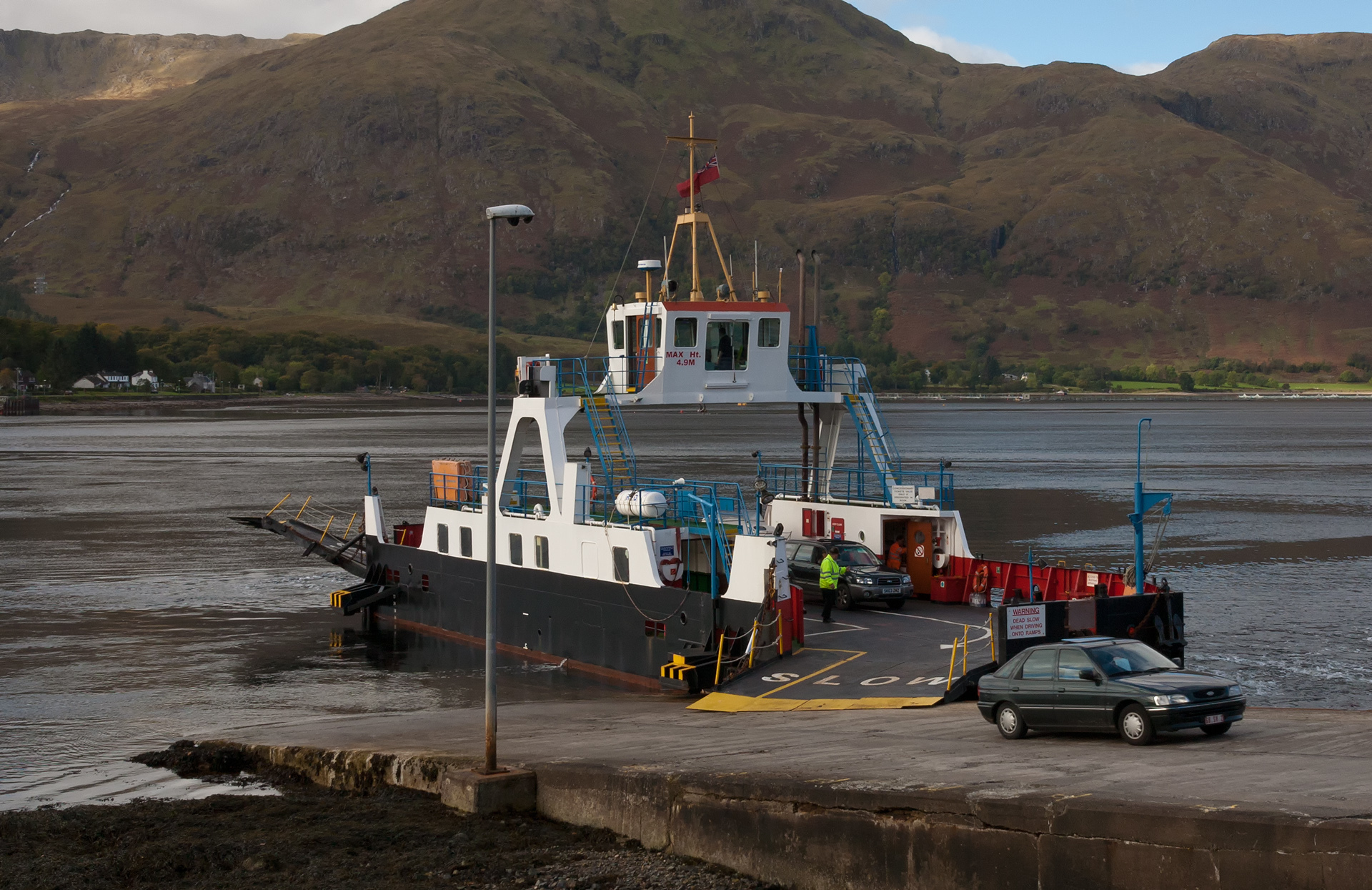 Plans for a major fare rise on the Corran Ferry have been deferred.
Highland Council officers had proposed raising fares on the crossing by 4% per year for the next three years from April.
However the community services committee voted yesterday to defer the rise to allow further work on a business plan for the next five years.
The council's community services director William Gilfillan said that the rise was necessary in order for the costs of the council-run ferry to break even.
The council are concerned that they could be in breach of state aid rules if they appear to be subsidising the crossing.
However, local members argued that independent legal advice should be sought on this issue and on equality implications for people living in the remote areas served by the ferry.
Councillor Brian Murphy, Fort William and Ardnamurchan, said that other savings could be found in operational costs.
He said: "If you bring in people with a fresh eye you can always pick out alternative savings that someone else might not."
He also said that the recent drop in the price of oil could have reduced the running costs and said that this showed how costs could change over time.
Lochaber colleague, Councillor Andrew Baxter called the reasons for a fare rise presented by the council "flimsy".
His motion calling for the decision to be deferred was supported by nine councillors, with six supporting the recommendation to raise fares.
Mr Baxter said: "I find it alarming that we are being asked to bump up the fares year after year without really going into the operational costs."
If it had been approved prices would have risen from £7.90 to £8.20 per car for the 500-yard crossing.
A book of 30 tickets for a car or small van would increase from £69.50 to £72.00.
Councillor David Alston, depute leader of the council, backed the fare rise and said it would "buy more time" to look at other options for the crossing.
One of the options for further examination by Mr Baxter including looking at alternative fixed crossings.