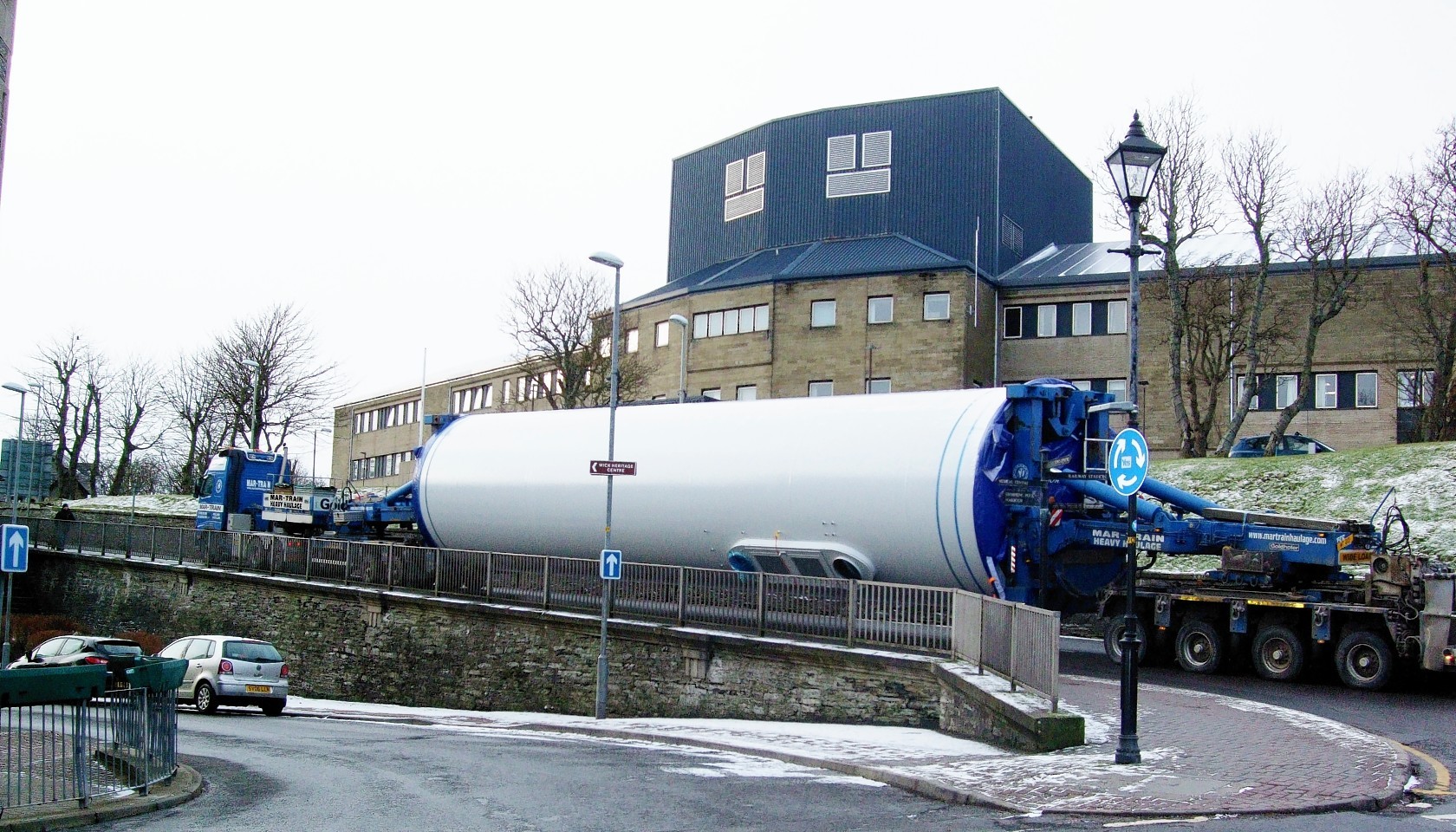 These pictures show how giant sections of wind turbines are being squeezed through the narrow streets of a Scottish town.
Turbine blades around 60ft long and sections of the 200ft-high towers that support them have to get from the harbour at Wick, Caithness, through the town and on to the surrounding road network.
The pictures show police escorting the low-loader lorries as they delicately negotiate a tiny roundabout and bridge near the town centre, stopping traffic for up to 40 minutes.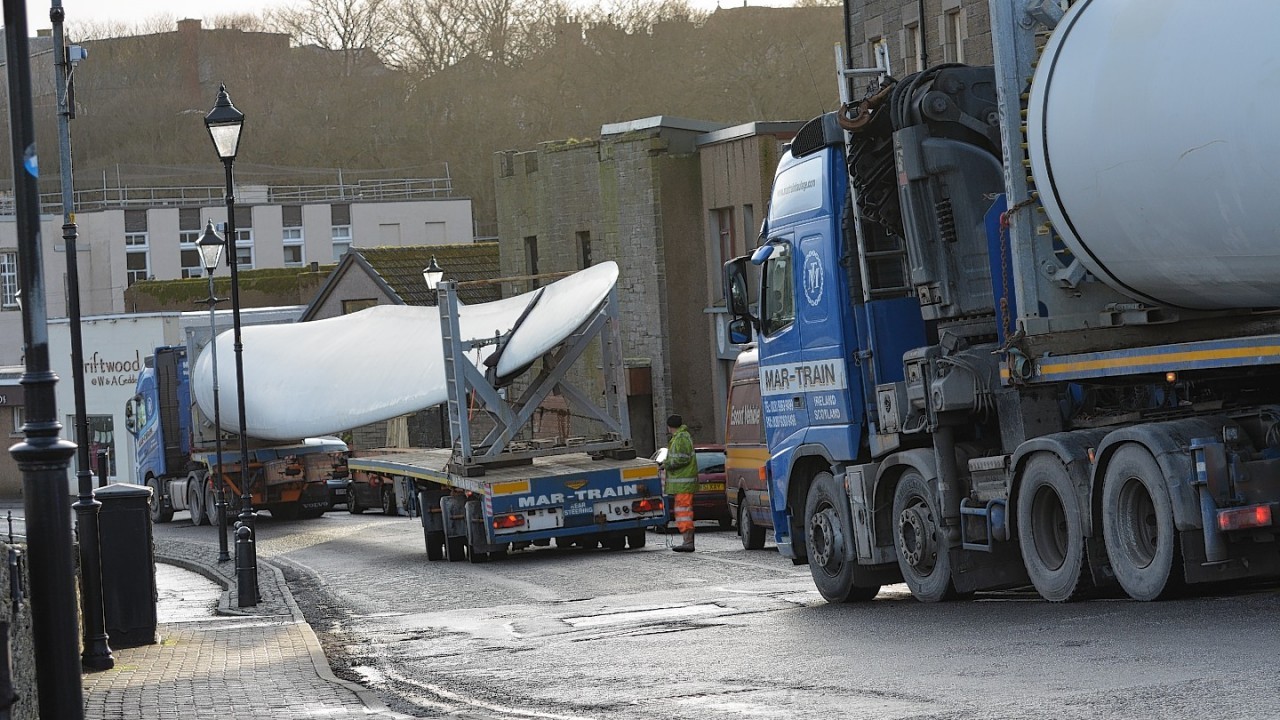 One snap shows the lorry squeezing around an apparently impossible bend.
The huge pieces of machinery have become a regular sight in the community as they are transported from the harbour, where they arrive by sea on huge barges, to wind generation schemes across the north of Scotland.
It is thought these turbine blades were taken to the Burn Of Whilk site, where nine devices are being installed.
Local Noel Donaldson, 69, took the photographs and described the drivers of the lorries as "amazing". He said: "The drivers have got it down to a fine art.
"The turbine parts come up from Wick harbour then they come up on the low loaders. They would go up River Street and up to a roundabout where the two roads meet.
"They're pretty big. They do attract a lot of attention. the ones going around the roundabout do stop the traffic for about half an hour or 40 minutes.
"It's amazing how the drivers handle these big artics."
Despite the impressive spectacle, some anti-windfarm campaigners condemned the policy of transporting the enormous pieces of machinery through the streets of Wick, which has a population of just 8,129.
Graham Lang, chair of campaign group Scotland Against Spin, said: " It's not unknown for tower sections to roll off the articulated vehicles and bridges to collapse. 100 tonne nacelles are a heavy load and country roads take a pasting. Getting them put back together again is often a problem."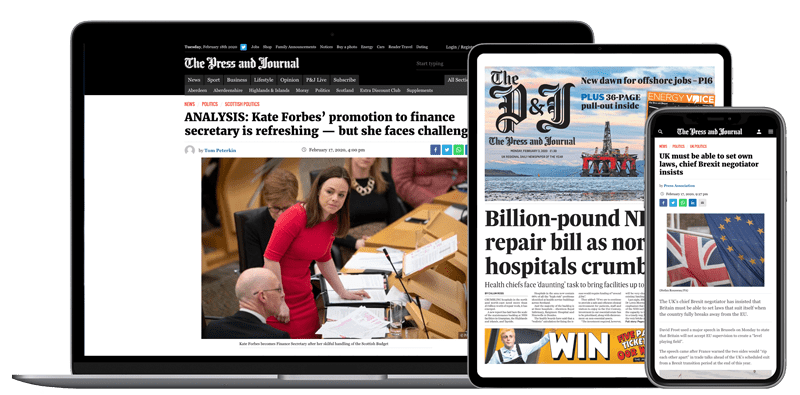 Help support quality local journalism … become a digital subscriber to The Press and Journal
For as little as £5.99 a month you can access all of our content, including Premium articles.
Subscribe