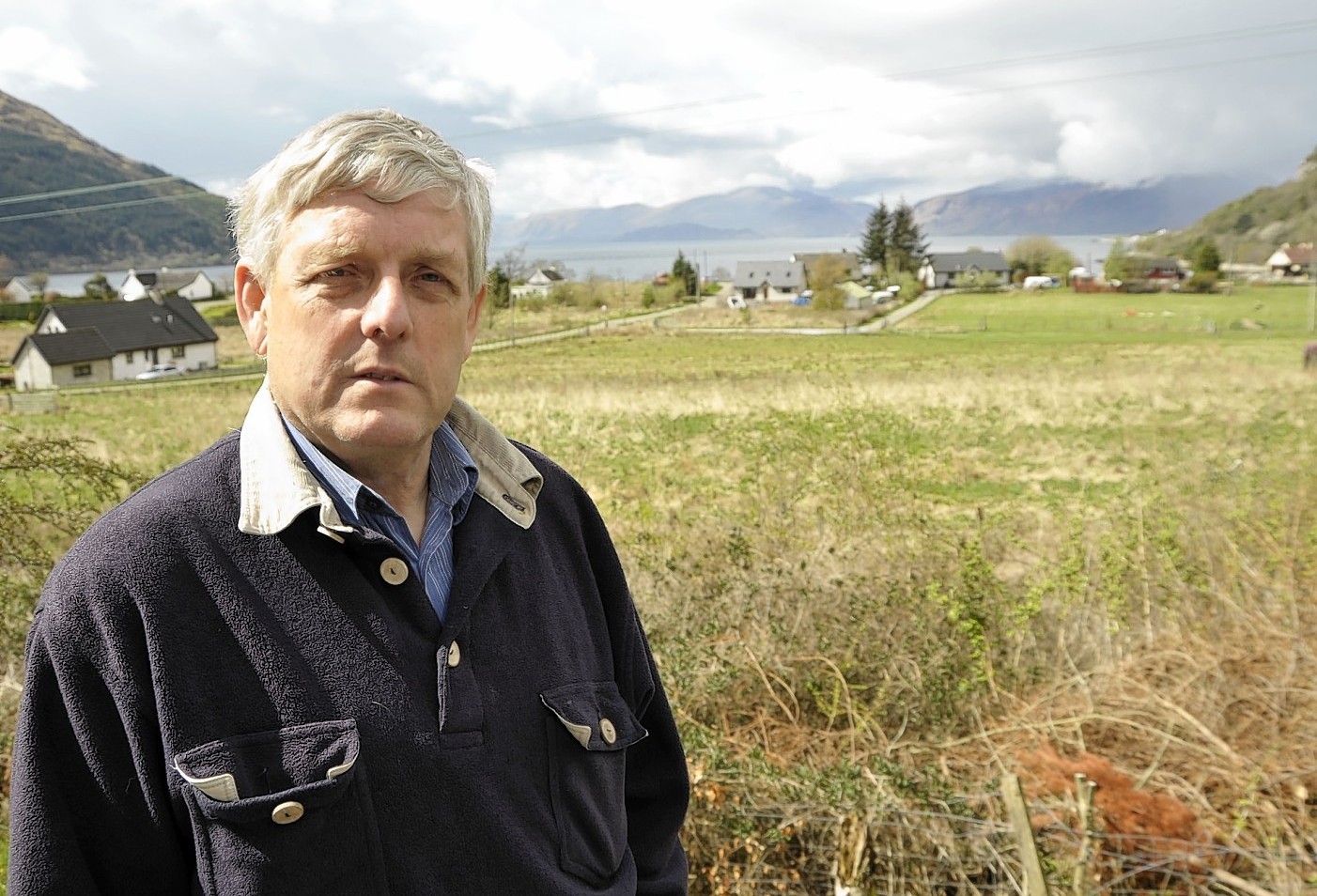 The Crofting Commission has withdrawn a legal appeal over a controversial decrofting application that would make way for a much needed housing development in Lochaber.
And the move has been hailed a landmark decision that will benefit many owner occupiers.
But it is unpopular with people living near the North Ballachulish croft at the centre of the legal battle, who fear it will mean 10 new houses will now be built in the crofting community.
Donald and Elizabeth MacGillivray of nearby Onich were refused planning permission for the development at Linnhe View by Highland Council in 2010 following intense local opposition.
This decision was overturned after the couple appealed to the Scottish Government and the planning permission was renewed in August of last year, but they are unable to proceed until the land is decrofted.
The commission initially found their decrofting application to be incompetent because its policy stated that applications for crofts with multiple owners, must be submitted by all of the owners.
However, last December a Scottish Land Court ruled the application was competent.
The commission then appealed this decision to the Court of Session, but it today confirmed its appeal has been withdrawn.
This establishes that a single owner, as the landlord of their part of the croft, is entitled to submit a decrofting application to the commission for the part of the land they own.
The commission will now have to reconsider the MacGillivray's application to decroft.
Commission's convener Susan Walker said: "The ruling has implications on part croft owners in relation to the requirement to register the croft prior to submitting certain regulatory applications.
"The commission is working to align our policy to the ruling and will begin to process applications relating to part crofts from single owners."
John Grieve, spokesman for those against the development isaid: "Just about the whole community is totally against this.
"It would totally change this area from a crofting environment into a suburban land development.
"I'm very sorry to hear that the Crofting Commission has withdrawn its appeal. I just hope it now refuses the application to decroft the land."
And Councillor Bren Gormley, Fort William and Ardnamurchan, said: "I can't remember many planning applications where such a huge proportion of the community was against an application."