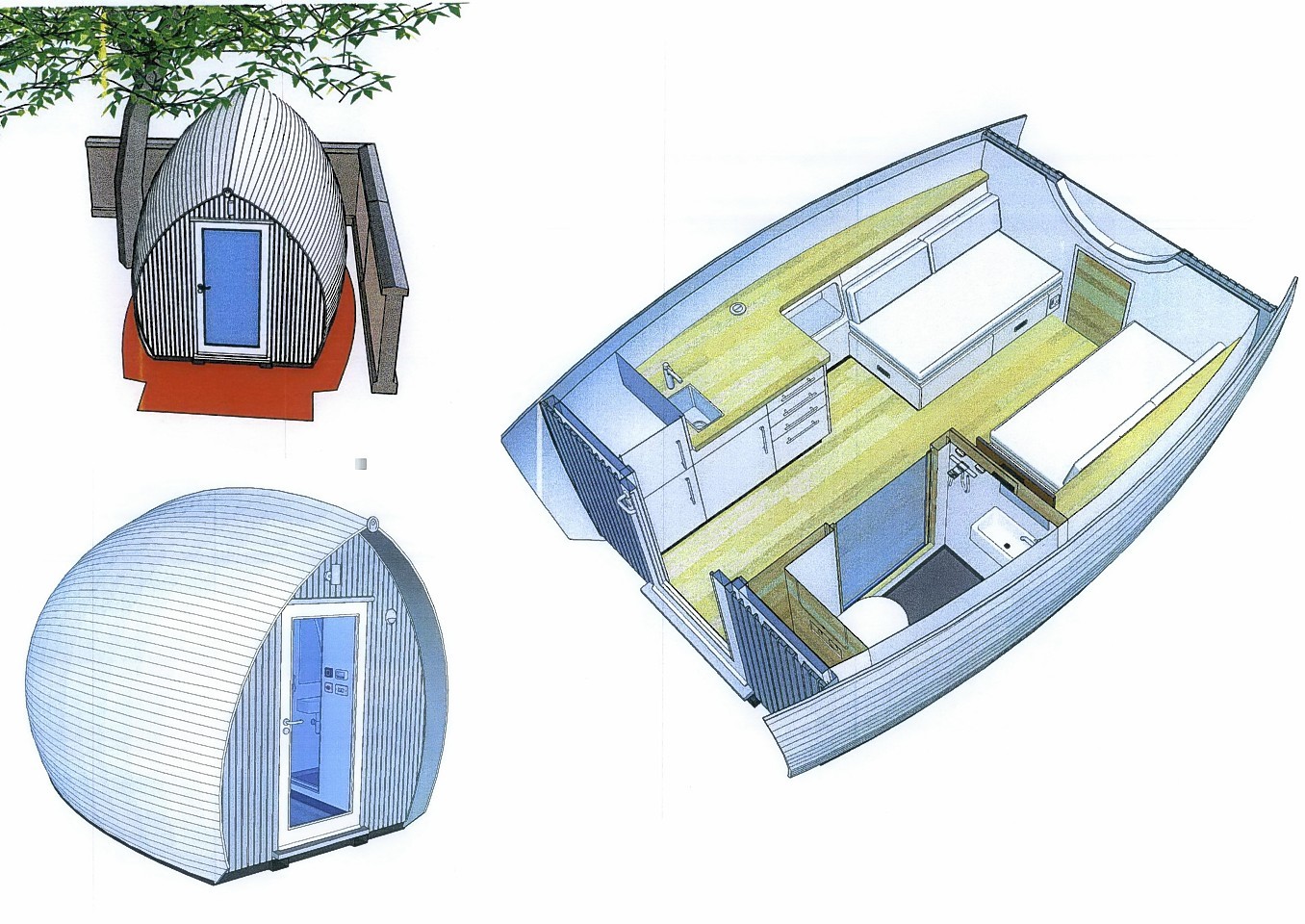 Despite flooding fears eight camping pods have been approved on a west coast golf course after councillors heard they would be moored in case of high water.
Huts resembling up-turned boats of armadillos will be installed in woodland at Dragon's Tooth Golf Course at Ballachulish.
Councillors at the south planning applications committee were divided over the proposals because of concerns raised by the council's own flood team and the Scottish Environmental Protection Agency (Sepa).
But members voted eight to six to approve the plans, with one abstention.
Sepa had lodged an objection because the pods would be on the flood plain of the Abhainn Greahain burn – which councillors were told had a risk of a one in 200 year flood event.
Planning officer Lucy Prins said that the developers, Ossian Developments had suggested "tethering" the pods to ensure they did not float off and installing an alarm system when water levels rose.
She said that Sepa regarded the measures as impractical.
A total of 55 trees will likely be lost to allow the pods to be installed and services provided.
Members from Lochaber led support for the plans, stating that many properties in their area were built on flood plains.
Councillor Thomas MacLennan said: "Glamping is a real growth area.
"The golf course is a jewel and this will reinforce its finances."
But Councillor Thomas Prag said: "Our own flood team is equally against this, not just Sepa.
"Just because buildings exist elsewhere, doesn't mean that we should make the same mistakes again.
"I think it is extraordinary to go against firm advice."
Because of the objection from Sepa, the application will now go to Scottish Ministers for final ratification.