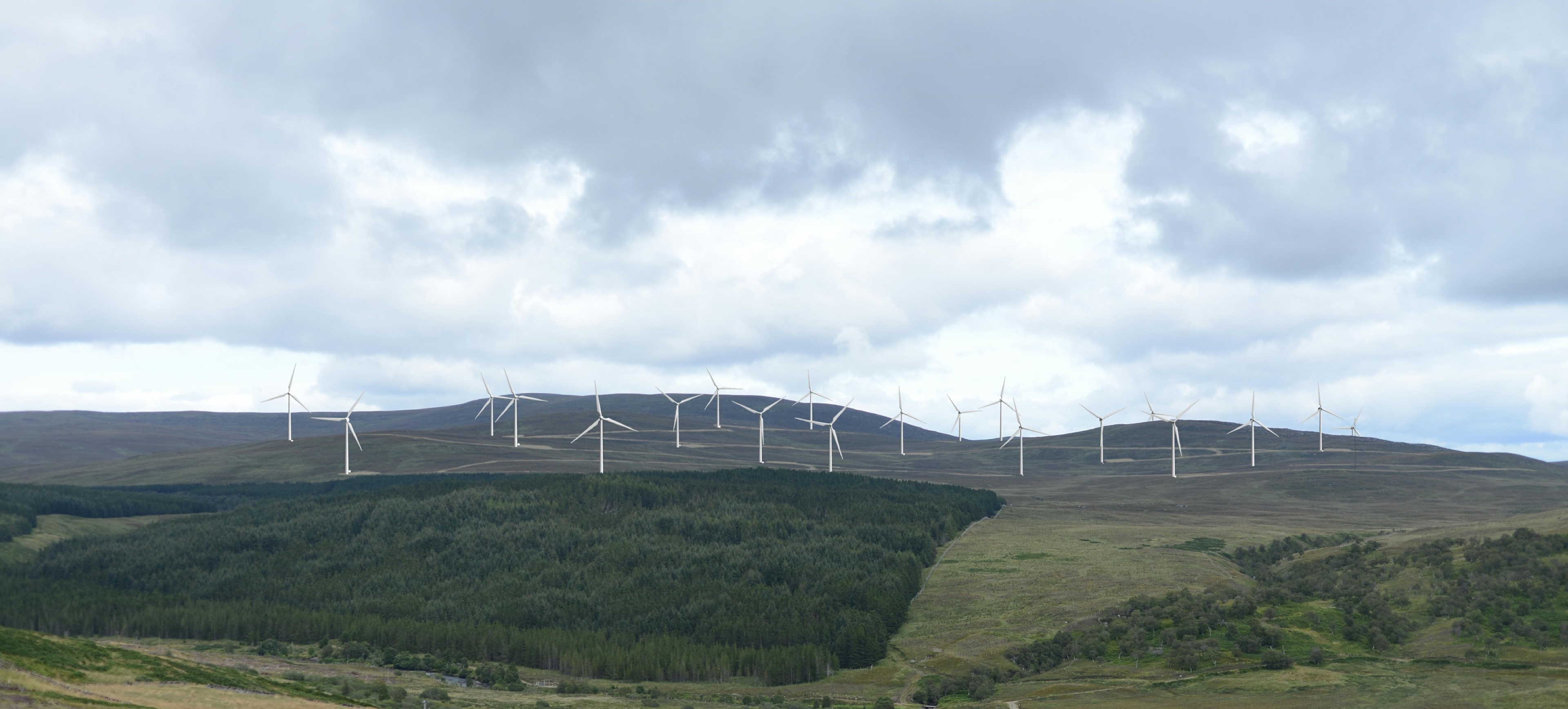 A respected Scottish mountain group yesterday accused the Scottish Government of "experimenting" with the public's tolerance for wind turbines in wild places.
The influential Mountaineering Council of Scotland (MCoS) delivered a hard-hitting attack on plans for a new windfarm in the Highlands that they say will destroy precious wild land.
The MCoS's wrath has been ignited by plans for the Caplich windfarm in Assynt, an area known for its outstanding natural beauty.
Muirhall Energy has applied to build 20 turbines more than 430ft high three miles north of Oykel Bridge in Sutherland.
The MCoS claims that such a development will turn the Coigach-Assynt National Scenic Area into a "very ordinary non-scenic area".
MCofS chief officer David Gibson said: "The vast and open views to and from Sutherland's mountains are recognised internationally as some of Scotland's finest. These views have already been diminished by wind farms in the Lairg area 8-10km (5-6miles) to the east of this proposed development.
"We believe that this fabulous landscape is now too precious to be turned into something very ordinary by this development.
"The proposed development will change key physical wild land attributes of the Wild Land Area it is partly located in and of surrounding Wild Land Areas.
"Scottish Ministers are clearly embarked upon an experiment to test the tolerance of lovers of Scotland's wild land and mountain landscapes to wind farm developments."
Mr Gibson also attacked the quality of the planning applications, claiming there was a "complete lack of up-to-date and impartial research".
He added: "The area available to people who wish to avoid vistas of wind farms is shrinking rapidly, this development would reduce that further, discouraging more visits by those seeking to experience wild, open mountain landscapes."
A Scottish Government spokeswoman said: "Our policy on windfarm applications aims to strike the right balance between Scotland's massive green energy potential and the need to protect the country's most scenic and wild areas. Our planning process is rigorous, ensuring appropriate siting of wind farms – that has resulted in a ban on wind farm development in areas covering almost a fifth of the landmass of Scotland including National Parks and National Scenic Areas."