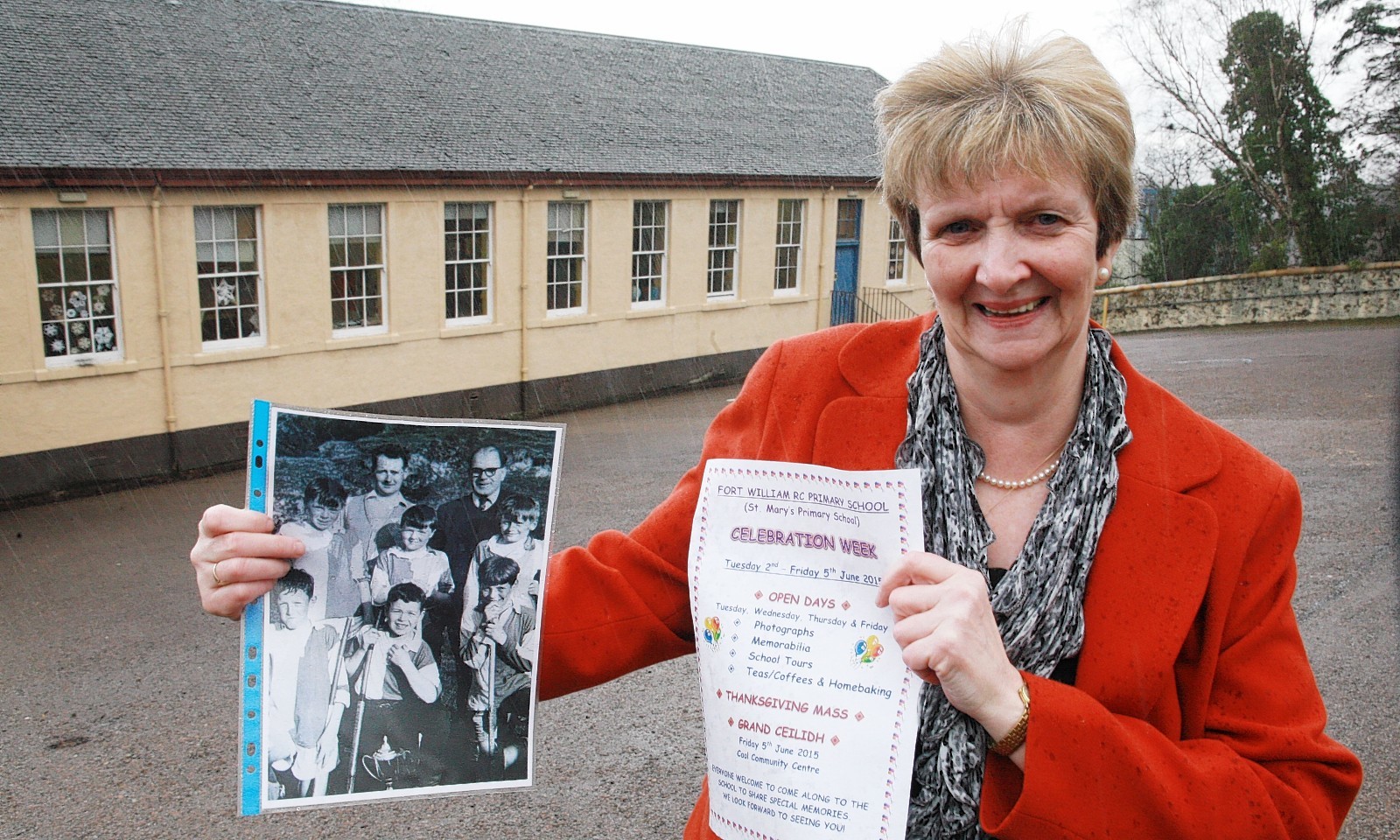 Youngsters at a Highland primary school which will close its doors next year are appealing to ex-pupils to send in their memorabilia.
Fort William RC Primary, which is 83-years-old, is due to shut and merge with Lochyside RC Primary at the new joint campus in Caol, August 2016.
Staff want former pupils to submit old class and sports team photographs, as well as artefacts, either in person or through a group called St Mary's Primary School Memories on a popular social networking site.
The memorabilia will be put on display during an open week from June 1-5 and a book containing all of these memories will thereafter be published.
Fort William RC opened on February 17, 1932, and the hope is that current pupils can learn about the history of the school and its traditions, specifically in relation to religious sacraments, which were different in the past.
Photographs already submitted show changes in sacrament traditions over time, with the boys in the school today wearing school ties but those at the school more than 20 years ago wearing bright red ties.
Violet Smith, headteacher at Fort William RC and Lochyside Primary schools, said that ex-pupils have already been coming into the school for coffee mornings to share their memories with the children.
She added: "There is a great loyalty to this school in the Fort William area and there have been generations of families who have gone to the school and some of them remain prominent in the community today.
"I am quite sad because it is the end of an era to education at this site. It will be an emotional occasion, especially for people with connections, but I am also excited about the new school."
The school's principal teacher Shona MacLean, whose father, set up the appeal through a popular social networking site, said: "The whole thing is about making the links to the past and looking at past generations and sharing memories and experiences."