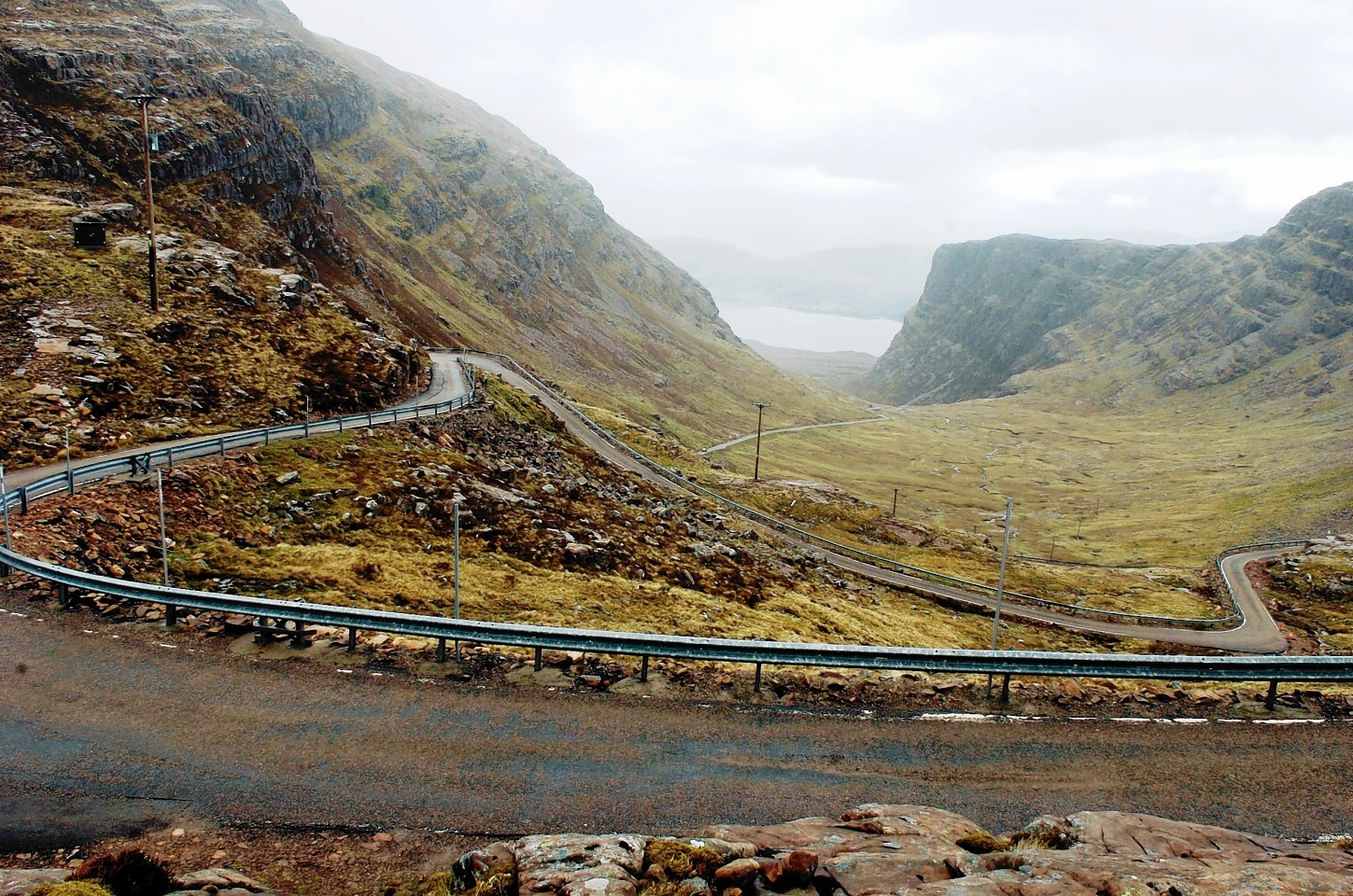 There are fears a new north tourist route touted as the Highlands' Route 66 could become a "highway to hell".
A marketing group recently launched North Coast 500, a 500-mile round-trip starting and finishing in Inverness.
It said its aim was to make it as famous as the iconic Route 66 from Los Angles to Chicago in the US.
But despite being mostly on A-grade trunk roads, much of the new route is on twisting single track roads with passing places.
And some have questioned whether it is wise to encourage more slow moving holiday vehicles on to narrow winding roads, which could slow traffic on the NC500 to a crawl.
The route, which was revealed last month by the North Highland Initiative (NHI) and VisitScotland, starts at Inverness and travels across the west Highlands to Applecross and then up the coast to Ullapool.
It then winds its way up to Durness and over to Caithness and John O'Groats, before joining the A9 from Wick and heading back south to the Highland capital.
However, Inverness man Willie Morrison, who regularly travels the route from his family home at Durness in north-west Sutherland, said the plans would be an "extraordinary example of putting the cart before the horse, until many millions of pounds are spent on upgrading the routes proposed".
He has taken photographs of a convoy of more than 20 camper vans queuing behind each other on the A894 near Kylesku, having first tackled the single track A838.
He said: "The road could become a highway to hell if many more tourists are encouraged to take to the roads without improvements."
Among the difficult stretches he is concerned about is the 30 miles of narrow single-track on the A838 between Rhiconich and Heilem on the east side of Loch Eriboll, and the even narrower 20-mile route on the B869 between Lochinver and Unapool.
Motorists would also need to tackle the challenging Bealach Na Ba, one of the UK's highest road passes, on the road to Applecross.
Mr Morrison added: "Which, if any, of the blue-sky thinkers in North Highland Initiative or VisitScotland has programmed the problem of congested, inadequate roads into the equation?
"Who would be available to deal with even more accidents involving inexperienced drivers and especially thrill-seeking motor-cyclists?
"Do we want even more summer convoys of caravans and motor homes clogging up such outdated tracks, some last engineered outwith living memory?
"I recall in August 2013 passing a convoy of more than 20 motor homes near Kylesku, travelling slowly anti-clockwise around the north in close convoy, with no opportunities for following traffic to overtake."
Local politicians admitted that there could be problems with the road network, although they like the marketing concept.
Councillor George Farlow, who represents North, West and Central Sutherland, said: "I like the idea but there are pinch points on the roads.
"There can be quite a lot of camper vans on the roads already on single tracks in the summer which can cause problems.
"People cycling on the single-track stretches also can hold people up.
"I seem to remember that the road between Ullapool and Durness was voted as having one of the best views, not just in the country but in the world and we want to show it off.
"But the roads are important if it works and I hope that it's looked at in detail as they get on with these plans."
Councillor Linda Munro, Fellow North, West and Central Sutherland councillor Linda Munro, said: "I'm generally supportive of the idea. Anything which will attract people to come into Sutherland is welcome.
"If Sutherland is to thrive then we need to look at every possible opportunity.
"There are parts of the road which will cause a bit of concern but hopefully these can be addressed if there are people wanting to come in and see the area."
The NHI, which is currently considering how to promote the route, said it would work through any concerna with local people.
NHI chairman, David Whiteford, said: "What we want to do is improve the quality of the tourism experience.
"We are not trying to get convoys of vehicles on the roads. What we want to promote is discerning tourists who work their way around and take their time to go round the route slowly and see everything there is to see, which is a lot.
"Obviously there will be a few concerns from people and there may be a few snagging points on the route which we will work with local people, the local authority and national government to look at."