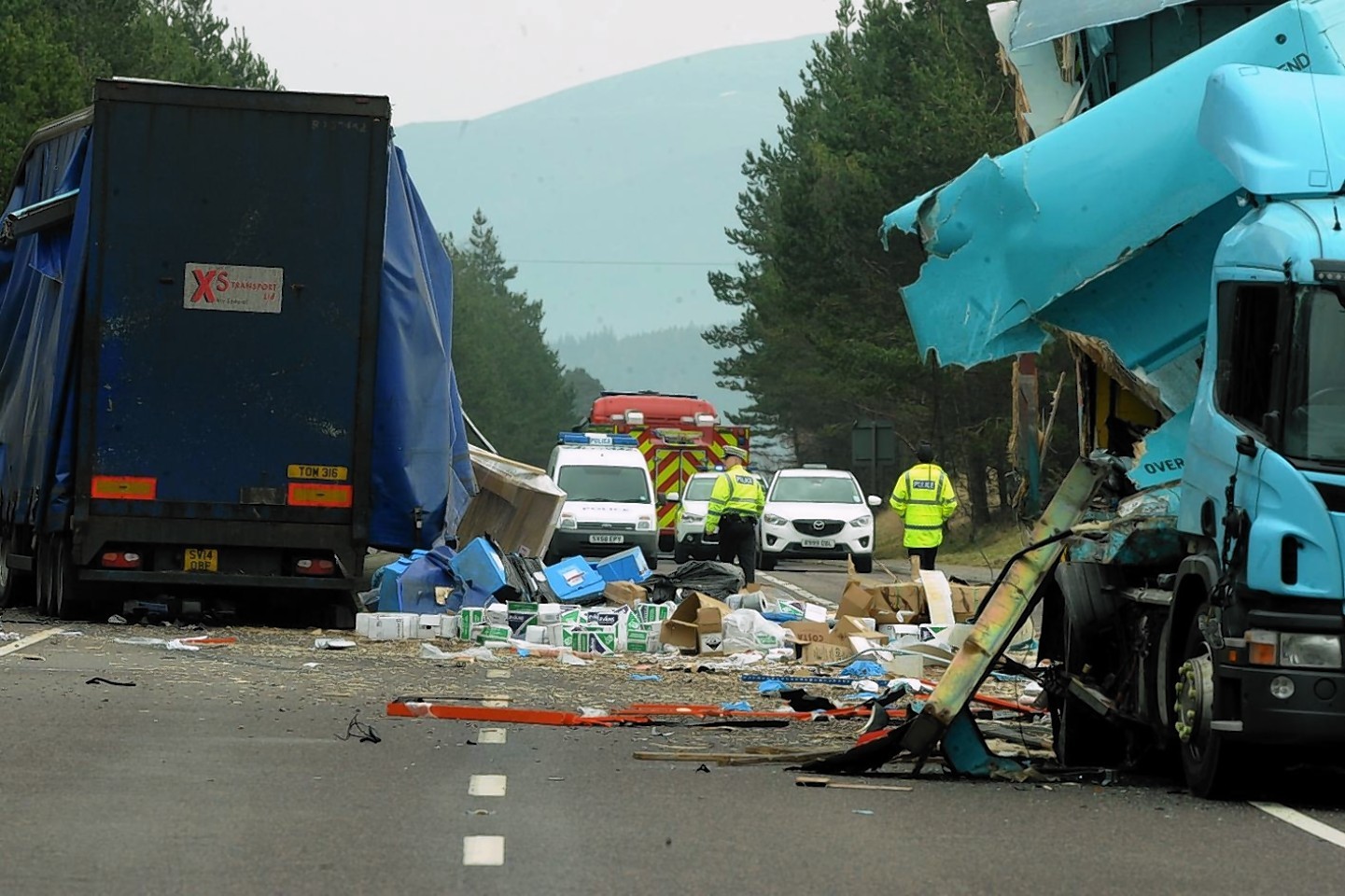 Heartfelt messages of sympathy have poured in for the family of Highland truck driver Alexander Fraser who was named yesterday as the victim of an horrific two-lorry crash on the A9.
The 50-year-old father died in his cab after the collision, a mile north of Kingussie, early on Thursday.
His northbound vehicle, operated by Inverness-based M&H Carriers, was in collision with a southbound Argos truck on a single carriageway section of the trunk route.
The driver of the Argos lorry suffered minor injuries and was taken to Raigmore Hospital in Inverness by ambulance. He was discharged a few hours later.
Mr Fraser's son, Alex jun, posted his gratitude to well-wishers via a social network site.
"By now, most of you have probably heard that my dad died in a fatal lorry accident near Kingussie," he said.
"Would just like to say thank you for all the phone calls, texts, etc.
"I never stopped trying to make my dad proud throughout the years and I'm absolutely devastated this has happened.
"Still can't believe this is true. So hard to come to terms with. Love you Dad x."
He later added a treasured photograph of his father on his 50th birthday, saying: "Only seen this yesterday. Captures him brilliantly. Everyone who knew him knows that he was always the loudest and funniest in the room."
There was no indication yesterday as to the cause of the collision. It will be some time before crash investigators deliver their findings.
The impact was so severe that vehicle parts were left embedded in each other.
The trailers of both lorries were ripped open in the collision, mangling the metal and fibreglass structures.
The cab of the M&H Carriers vehicle bore the brunt of the impact damage.
Road safety on the A9 is already under close scrutiny following the launch of a trial to increase the speed limit for HGVs from 40mph to 50mph on single carriageway sections of the route.
Average-speed cameras on single carriageway sections between Inverness and Perth went "live" in October.
The tragedy was the first fatal on the Highland stretch of the A9 this year.
M&H Carriers declined to comment yesterday.
The Argos-liveried lorry was being operated by Norbert Dentressangle Logistics UK.