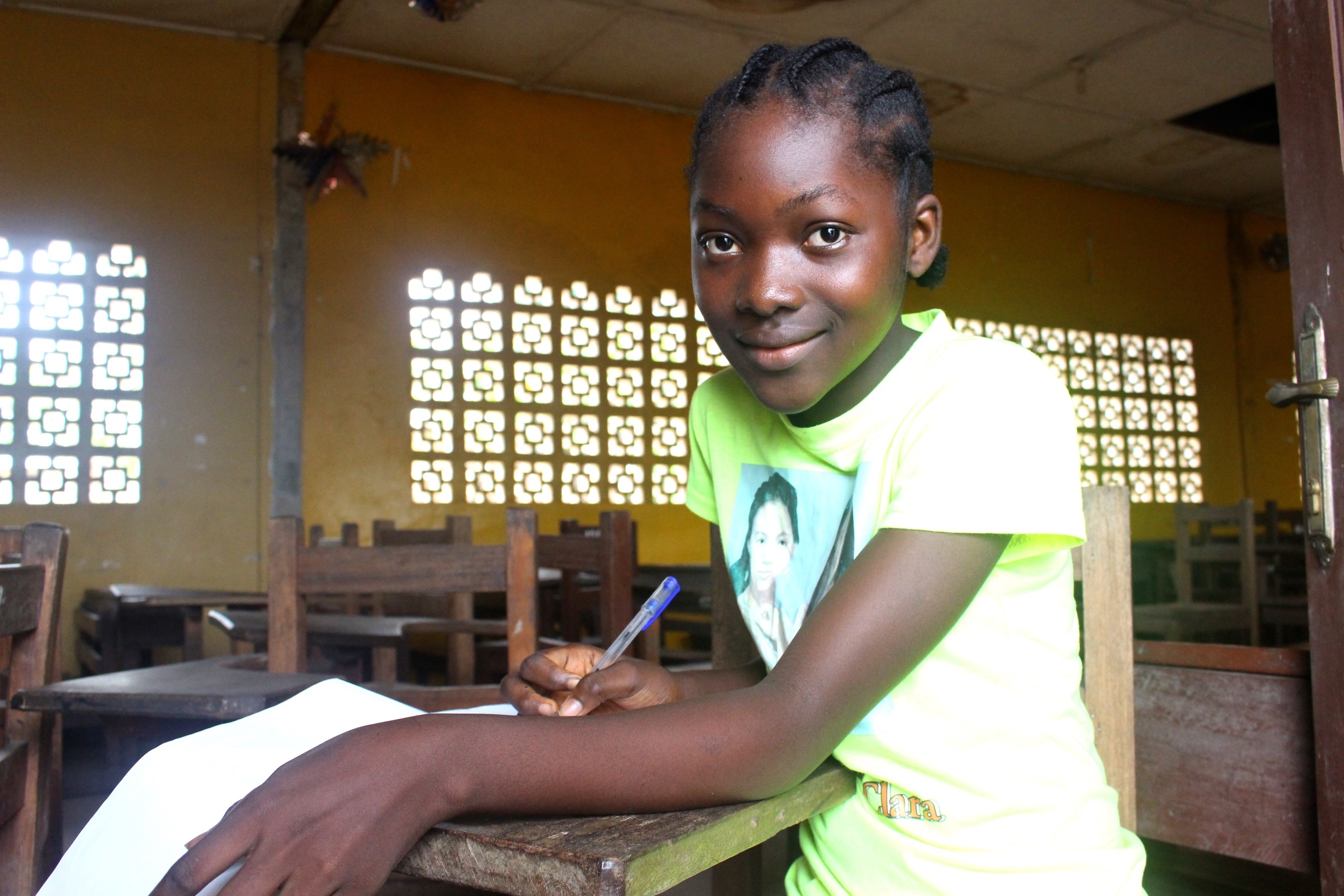 Argyll-based charity Mary's Meals has resumed its school feeding programme in Liberia after schools across the country started to reopen for the first time since the Ebola crisis struck.
In normal circumstances, Mary's Meals, which operates from Dalmally, south of Oban, reaches more than 128,000 impoverished children across Liberia each day, attracting them to the classroom with a nutritious meal in school.
The recent crisis brought a six-month halt to the charity's usual feeding programme in the country, after the Liberian government was forced to shut all of its schools in an attempt to stop the disease spreading.
In the intervening period, Mary's Meals mounted an Ebola crisis response, delivering food aid to thousands of affected people, including patients infected with the virus.
A decline in new Ebola cases in recent weeks means that the Liberian government is allowing schools to gradually re-open, providing they adhere to strict disease prevention measures.
Mary's Meals' staff on the ground are working closely with schools to ensure reasonable safety measures are in place, and to share advice on preventing infection. Before entering the classroom, every child and staff member must have their temperature checked and disinfect their hands with a chlorine solution.
Mariama, 13, was one of the first children able to resume her studies recently after her school–at which she receives Mary's Meals–opened for the first time since last August.
She said: "I'm very happy to be back in school because I haven't learnt anything over the last few months. I want to be an accountant and these next few years in school will be an important time for me.
Even before the Ebola crisis began, Liberia had one of the highest rates of out-of-school children in the world, with more than 40% of the country's school-aged population not attending classes.
Magnus MacFarlane-Barrow, Mary's Meals' founder and CEO, said: "It was crucial for Mary's Meals to be able to continue feeding children throughout the Ebola outbreak, working side by side with local communities to reach those most in need.
"But after the trauma of the last months, it's important that we now get children back into school and we are delighted to be able to resume our usual school feeding programme.
"It is thanks to the generosity of our supporters that Mary's Meals was able to act quickly during the Ebola crisis and I want to thank them again now for supporting, as I know they will do, the re-introduction of school feeding for 128,000 children in Liberia."