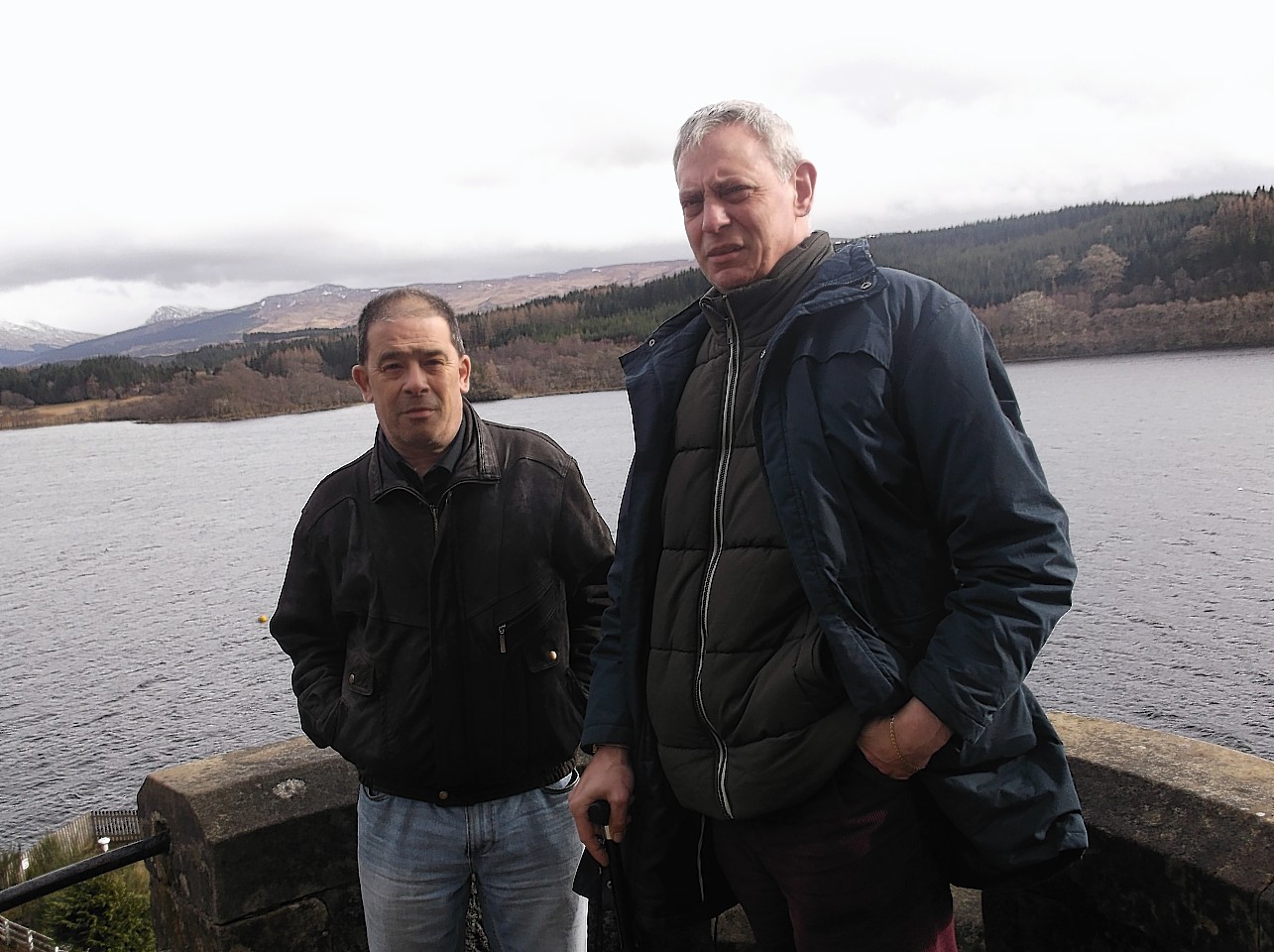 Passengers who survived a coach crash on a Highland road have relived their ordeal – and said they feared they were going to die.
The tour bus carrying 52 holidaymakers was blown off the A83 by a gust of wind at the top of the famous Rest and Be Thankful hill pass in Argyll.
It barrel-rolled down a hillside and landed just 6ft feet from Loch Restil.
Londoners David Russell, 65, and Richard Hannell, 58, said that as they scrambled out they found a woman on the ground who had been thrown through a window.
Mr Russell said yesterday: "I thought we were all going to be dead. I thought we were going into that loch.
"I am surprised nobody died. People sitting down the front mainly had seatbelts on. We had stopped earlier and I think some people were still settling back down and hadn't put their seatbelts on.
"I remember seeing the loch coming towards us. The bus turned over but bounced and landed upright. The windows smashed.
"I jumped out of the coach and helped Richard out. I dialled 999 then we forced the side door because it was jammed.
"I was helping other passengers halfway up the hill and then going back for more."
Mr Hannell said that minutes earlier, they had stopped to take photographs at a viewpoint.
He added: "We started off again and as we hit the turn we heard a massive bang. We were slipping and sliding and the coach was overturning.
"There was shouting. The coach rolled and righted itself again, which was a miracle."
Maureen and Michael Denman from Kent were on holiday to celebrate their 52nd wedding anniversary.
Mrs Denman, 72, said: "It was all so quick. All of a sudden there was a loud bang. I looked up and one of the hatches in the ceiling had suddenly blown open. The wind just took it.
"Next thing we know the bus turned over and it was just total chaos. It was a very weird experience hurtling down as we turned over.
"I think it was just once the bus turned over, but it landed on its wheels miraculously. If we turned over again we would have been in the water. It was a miracle really that so many of us got out."
Mrs Denman added: "I was in pain and have bruised all my ribs. I wasn't wearing my seatbelt so fell on the floor of the bus and everyone fell on top of me.
"The driver was very experienced, and I don't think there was any blame, it was caused by freak weather."
Mr Denman, 74, who suffered bruising to his chest and back, said: "The coach started to veer to the left and then for five or six seconds it just went completely silent.
"I think we were in the air but I wasn't quite sure. Suddenly we dropped and the coach started to roll over.
"The fireman said if we had gone into the water they would have had real problems because the water was so cold."
Police, who are appealing for witnesses, said 22 people were still in hospital yesterday, following the accident on Thursday.
Five remain in a serious but stable condition. The remaining 30 were at the Loch Awe Hotel.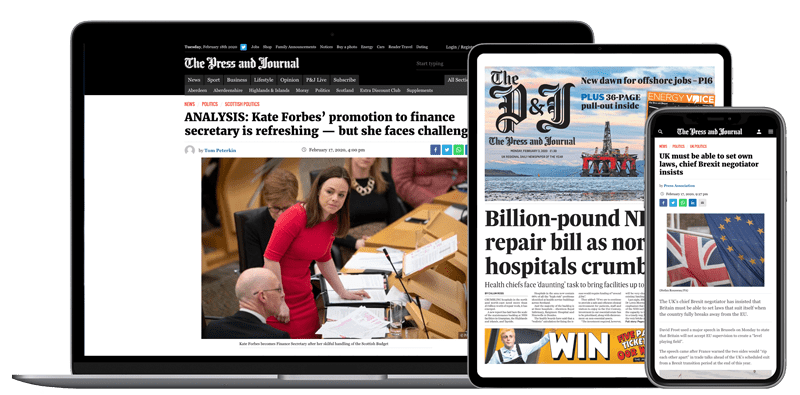 Help support quality local journalism … become a digital subscriber to The Press and Journal
For as little as £5.99 a month you can access all of our content, including Premium articles.
Subscribe