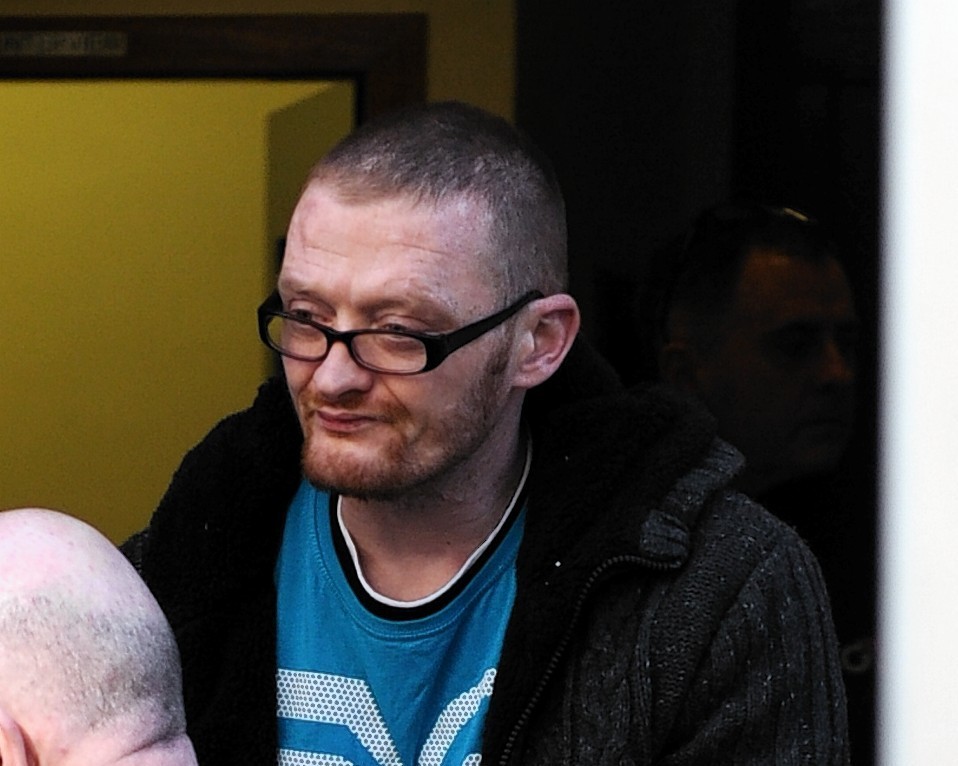 Armed police were sent to a Highland village when a man high on drink and drugs went on the run armed with a crossbow, arrows and a machete.
Officers swooped on Kyle after 38-year-old John Baillie caused mayhem in his mother's home.
He punched a woman and threatened to cut his throat before disappearing into the night with the weapons.
Police scoured the area in the search for him before trained negotiators were brought in to speak to Baillie on his mobile phone.
He was persuaded to give himself up after several hours.
Baillie admitted charges of assault, breach of the peace and possessing offensive weapons in public when he appeared at Inverness Sheriff Court yesterday.
He was jailed for 28 months and will be supervised for a year after his release.
Fiscal depute Karen Smith told the court that Baillie was at his mother's home at Lochalsh Road in Kyle on January 6, and there were young children in the house at the time.
She added: "After his mother's niece and her husband arrived, an argument started between Baillie and one of the children.
"He was threatening to smash up her Christmas presents and the child was getting very upset.
"He was told to stop behaving in that manner but he started shouting and swearing at everyone in the house.
"He went into the kitchen and pulled out a drawer. The contents were strewn across the floor.
"He picked up a knife and held it to his throat, threatening to kill himself and made several superficial cuts to his neck.
"He continued to shout and swear and one of the children phoned the police. Baillie then made threats to some of those present before punching his niece in the mouth.
"He stormed out about 5.30pm and then phoned his sister who tried to calm him down. He told her he had a crossbow and arrows and a knife.
"Police arrived about 7pm, joined by armed response officers about 9pm, and they went searching for him after taking his mother and the children to a place of safety.
"In the early hours, Baillie surrendered himself to officers after negotiators had spoken to him on his mobile phone to persuade him to give up what he was doing."
Baillie's agent, solicitor Aileen Macinnes, said her client had a history of mental health issues, drug and alcohol problems and a mixed personality disorder.
She added: "His drug difficulties began when he was in prison and led to an addiction to heroin.
"He had been struck by his niece but he accepts there was no justification for his reaction.
"He had a lot of alcohol mixed with his prescribed medication and recollects little of the incident."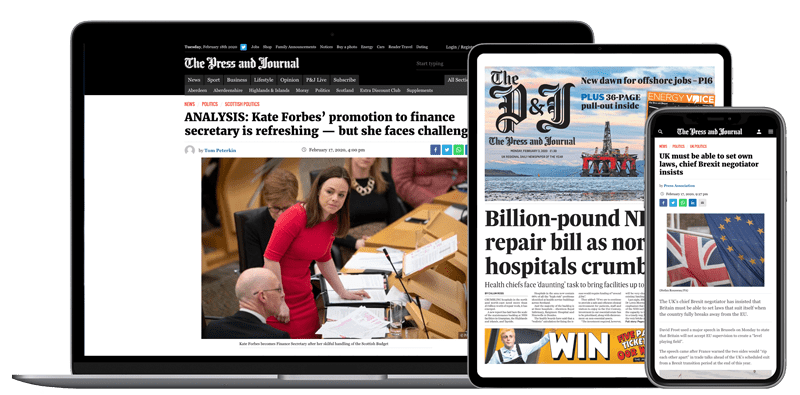 Help support quality local journalism … become a digital subscriber to The Press and Journal
For as little as £5.99 a month you can access all of our content, including Premium articles.
Subscribe