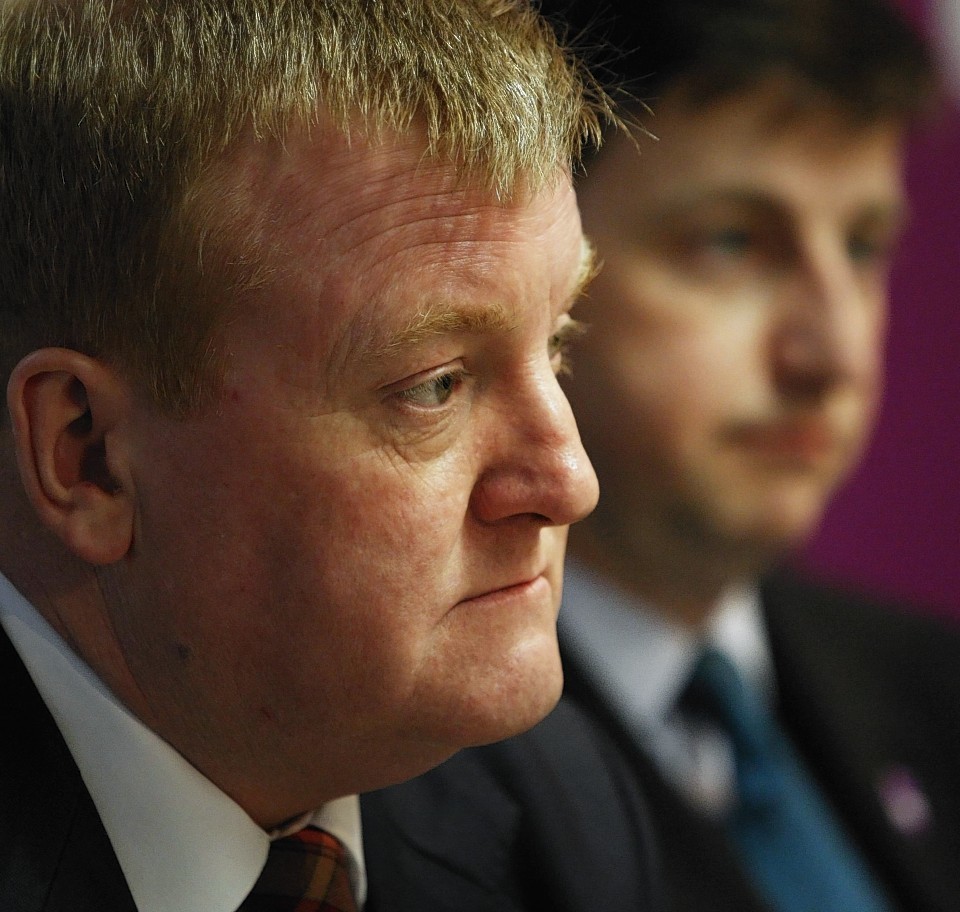 Former Liberal Democrat leader Charles Kennedy is taking time off from his campaign for re-election in the Highlands following the death of his father.
Ian Kennedy died on Sunday aged 88 at care home in Lochaber, after a long illness.
A message on his son's page on a social media website said yesterday: "Due to the death of Charles' father, Ian Kennedy, Charles will be taking a few days off from campaigning. Thank you for your understanding."
Mr Kennedy's father was a renowned fiddler player who had worked as a draughtsman with the Scottish hydro-electric board.
He and his late wife Mary, who died two years ago, would entertain people across the region with their music, and were well known at the St John's RC Church in Caol.
However, in 2007 he said he had been forced to turn down requests to play at any more church weddings or funerals after developing a severe allergy to the pollen contained in floral displays.
He was also involved in a long-running dispute over a parcel of land by his croft at Lochyside, near Fort William, which had been earmarked for new housing but he did not want to see lost to crofting.
In 2008, Ian and Mary Kennedy were awarded a Benemerenti medal from Pope Benedict for services to the Catholic Church.
The Liberal Democrat Voice website said: "We send our love, sympathy and thoughts to Charles and all of his family. I'm sure it's a sentiment shared by all of our readers."
Ian Blackford, who is standing for the SNP against Mr Kennedy in the Ross, Skye and Lochaber constituency at next month's election, was among many to send messages of condolence on social media.
"Thoughts with Charles Kennedy and his family this morning on the sad news of the passing of his father. RIP Ian," he wrote.
Alison Macleod, community development officer at Applecross, said: "I remember Ian playing the fiddle outside our community hall as people arrived to hear Charles speak, 1987 GE. A proud dad."
Drew McFarlane-Slack, regional manager at Scottish Land and Estates, said: "Very sorry to hear this Charles, our condolences to you all."
Rhoda Grant, Labour MSP for the Highlands and islands, said: "Really sorry to hear your sad news. Take care of yourself and your family."