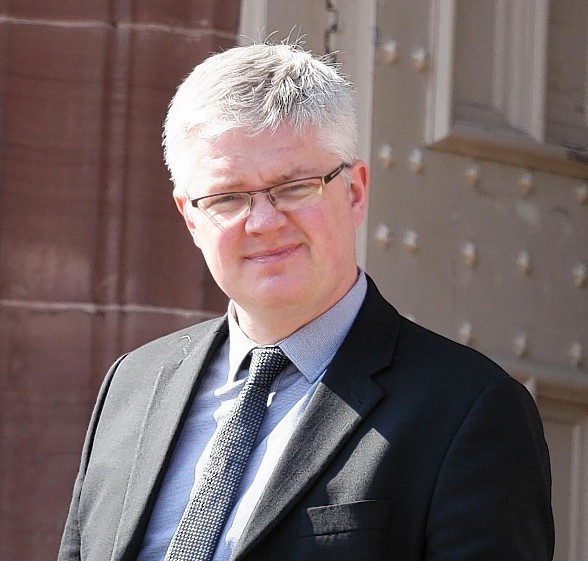 A driver joked about falling asleep at the wheel – just hours before his car veered across the A9 and crashed head-on with a motorbike, leaving the riders crippled.
Christopher Thornton's car drifted over to the wrong side of Scotland's most dangerous road then veered sharply into an oncoming Triumph Tiger motorcycle.
Retired couple, Malcolm Traquair and his pillion passenger Ruth Keighley, were thrown through the air and suffered multiple fractures.
Yesterday Thornton admitted driving dangerously, knowing he was tired, and causing the pair serious injuries.
Inverness Sheriff Court heard the 36-year-old sent a text message to his partner, which said "Hopeful of staying awake", before embarking on the tragic journey home from a business trip to Elgin.
He also attached a picture of four cans of Starbucks doubleshot espresso coffee lying on the passenger seat of his Ford Fiesta.
Witnesses described how Thornton's car crossed to the wrong side of the Inverness-Perth road, forcing another vehicle to swerve out of its path, before it hit the motorbike.
Mr Traqair and Ms Keighley had been travelling to the Thunder in the Glens Harley-Davidson rally in Aviemore when the smash happened on August 23, 2013.
The couple were propelled onto his windscreen before being tossed through the air onto the tarmac near Ruthven Barracks, at Kingussie.
The keen hill walkers from Bearsden were left with multiple injuries, including several fractures.
Cardiac nurse Ms Keighley, 63, also suffered brain damage and had to learn to walk and talk again after several surgical operations. She spent 16 months in hospital and will never fully recover.
Her injuries included a brain haemorrhage, leg, ankle and collarbone fractures, plus lung damage, all of which left her with weakness to her left side.
She was at court yesterday on crutches.
Mr Traquair, 63, a former senior fire officer, will also never overcome his injuries and has lost the use of his right arm.
He suffered a fractured right hip and thigh, a broken right leg, arm and hand, a torn artery and nerve damage.
Fiscal depute Roderick Urquhart told the court the collision happened around 2.45pm on a warm, clear day and said there was no suggestion of speed being involved.
He added: "Around midday Thornton, who had been staying overnight in Elgin in connection with his work prepared to return home to Bridge of Allan.
"Subsequent examination of his mobile phone was carried out and his mobile phone recorded that at 12.50pm on August 23, 2013, a photograph was taken of a pack of four 200ml cans of Starbucks Doubleshot Espresso Premium Coffee Drink sitting on a car passenger seat.
"The photo was sent as an attachment to a text message sent to a Colleen Thornton. The message accompanying the image is 'Just leaving Elgin, hopeful of staying awake! Xxx.'"
Less than two hours later other motorists saw Thornton's white Fiesta "drift" across into the northbound lane, forcing one car on to the verge to avoid a collision.
The white car then smashed head-on into the northbound motorcycle, throwing the two riders through the air.
Mr Urquhart added: "When spoken to by the police, Thornton said he became aware that something hit his windscreen. He recalls airbags deploying and running alongside of the camper van.
"Many motorists stopped to help, including by good fortune a retired emergency medicine consultant who had latterly worked for the Scottish Ambulance Service. An ambulance was also quickly on the scene."
Sentence on Thornton, of 10 Castleview Drive, Bridge of Allan, was deferred for a background report until May 5.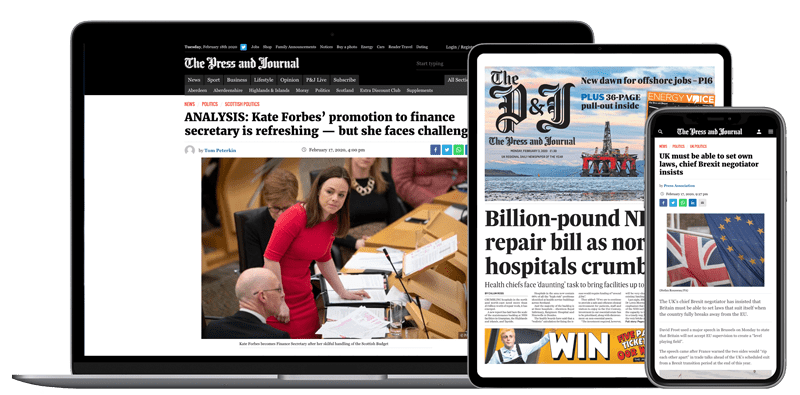 Help support quality local journalism … become a digital subscriber to The Press and Journal
For as little as £5.99 a month you can access all of our content, including Premium articles.
Subscribe