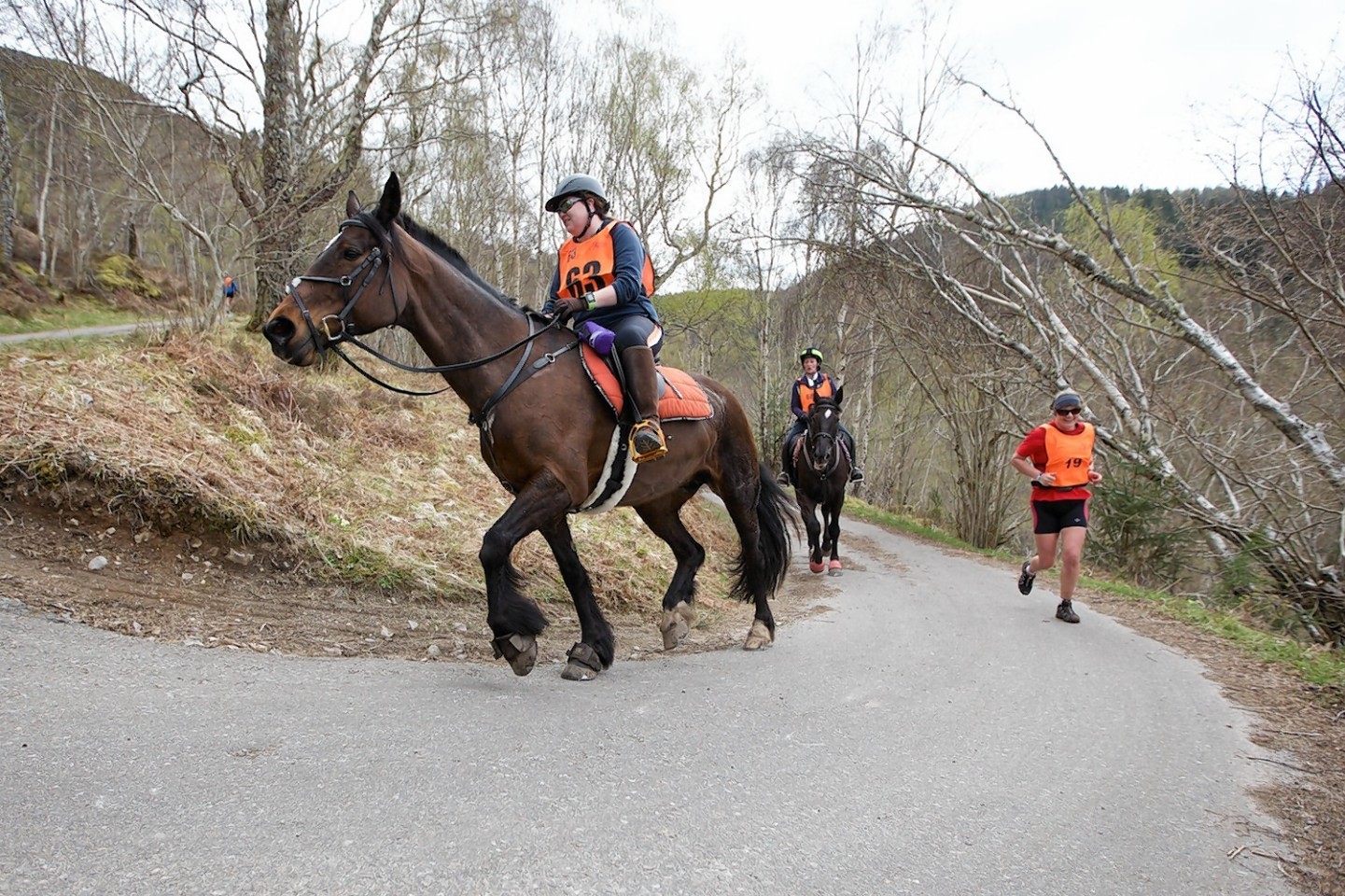 Four legs won the day in the annual Man v Horse Challenge race at Loch Ness yesterday.
Candy Cameron from Dores completed the 16-and-a-half-mile course in one hour, 47 minutes and 59 seconds, riding her mount Rume Lito de la Boulen.
The pair were closely followed by two-legged entrant Gordon Lennox, who finished just one second behind them.
A total of 41 runners and 16 horses took part in this year's contest, which started at Whitebridge Hotel and followed a route that covered sections of the Trail of the Seven Lochs and the South Loch Ness Trail.
Competitors climbed up the challenging Corkscrew beside the crag of Dun Dearduil before tackling the Fair Haired Lad's Pass and then descending sharply to Loch Ness.
The race finished at Loch Ness Riding at Drummond Farm above Dores.
Each rider and runner paid £30 to take part and 50% of all profits (including sponsorship) will be donated to Help For Heroes while the other 50% will go to the South Loch Ness Access Group.
Ms Cameron, who is also one of the event organisers, said: "It was a wonderful day. The event is fairly equally matched between people and horses because of the course and the terrain. A horse is definitely faster on the flat but the route has plenty of steep hills and horses slow down over these stages.
"After first and second place it was pretty spread out. A lot of runners were ahead of horses.
Aled Jones-Davies, secretary of the Welsh Man v Horse Challenge was here, and he really enjoyed it and is going to bring a lot of people from Wales to next year's race."
Last year the event was won for the first time in its four years by a runner, Alex Keith from Inverness, in a time of 1 hour 53 minutes.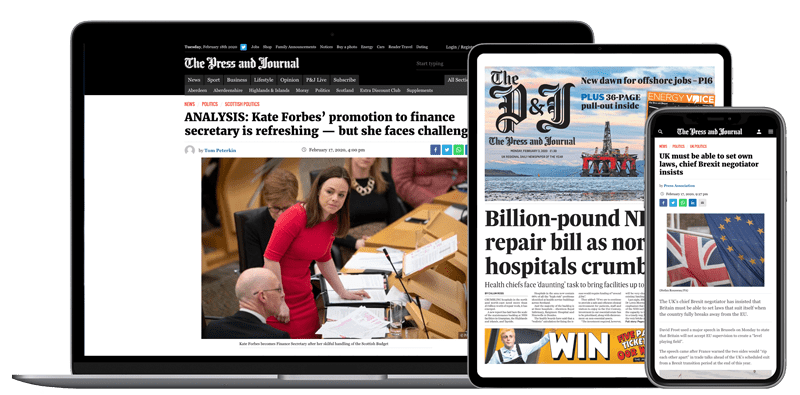 Help support quality local journalism … become a digital subscriber to The Press and Journal
For as little as £5.99 a month you can access all of our content, including Premium articles.
Subscribe