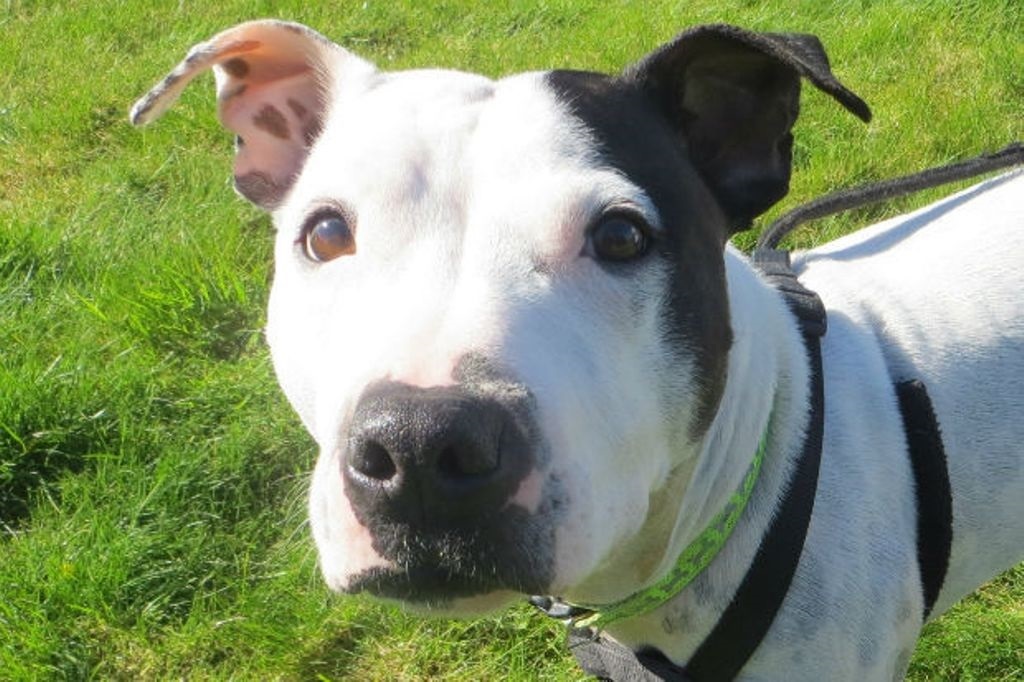 A dog which has been homeless for more than a year is searching for a new home in the Highlands.
Tara, a six-year-old Staffordshire bull terrier, came into the care of the Scottish SPCA after its previous owner was unable to look after it.
The black and white-coloured dog is currently at the Highlands and Islands Animal Rescue and Rehoming Centre in Inverness and has been waiting for a home for 450 days.
Tara is described as an affectionate dog, who is shy around new people to start with but after getting to know someone likes to jump up on their knees for cuddles and tummy rubs.
The dog is full of energy and loves going for walks so her new home will need to be very active to burn off all her energy.
She needs an adult only home and would not like to share with other pets as she does not get on with other animals.
The animal rescue and rehoming centre manager Elaine Floyd said: "Tara is a very affectionate girl who came into our care after her owner could no longer look after her.
"She might not have the cute appeal of a puppy but she is a beautiful girl in her own way and we know she'll make a loyal and loving companion for someone.
"It's so sad that Tara has been left on the shelf for well over a year.
"She has watched as many other dogs have come and gone to new homes and must be wondering what's wrong with her.
"If anyone is interested in Tara they are more than welcome to give us a call for more information or pop into the centre."
Anyone interested in rehoming Tara can call on 03000 999 999 or visit the centre at Inshes between 10am and 4pm.