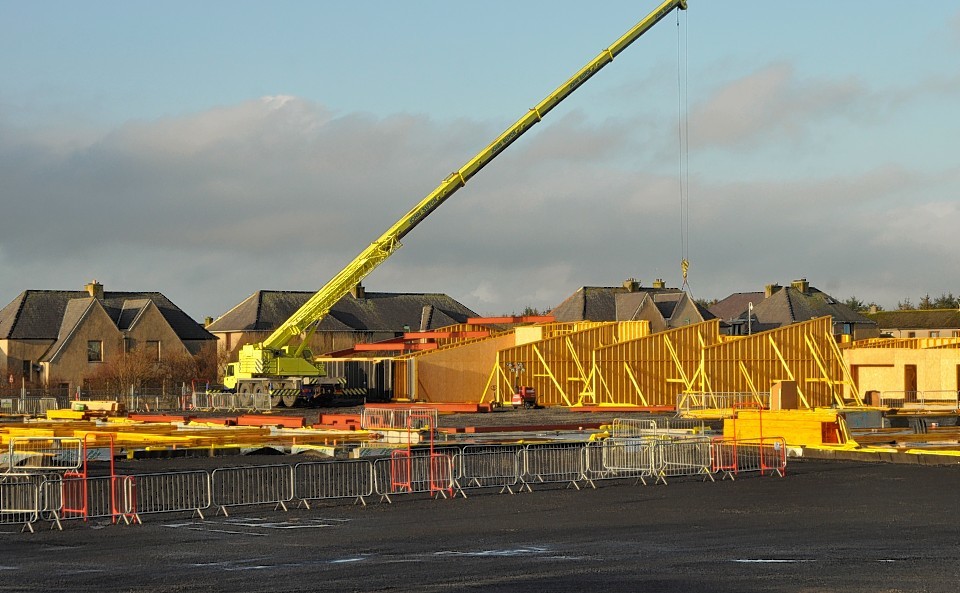 An ill wind has blown the construction of a Highland school off course, frustrating parents, teachers and pupils.
Bad weather and strict health and safety regulations mean the new £14.4million Noss school to replace Hillhead and North schools in Wick has been delayed for a second time.
Previously the school was due to open this summer but completion was put back until December.
Now a group representing schools and local community has been told that the latest delay means that it will not be ready until March next year.
Representatives from Morrison Construction said it was predominantly due to the January storms and the impact on the "complex timber frame design".
An assurance was given that every effort would be made to improve on the March date.
Highland Council chiefs said it was important to provide a realistic date at this stage to allow the necessary adjustments to plans for the opening.
But Dr Ewen Pearson, chairman of Hillhead Parent Council, described his response as "a mixture of disappointment, frustration and anger."
He said: "We were told that the school would take 15 months to build and the plan was that the kids would be there this summer, 2015."
Planning approval for the project was secured under the tenure of former Highland education chairman, Wick independent councillor Bill Fernie, who is also hugely disappointed by the delay.
He said: "From the council's, stakeholders' and parents' perspective, this is very frustrating.
"We were told it was partly down to weather and partly down to the subcontractors doing the work. The weather aspect really annoys us because, right from the start, we asked if there would be any weather-related problems because we're in the far north of Scotland.
"We were continually given assurances that wouldn't be the case, but it turns out they aren't able to handle the weather."
He added: "The type of construction involves large panels which are transported up to Caithness and they have to be lifted by a crane. For safety reasons, the crane can't raise the roof panels in anything over 18mph winds. We have very few days without such a wind."
A spokeswoman for the builders Morrison Construction said: "We have made an assurance to improve on the delayed date of March 2016, if possible.
"That said, the form of cassette roof panels was selected prior to Morrison Construction's involvement and it is not a form of construction we would have chosen for Caithness."