The special festival to mark the 250th anniversary of the village of Grantown has found a sponsor with close historic links to the Speyside town.
The Grantown 250 takes place from June 21-28 and is a celebration for both locals and visitors with a packed programme of activities and attractions.
The aim of is to provide information, interest and entertainment for all, while providing a boost for the Grantown economy and to leave a lasting legacy for the town, and Seafield and Strathspey Estates has come forward as a sponsor.
Will Anderson, Seafield & Strathspey Estates chief executive, said: "The family name of the Earl of Seafield is Ogilvie-Grant. In 1765 James Grant had a village marked out in lots on a barren moor. He was affectionately known as 'the good Sir James' after he responded to a severe crop failure and famine in the late 1700s by selling his fine Edinburgh townhouse to buy and distribute grain among the starving of Strathspey.
"The village was named after him, so it seems only fitting that the Estate should become a major sponsor of the festival. The Estate is very proud to be involved in the event and wishes all involved a huge success."
Among the sporting events on offer for competitors and spectators are cycling and golf.
Food and drink celebrations include gala dinners, banquets, buffets, barbeques, tastings and a historic pub crawl, and a number of bars will be playing a mix of live music.
Farming and forestry will be represented as well as old crafts like woodworking, weaving and needlework.
Visitors can also enjoy a spectacle of flowers, drama and fashion, films, exhibitions, quizzes and history, and many of the events will be in period costume.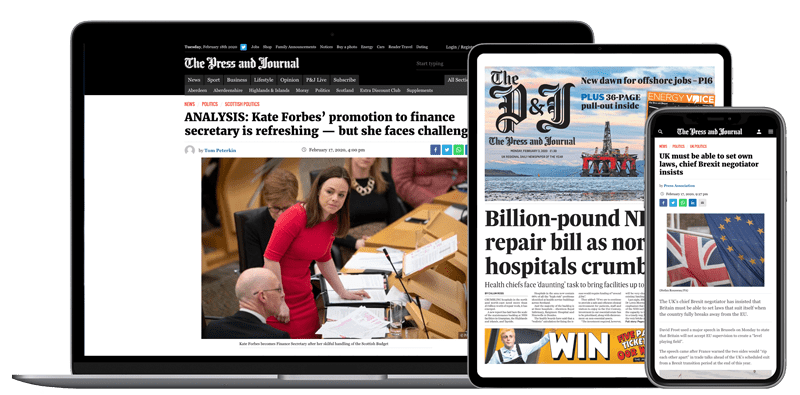 Help support quality local journalism … become a digital subscriber to The Press and Journal
For as little as £5.99 a month you can access all of our content, including Premium articles.
Subscribe