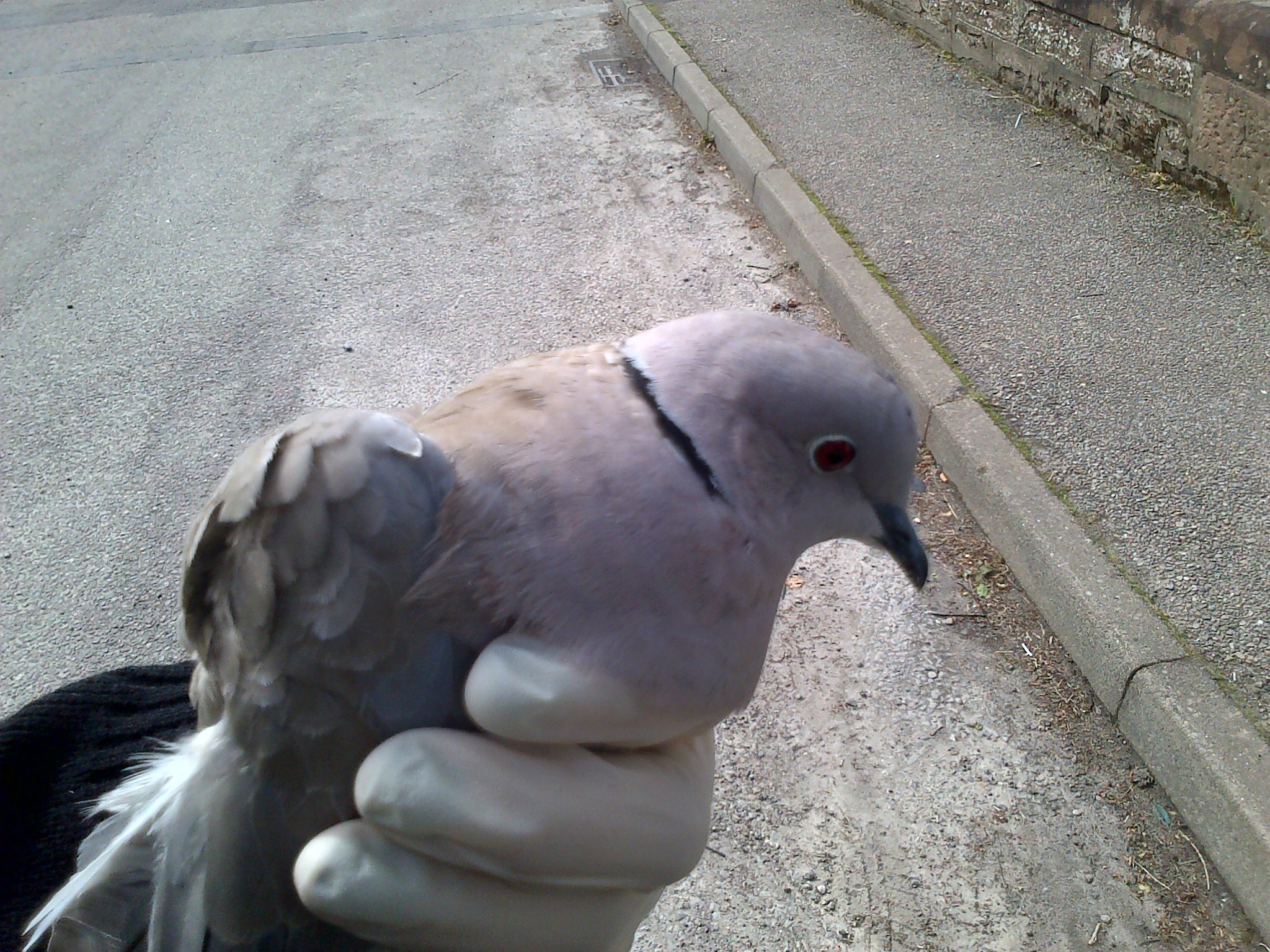 The distressed dove was discovered inside the light at the front door of a house on Camden Street in Evanton on Monday, April 27.
It was freed by the Scottish SPCA who described it as an "unusual rescue".
The bird was later treated for minor injuries in Inverness – before being released again in Evanton to reunite with its mate.
Animal rescue officer Clare Anderson was involved in the rescue of the dove.
She said: "I'm not sure how the dove became trapped, it's a bit of a mystery.
"Thankfully it had only suffered minor injuries, which were treated with antibacterial spray.
"The bird remained in the care of our rescue centre in Inverness for five days to get its strength back and give the small sores time to heal.
"I then released the dove back at the address as it had been building a nest with its mate.
"This was a rather unusual rescue and I'm glad it had a happy ending."
Anyone who discovers an injured or distressed wild animal should call the Scottish SPCA animal helpline on 03000 999 999.