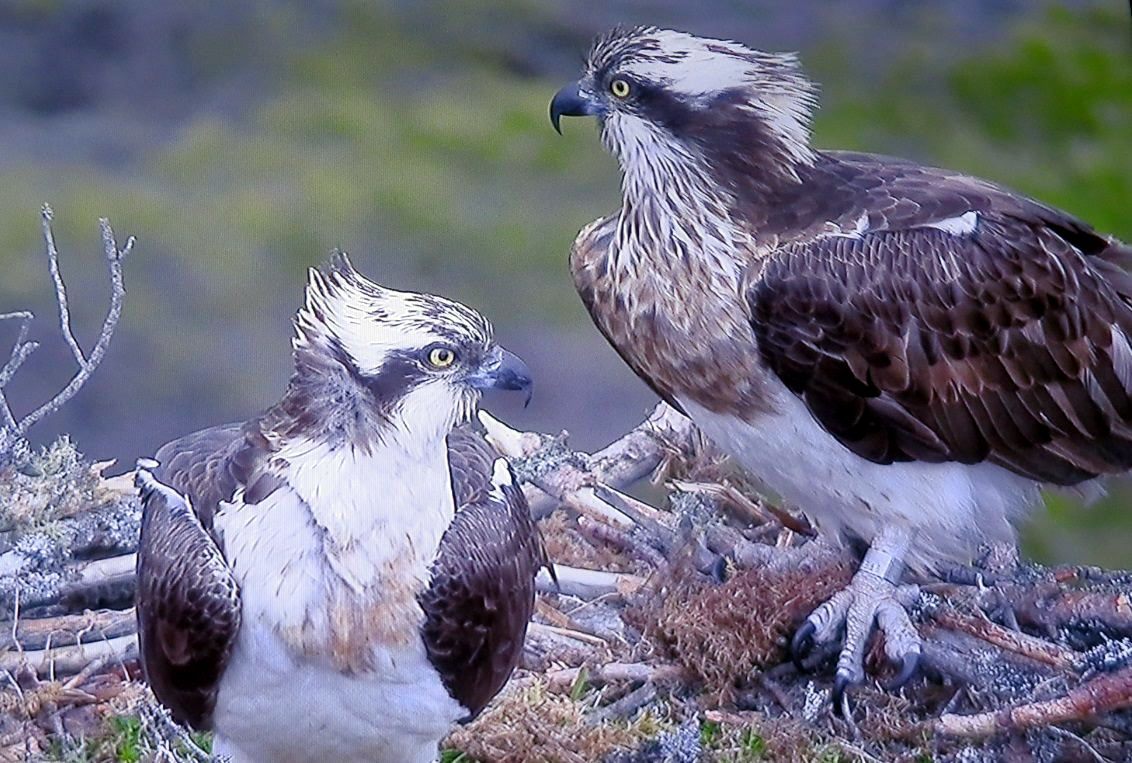 Bird enthusiasts in the Cairngorms National Park have been left devastated after their regular male osprey was usurped by a new pretender.
And as well as stealing the affections of long-time Loch Garten female EJ, the intruder has also destroyed eggs produced with its established partner Odin.
The dramatic turn of events came after a week of battles between Odin and the new, unnamed, osprey.
EJ and Odin have successfully raised 15 chicks together in seven years at the reserve near Boat of Garten and hopes were high for the three eggs EJ recently laid.
However the unringed osprey turned up at the nest several weeks ago and began harassing the pair.
RSPB staff said it was clear that the intruding bird began to bring fish for EJ. The bird also performed an osprey mating display, called sky dancing.
Odin fought hard to hold his territory, and RSPB Scotland staff believed that the experienced male had won the battle.
But when the youngster attacked the nest again earlier this week, Odin flew off in pursuit and has not been seen since.
The new male soon moved into the nest and eventually brought resident female of 13 years, EJ, a fish on Friday, but with devastating consequences.
RSPB Scotland osprey information officer Jen Clark said: "EJ hadn't had a fish since Tuesday and was extremely hungry so when the new male brought her a fish, she didn't hesitate in flying off with it, leaving him alone with the eggs.
"There was an overwhelming silence in the visitor centre, bar the hum of the microphone, as we watched him clumsily fall in and out of the egg cup, knocking the eggs about as he awkwardly tried to find his footing.
"Many of us watched through our fingers as we waited for his next move, unable to do anything but observe. His intentions soon became apparent as he pecked at an egg and then dropped to his chest and started scraping at the egg cup, doing his best to kick out the eggs.
"The first egg was successfully kicked to the edge of the nest and the second egg was pierced open with his beak. Egg number three survived until the following morning, when he returned to destroy that egg too."
RSPB Scotland staff now hope that EJ will re-lay eggs with the new male.