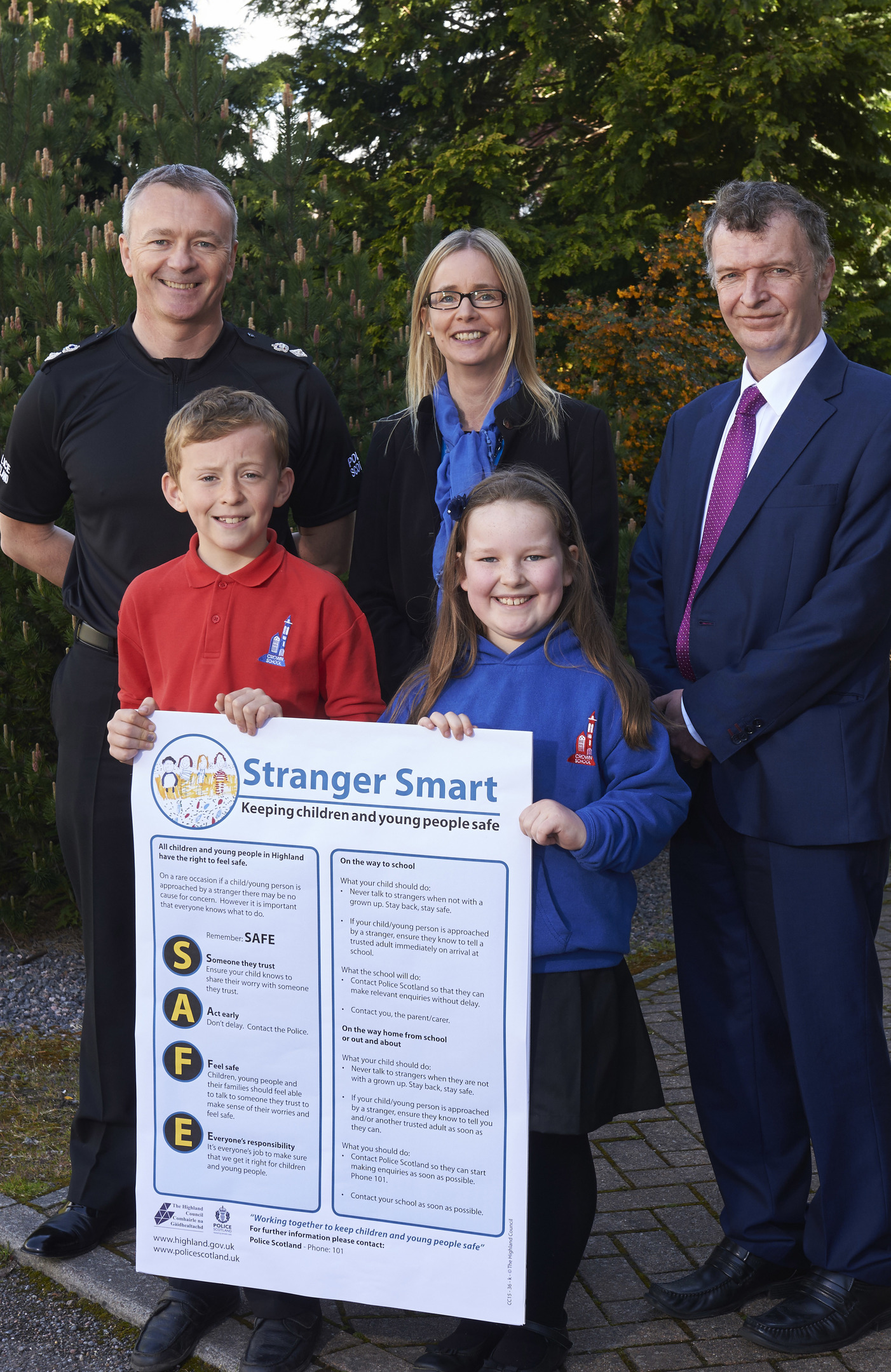 A new initiative has been set up to protect north children from "stranger danger" on their way to school.
The new project – dubbed Stranger Smart – will see young people, parents, teachers and police working together to ensure that children know how to stay safe if they are approached by someone they do not know.
Police and Highland Council have worked together to create the project, which will involve a leaflet being handed out to every primary school age pupil in the north.
The leaflet was designed by parents and staff at Crown Primary in Inverness.
Crown parent Michelle Hardie, said: "You always hope these kinds of situations will never occur but it's really helpful to know what to do in the unlikely event something does happen.
"It's not an easy conversation to have with your child as you don't want to frighten them, but it's best for everyone to have discussed how to react if your child is approached, and this leaflet provides useful guidance."
Councillor Alasdair Christie, chairman of the council's education, children and adult services committee, said: "While Highland is one of the safest places to live; we need to remain vigilant to ensure that all our children and young people feel and remain safe.
"Stranger Smart is an excellent partnership with the council, police, parents and pupils. It gives clear guidance to children and families on what children should do if approached by a stranger and it also sets out a protocol for schools, the council and police on how they will deal with any reports.
The leaflet gives advice to parents and children about what to do if youngsters are approached by a stranger.
New guidance has also been issued to head teachers and school workers about what to do if they have concerns.