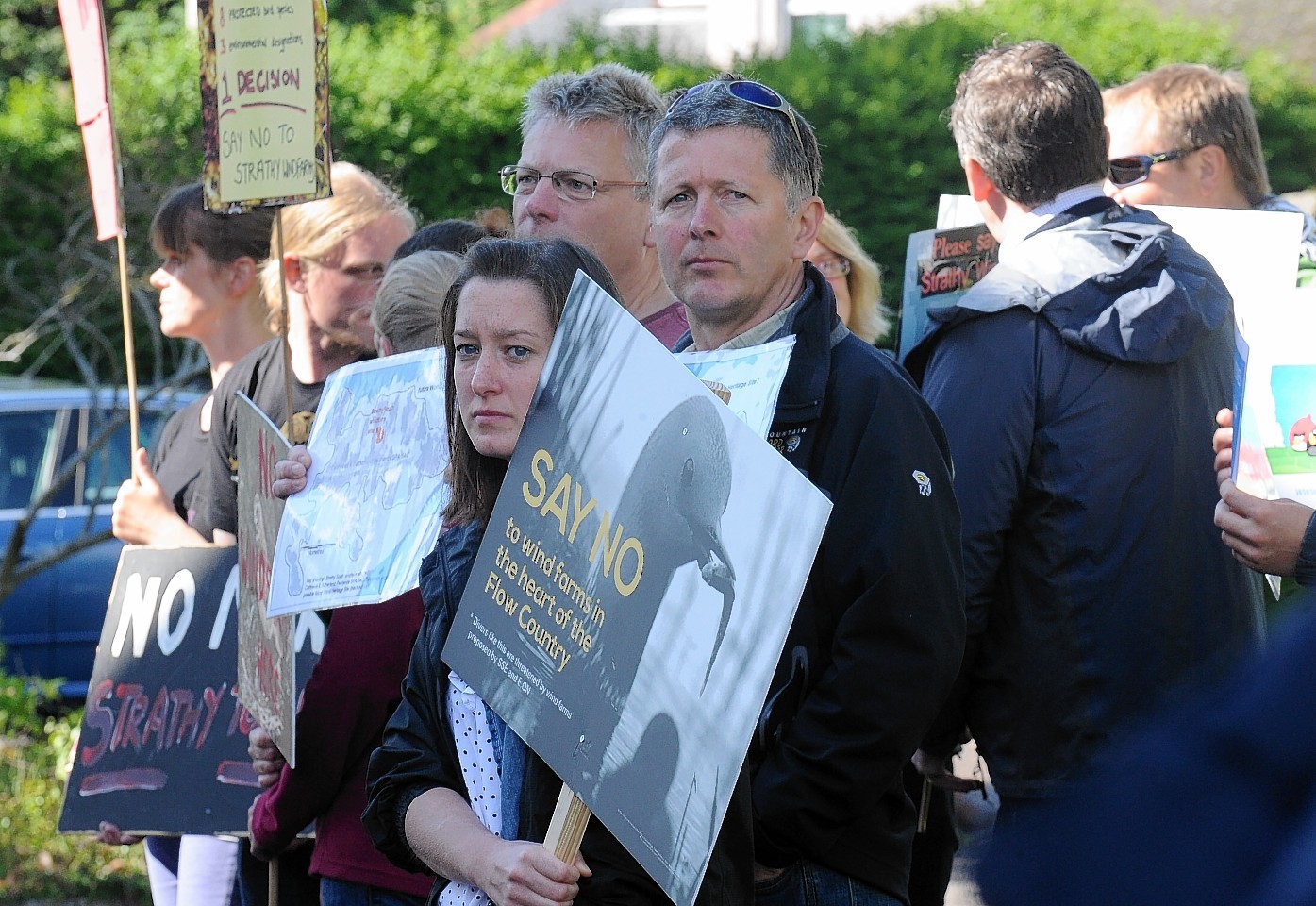 A public inquiry has resumed into plans for a 39-turbine windfarm at Strathy in Sutherland.
The Strathy South scheme is proposed for the heart of the Flow Country peatland which is rated among Europe's most important expanses of blanket bog – a natural store of CO2.
The scheme has had significant local support due to the developer Scottish and Southern Energy's pledge of substantial financial rewards for the community.
RSPB Scotland, a leading objector, will argue that just two turbines would generate sufficient money to mitigate for the project and that the other 37 turbines are superfluous for that purpose and damaging to the environment.
SSE has dismissed the charity's criticism as "nonsense".
RSPB conservation planning officer Pete Gordon said: "Wind energy could help restore the Strathy South site but the scale of windfarm proposed is unnecessary.
"The income from as few as two turbines, located elsewhere, may be sufficient to restore the site."
He added: "If SSE cared about the protection and restoration of the Flow Country peatlands they wouldn't be pushing to build a windfarm on this scale at this unique site."
A spokesman for SSE said: "We have examined RSPB's speculative report as part of the public local inquiry process. We believe it to be substantively inaccurate and misleading, whilst lacking in detail in several key aspects.
"It also ignores the wide ranging benefits the windfarm would bring to the local economy and local people who are widely supportive of the proposal."
He added: "RSPB also dismisses the climate change benefits of the project. The peat restoration funding this project offers is unparalleled in the sheer scale of restoration and management proposed within a single project proposal."
Ornithological issues, deferred at previous sessions of the inquiry in April, will be heard over the next two days.
Ends.