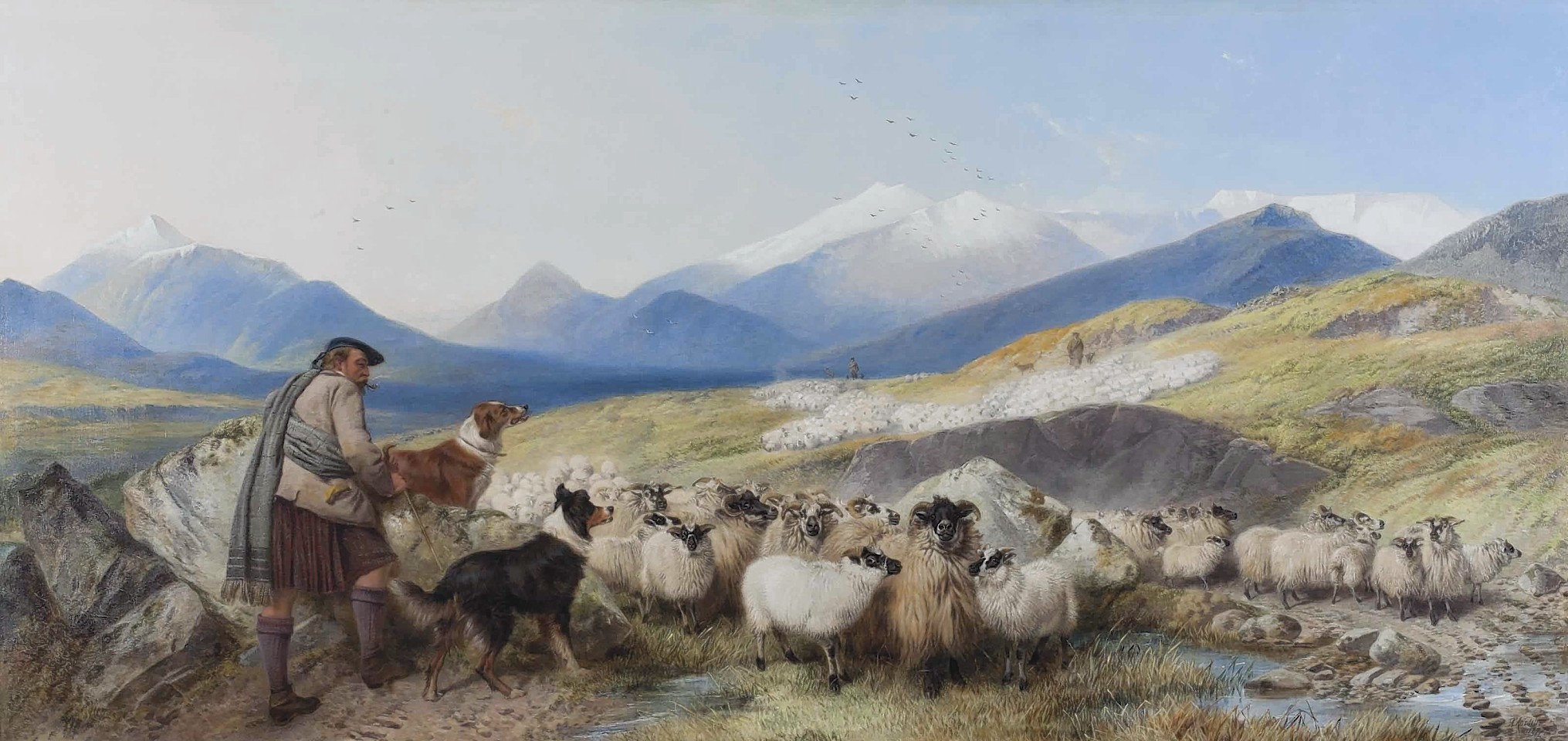 He was born and raised in Liverpool, but Victorian artist Richard Ansdell enjoyed some of his happiest and most profitable days working in the north of Scotland.
Now one of his finest Highlands paintings, Sheep Gathering in Glen Spean, Scotland, is coming up for sale and it is expected to fetch between £70,000 and £100,000 at Christie's in London next Tuesday.
The auction house said it was a superb example of Ansdell's work, executed at the height of his career.
He became a Royal Academician in 1870 and celebrated by building a large Highland lodge on the shores of Loch Laggan as a summer family retreat and as a place to entertain his artist friends who joined him there on numerous painting expeditions.
The son of a hard-working artisan, who died when he was a boy – leaving the family destitute – he built up a rapport with the working shepherds, often depicting them in highly descriptive paintings going about their business.
In the Christie's auction catalogue, Sarah Kellam, Ansdell's great-great-grand-daughter, says : "Due to his affinity with the shepherds, it was natural that he would soon have his own flock of Scottish black-faced sheep. He took great joy in portraying a flock in minute detail, as can be seen in Sheep Gathering In Glen Spean.
"The tri-coloured dog was a pet of the Ansdell family and the sable one was often included in his droving paintings to give an attractive accent of colour.
"Glen Spean would have been well known to the artist as his lodge was built at the point where the River Spean joined Loch Laggan. It is possible that the location of this painting could be Lairig Leachach, a busy droving route."
Ansdell's importance as an artist was officially confirmed on June 30, 1870, when he was elected to the prestigious Royal Academy in London, which entitled him to place the letters, R.A., after his name.
He painted Sheep Gathering In Glen Spean, Scotland, two years later and the picture was exhibited at the Royal Academy in 1873.
The imminent sale of Ansdell's painting neatly coincides with the 200th anniversary of Ansdell's birth on May 11, 1815.
This year also marks the 130th anniversary of his death, on April 20,1885.