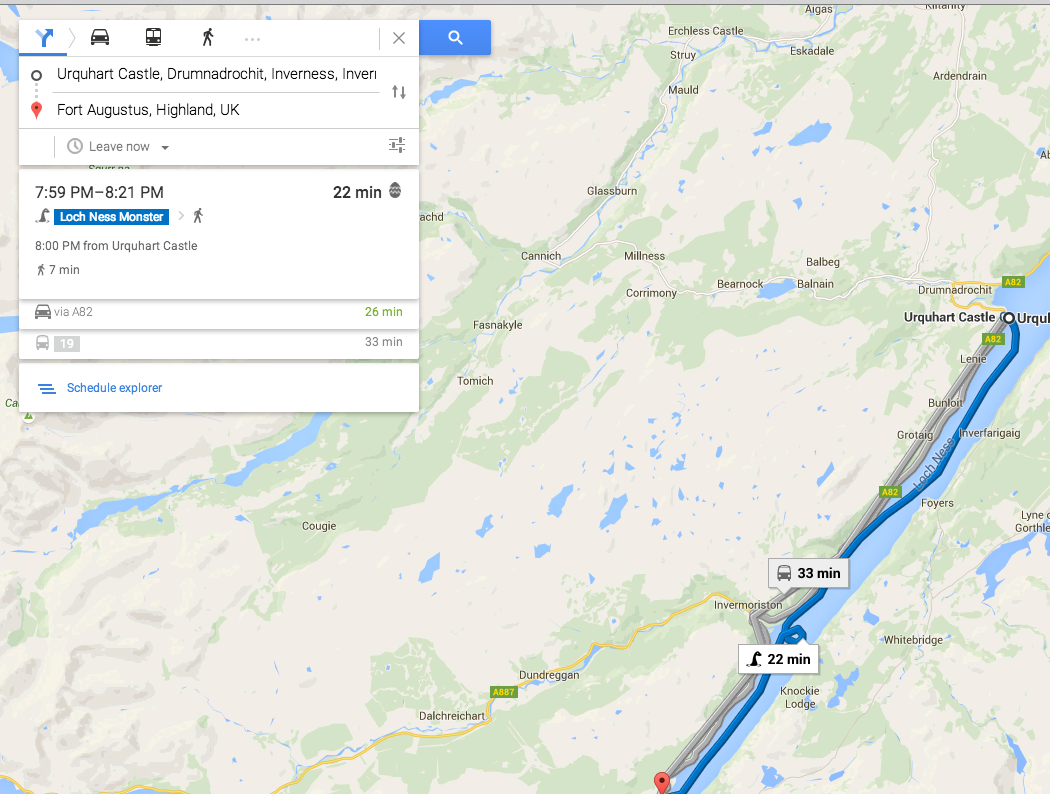 One of the best parts of Google Maps is it offers the chance to see how long a journey will take using different modes of transport.
Now, as well as car, bus, train, bicycle, plane and foot, the online service has also added the Loch Ness Monster to the list.
Nessie is now one of the options available when looking at the travel time between Urquhart Castle to Fort August.
The mythical creature is just one of a series of Google "Easter Eggs"  – the others include a carriage from Windsor Castle to Buckingham Palace and a dragon between Mount Snowdon to the Brecon Beacon National Park, Wales.
And, at 22 minutes, she's faster than foot, bike, car and bus. If you manage to flag her down!