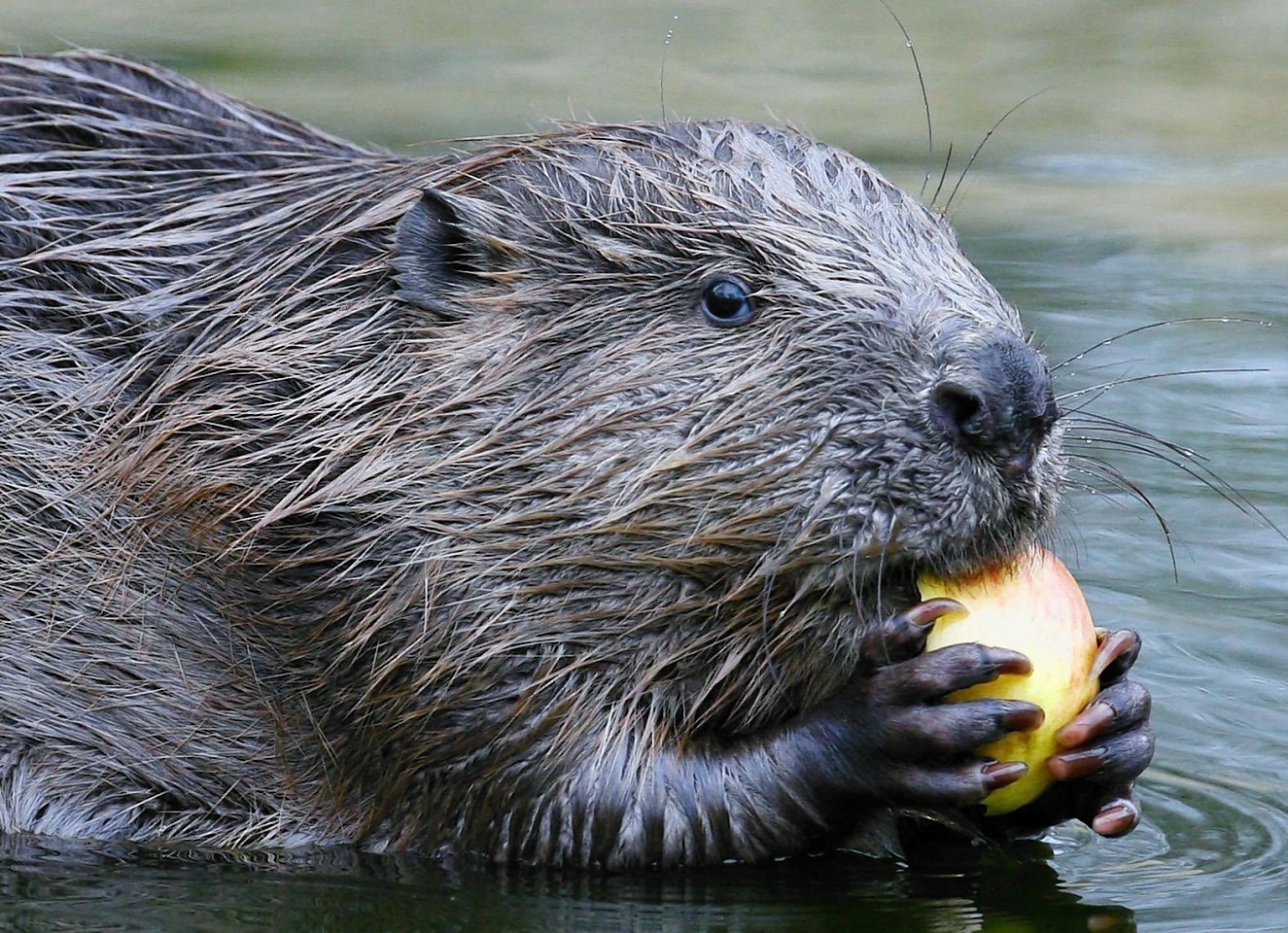 They are nature's lumberjacks who once freely roamed Scotland's woods and waters until being hunted to extinction 400 years ago for their fur.
Tentative steps have been taken to reintroduce the beaver, with projects in Argyll bearing some success.
Now the future of the rodent is to be discussed by Scottish Ministers following a major new report from Scottish Natural Heritage.
It is a question that has perplexed environmentalists in this country for more than two decades – should beavers stay, or should they go?
While the Scottish Wildlife Trust, which ran the five-year Scottish Beaver Trial in Argyll, says beavers are a missing part of the ecosystem, some landowners are concerned that they could disturb fish stocks by making dams.
The Scottish Government will look at four options for the mammals, including the complete removal of beavers or the widespread reintroduction of the animals.
The potential risks and benefits of each option have been collated in the Beavers in Scotland report, one of the most thorough assessments ever done for a species reintroduction proposal.
Ministers asked SNH for the report to help them decide whether to permanently reintroduce beavers to Scotland.
The report draws on 20 years of work on beavers, including information from the Scottish Beaver Trial, which brought 11 beavers to Scotland from Norway in 2009 as part of a small experiment to reestablish the bread.
The report also includes the study of more than 150 beavers living in the wild in Tayside and looks at the impact of beavers on salmon and trout and on areas of productive farmland.
The report looks to Europe and North America countries where beavers are established and looks at where they might recolonise if allowed to stay in Scotland.
Ian Ross, chairman of SNH, said: "The issues surrounding the potential for beaver reintroduction in Scotland have been the subject of intense investigation and discussion over the last 20 years.
"Over this time we've pulled together a significant amount of information, drawing on international as well as Scottish experience. The scenarios have been developed with a wide range of interested parties from across the land management, conservation and environmental sectors.
"The report sets out the links between the evidence gathered and the risks and benefits of the various options. It also considers management approaches to help mitigate the risks and maximise the benefits, should beavers be permanently reintroduced to Scotland. This comprehensive report will therefore help inform the decision on the future of beavers in Scotland."