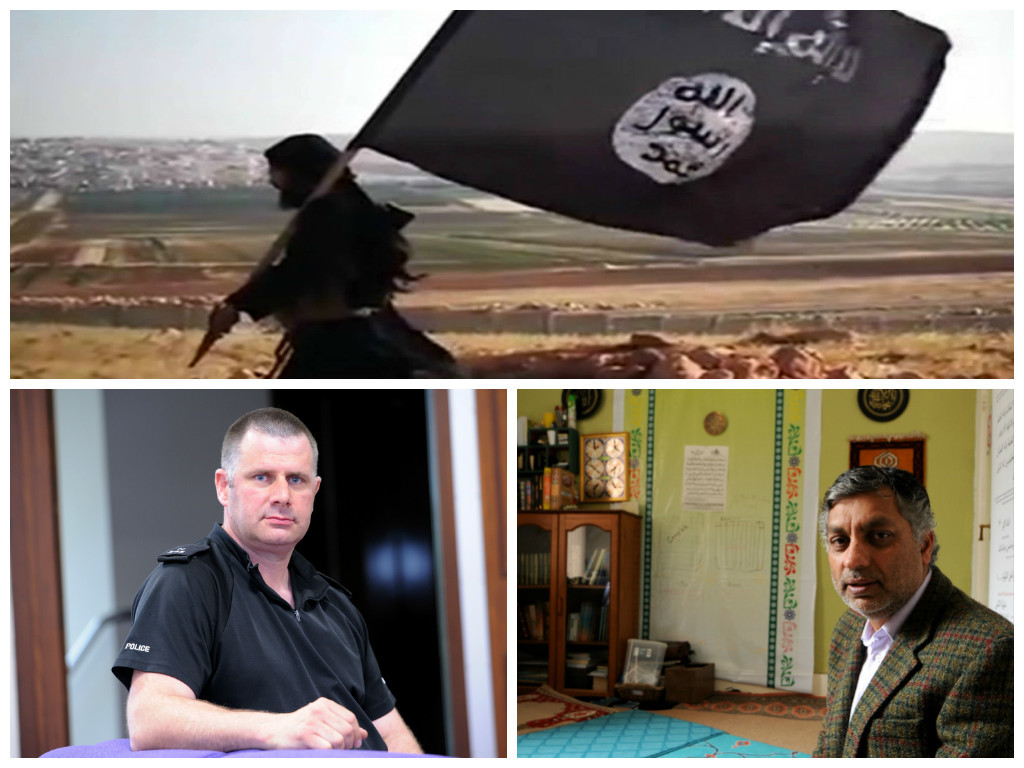 Police and local religious leaders stepped in to stop a north man from falling into the clutches of jihadists who wanted to recruit him to fight for Islamic State in the Middle East.
The teenager had moved to the Highlands after arriving in the UK from abroad and then spent time studying English in London.
And when he was in the capital he became radicalised to the point he was on the verge of travelling to Syria to fight alongside members of the murderous IS terrorist group.
Last night, a local imam who was asked by the police to help steer the young man away from those trying to brainwash him said he was "naive" and open to being influenced.
Waheed Khan, a co-founder of the Inverness Mosque, said the case had "damaged" the reputation of Islam in the Highlands.
The shock revelation was made during a police presentation to councillors in Inverness yesterday.
They were shown a dramatic video depicting the threat vulnerable youngsters being "radicalised".
Aviemore-based Constable Stuart Mackellaig, a "preventions and interventions officer", said that while the Highlands was one of the safest places on earth, global terrorism remained a threat.
The video depicted community leaders with experience of troubled and gullible youngsters being sucked into extremist activity after being brainwashed by members of violent organisations.
Constable Mackellaig said the film also demonstrated how police had intervened to prevent youngsters from getting in too deep – thanks to others raising the alarm.
The officer revealed: "There are at least two individuals I know who are currently engaging with police. One in particular was about to leave to go to Syria.
"He had originally come from a foreign country, moved to Inverness with his family and he subsequently went to London to learn English.
"Whilst there he was almost radicalised to a point where he was not taking into consideration the wishes of his family, or consideration of what he thought was normal behaviour.
"He was becoming a person who he himself didn't recognise. Since that time his family felt that because he was becoming more distant, more of a recluse, he was maybe being influenced by a particular source that they weren't happy with."
Constable Mackellaig said that after intervention from the police and others, the man had since returned to his family.
He added: "Yes it does happen. Yes, we are engaging with them. But the thing about the Highlands is that there are certain aspects of living in the Highlands which can leave you quite isolated, not just geographically speaking."
Mr Mackellaig warned that the internet provided the potential for people to focus online, and this became their life, rather than the real life around them.
He added: "This is an increasing issue that we need to be aware of."
He said governments and security services "are currently at a state of "severe" threat alert, which effectively meant some form of attack on the UK was expected.
He said: "It's a real threat. It's certainly a credible threat and it's not from specifically any particular body. It could be from a homegrown risk or it could be from something more locally based."
Constable Mackellaig later told the Press and Journal that the individuals he had referred to were "not within the criminal justice system" and that it would be unfair to identify them.
North Highland area police commander Chief Inspector Iain MacLelland declined to reveal any details of individual cases the force may have pursued in the north.
He said: "What we are doing is working very closely with organisations, with a number of partners. We live in one of the safest parts of the UK. We are keen to keep it that way by working with communities."
IS recruit from the north of Scotland
IS has already successfully recruited people who have been brought up in the north of Scotland.
It emerged last year that Aberdeen man Abdul Rakib Amin left the UK to join the barbaric terrorists in Syria.
The 26-year-old appeared in a 13-minute IS propaganda film, There Is No Life Without Jihad, in which he encouraged would-be fighters to join him to wage jihad.
After he left Britain, Amin he said he had no intention of returning and would continue to fight until he was killed.
The bearded militant who appeared in the IS video was unrecognisable as the smiling, innocent young lad photographed when he was living in Aberdeen.
Amin moved with his family from Bangladesh to the city's Froghall area when he was 10.
He spent two years at Sunnybank Primary School then moved to St Machar Academy.
After Amin completed his second year at the academy, his father moved him back to Bangladesh because – according to a friend – he was becoming "too westernised".
When he returned to the north-east after two years, his friend noticed there had been a change in him, and that he had become more religious.
Amin said he told his family where he had gone after he arrived in Syria and said he left the UK "to fight for the sake of Allah – to give everything I have for the sake of Allah to establish the seat of Allah in the land".
He first became aware of IS through Twitter, but said he had in no way been radicalised in Aberdeen.
It is not known if he is alive or dead.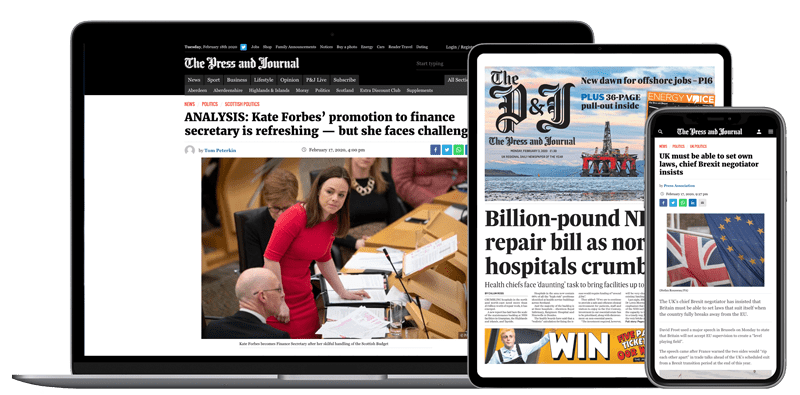 Help support quality local journalism … become a digital subscriber to The Press and Journal
For as little as £5.99 a month you can access all of our content, including Premium articles.
Subscribe