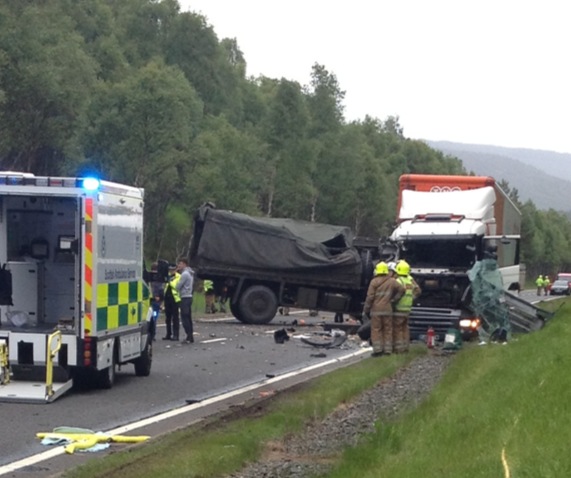 A Royal Marine has died following a four-vehicle crash on the north's main trunk road near Aviemore.
The 23-year-old was in a military vehicle heading north on the A9 Inverness-Perth road when the accident happened about a mile south of the Granish junction shortly after 3pm yesterday.
Five other people were taken to Raigmore Hospital in Inverness by road ambulance soon after the crash with relatively minor injuries.
The road remained shut for more than 13 hours while officers investigated the crash, which also involved a lorry, a car transporter and a car. It reopened shortly after 5.30am this morning
A Royal Navy spokesman said: "We can confirm that a Royal Marine has died in Scotland and that his next of kin have been informed. The thoughts and sympathies of the Naval Service are with the family and friends at this sad time. The incident is currently under investigation therefore it would be inappropriate to comment further."