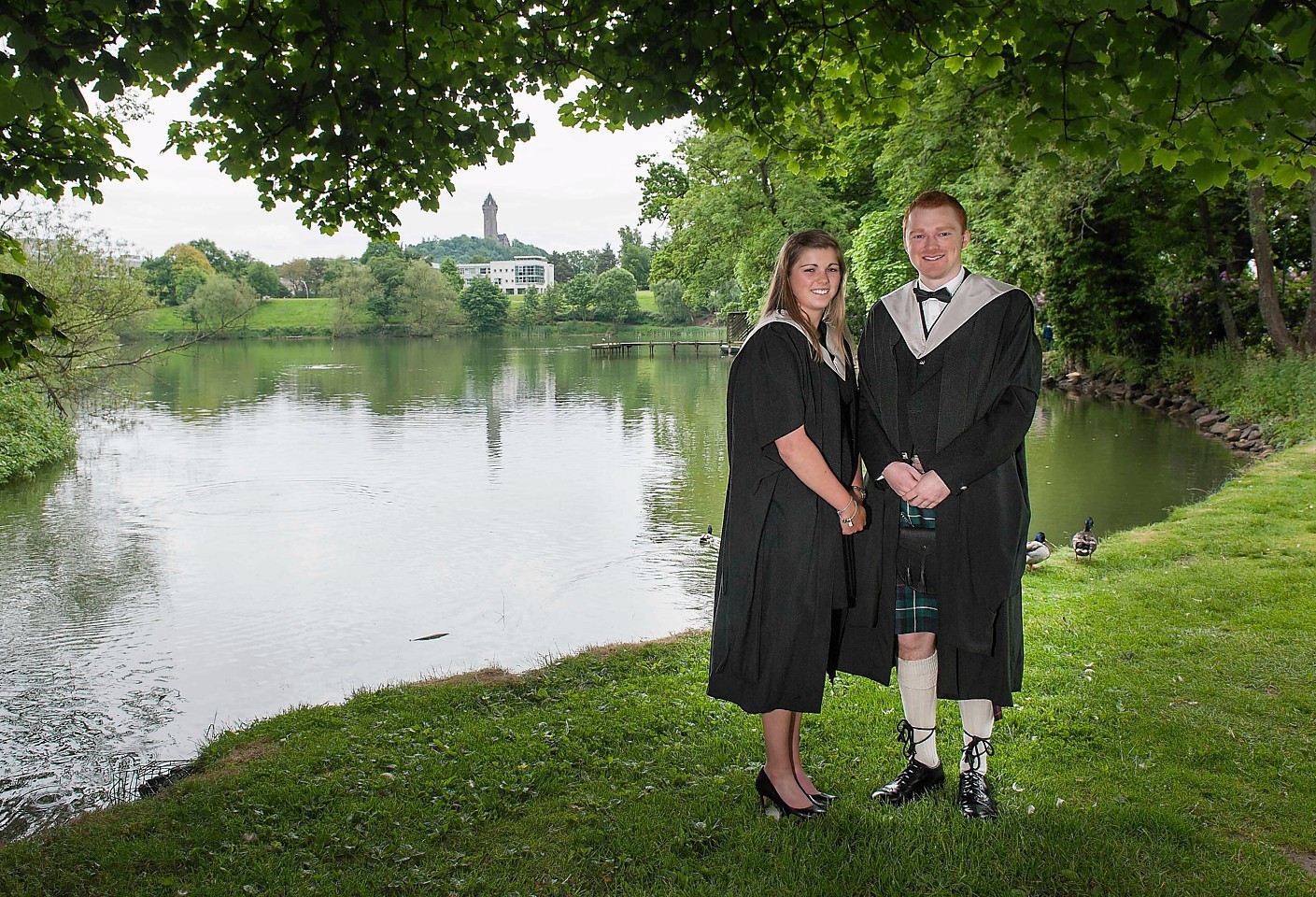 A Highland brother and sister have graduated from university – on exactly the same day, in exactly the same course and with the same result.
John and Hannah McCook from Nethybridge both graduated from the University of Stirling after completing honours degrees in sports studies.
And both of them managed to achieve exactly the same classification – a 2:1 honours.
They graduated this week at a ceremony at the university's sports centre in front of Press and Journal photographer father Sandy and proud mother Marion.
Hannah, 21, is a rising star on the women's golf circuit and is shortly to compete in the World University Games in South Korea representing Great Britain.
She plans to turn professional in the game later this year, having already achieved considerable success in the amateur ranks.
She said she would miss university life – but was ready to get on with the challenge of competing in professional sport.
John, 23, said he was less sure of his long term plans, beyond returning to work at Grantown sports centre.
He added: "I'm certainly not going to miss writing essays, that's for sure."