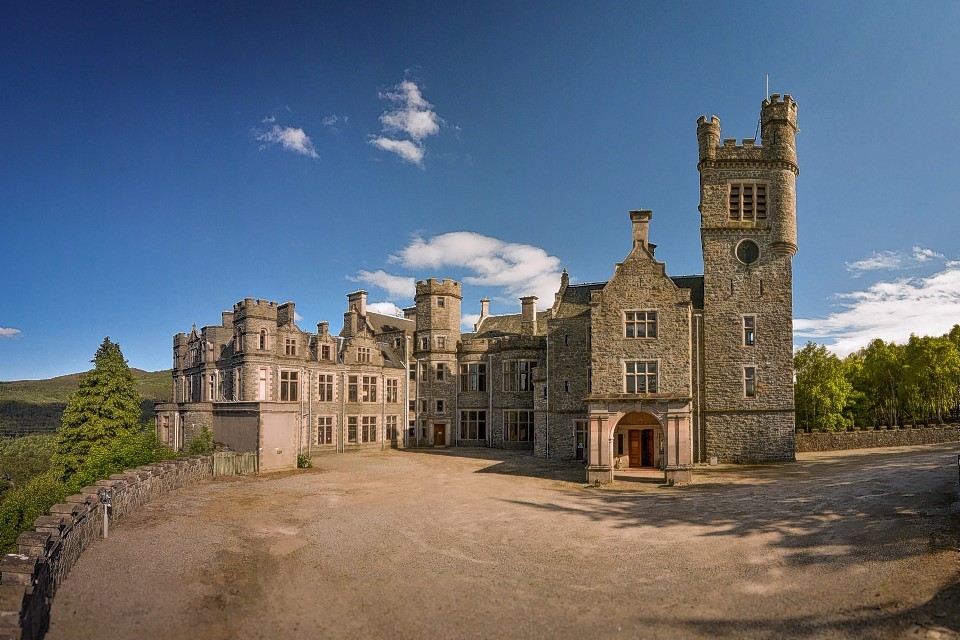 Negotiations are underway that could speed up the creation of the "most desirable luxury hotel in Scotland."
The Forestry Commission is discussing a potential deal which would allow investors to buy 56 acres of Sutherland woodland surrounding Carbisdale Castle, helping to achieve their vision of transforming the former youth hostel.
The stretch of Carbisdale Forest is wanted by recently formed Carbisdale Castle Ltd, which has promised "substantial economic benefits" for the area if its ambitions for a five-star luxury hotel are realised.
An initial investment of £6.5million has been pledged to transform the B-listed building at Bonar Bridge into a luxury hotel, Michelin-star restaurant and revamped gardens.
The company intends to invest £15million and create 60 or more long-term jobs.
It would be the area's biggest single investment in a decade – and has Foresty Commission backing.
Tim Cockerill, of the Forest Enterprise Scotland branch of the organisation, said: "The developer has given us evidence that the majority of the local communities in the area support and want to see this important project go ahead.
"It is for this reason, and because of the significance of the investment, that we intend to proceed with negotiations on selling the woodland.
"We are aware that there are still some local concerns within the Culrain community over access to the area of woodland we intend to sell. We have sought to address these concerns and will continue to work closely with the community."
He added that the developers would be urged to engage with the community to ensure the proposals guarantee local benefits.
The developers declined to comment yesterday.
Caithness, Sutherland and Ross SNP MSP Rob Gibson said: "A new Carbisdale hotel can be a major economic gain for the area which will benefit a wide range of businesses and potential employees.
"Since a major public asset is to be sold, safeguards for the public interest must be included in the deal.
"Since the detailed proposals will require planning permission, this will allow further opportunities for local people and other stakeholders to have their say on the redevelopment."