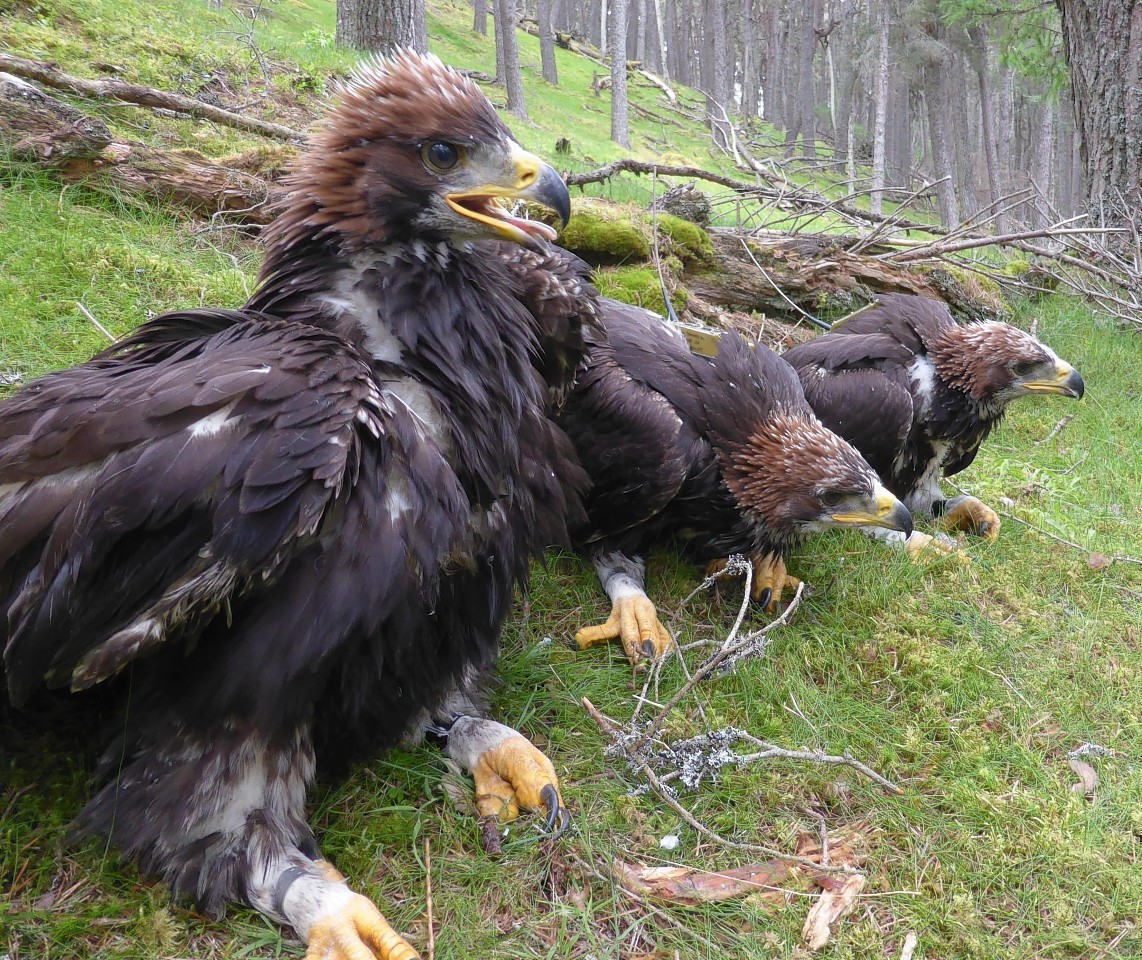 A pair of golden eagles have defied the odds to raise a rare set of triplets.
The iconic birds usually lay only two eggs – so to get three healthy chicks is extremely unusual.
And because the chicks hatch several days apart, the natural pecking order means there is sibling rivalry at mealtime from the off.
The RSPB's Stuart Benn said: "It's exceptionally rare to have triplets with golden eagles.
"It's probably only about the fifth or sixth time this millennium."
The chicks, all female and about nine weeks old, are expected to leave the nest within the next fortnight.
Their nest, about 60ft up in a Scots pine, is in the eastern Highlands but the RSPB is keeping its location secret to protect the young raptors.
Mr Benn said: "Most nests in Scotland are on cliffs but, particularly in the east, there's a reasonable number in trees. It's a pretty decent-sized nest made out of branches and twigs."
There are about 450 pairs of golden eagles in Scotland, of which up to 300 a year might breed.
Mr Benn said: "Only a tiny fraction of those will lay three eggs. Over the course of three years we're talking about 750 to 800 breeding attempts and only one will lead to triplets.
"They grow at quite an astonishing rate. I could easily hold a golden eagle egg in my hand and it goes from that to a full-size bird in about nine weeks.
"The parents will be pretty busy and they're probably looking forward to a wee rest."
Golden eagles, like some other birds of prey, lay eggs several days apart and they hatch days apart too, meaning the biggest chick gets the biggest share of the food.
Mr Benn added: "For all three of these chicks to get fed – the parents have done well."
The chicks have now been fitted with satellite tags to help protect them.
Mr Benn said: "Unfortunately, there are still people who kill golden eagles in Scotland and that's one of the main reasons satellite tags are fitted to youngsters.
"It does act as some sort of deterrent to people who break the law and it allows you to detect crime.
"We would like to think these chicks have a long and happy future."
With a wingspan of up to 7.25ft, golden eagles can live for up to 25 years and will feed on carrion and hunt hares, rabbits, grouse, ptarmigan and crows.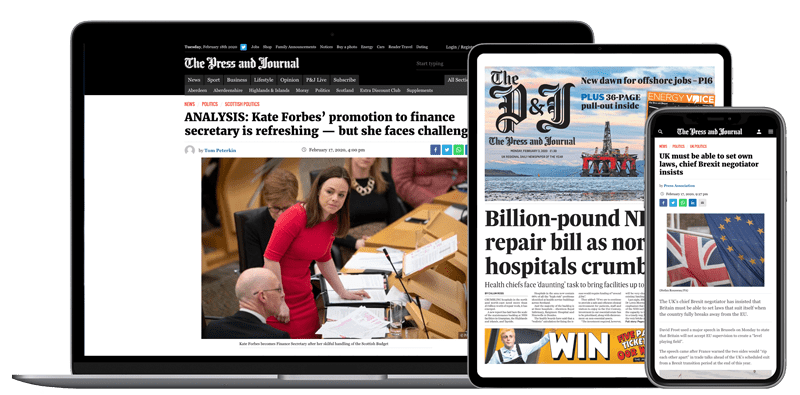 Help support quality local journalism … become a digital subscriber to The Press and Journal
For as little as £5.99 a month you can access all of our content, including Premium articles.
Subscribe